Treadmill Reviews UK – All The Best Sellers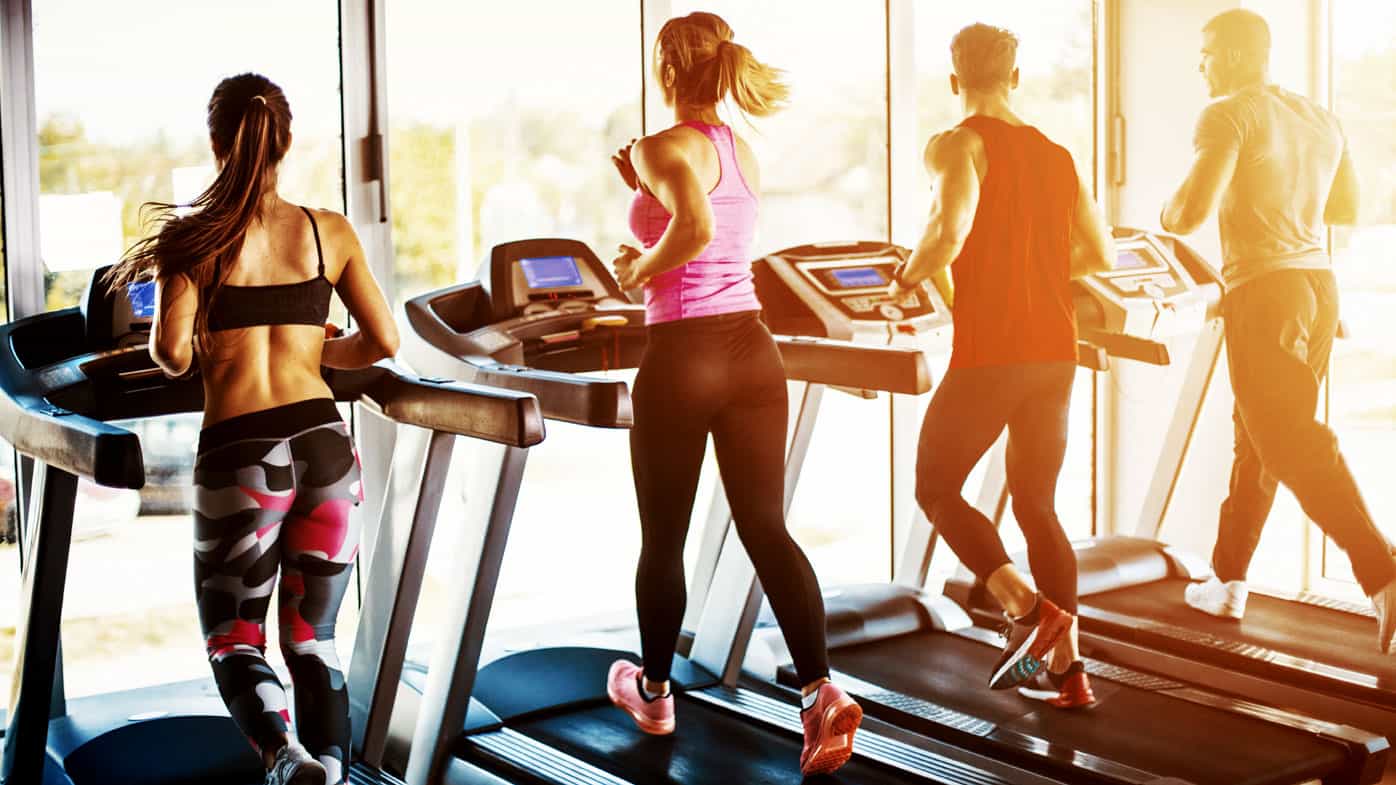 It's the same with any other exercise machine as it is with treadmills, there are literally hundreds of different models to choose from. Consequently if you are looking to find the right one for your needs you might be struggling a little. In our UK treadmill reviews we have reviewed some of the most popular models around and highlighted the main features in summary to save you a lot of hard work for when looking for a model that matches your needs and budget.
All of the treadmills reviewed are from some of the most reputable brands and are currently best sellers in the UK. In terms of price we have included the treadmills that have the most to offer in terms of value and quality. Features like pre-set programmes an incline and foldability have been included where possible. If it's a good home treadmill you're after you will find it here somewhere among our reviews. To learn more about treadmills and what features to look out for when buying our best treadmill guide is a must read.
Home Treadmill Reviews UK 2019 Guide
Treadmill Facts
Treadmills were invented in 1818 by an English engineer named Sir William Cubitt, who was the son of a miller.
Using a treadmill for 20 minutes at a steady pace of 6 mph can burn up to 230 calories
Best Home Treadmill By Price
If there is a certain amount that you are looking to spend on a running machine then the list below shows the treadmills we have reviewed and recommend in their different price brackets.
Budget Treadmills £100 – £200
Confidence Power Plus Motorised Treadmill
GYM MASTER PRO Motorised Treadmill
Mid-Range £200 – £500
Branx Fitness Foldable Cardio Pro Treadmill
JTX Slim-Line Flat Folding Treadmill
Premium £500+
Branx Fitness Elite Runner Pro Treadmill
UK Treadmill Reviews
There are many budget treadmill brands about today with cheap treadmills available to buy. Some are of really good quality and give great value for money. Then on the other hand there are a lot of low quality budget treadmills that have nothing but bad reviews. In our budget treadmill reviews we have picked the best-selling models with the highest overall ratings and excellent customer feedback.
It is worth mentioning that these affordable treadmills are quite basic. In terms of features there will usually be a monitor that reads time, distance, speed and calories. There are usually no pre-set programmes except with the very best budget treadmills. In addition this type of running machine rarely has an incline option.
Confidence Fitness Power Plus Motorised Treadmill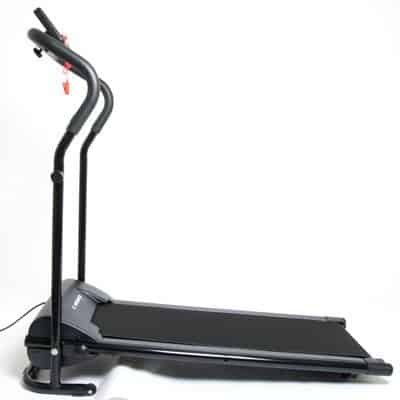 The Confidence Fitness motorised treadmill is one of the best-selling basic entry-level treadmills around. Amazon reviews and customer feedback is overall very positive for a cheap treadmill.
READ OUR FULL REVIEW
This been a budget treadmill does mean that you get very little in terms of features. However this is a well-built machine and is good enough for frequent use.
The on board display monitors the basic readouts such as time, speed, distance, calories and scan. Unfortunately there are no pre-set programmes but that is to be expected with a budget model.
There is a top sped of 10Kph which is good enough for walking and jogging. The most noteworthy feature of this running machine is the electric motorised motor. Most of the treadmills in this price bracket are manual and don't have a motor to power the running platform.
Overall a very affordable treadmill from a reputable brand known for making high quality budget exercise machines.
£154.99
1 new from £154.99
Last updated on May 19, 2019 7:49 am
GYM MASTER PRO Motorised Treadmill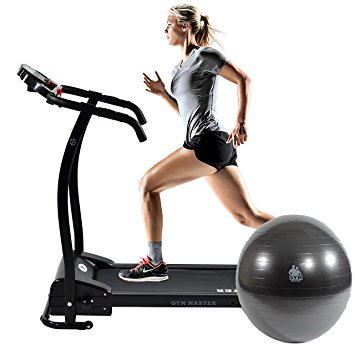 The Gym Master Electric Treadmill has a lot to offer for those looking for the best budget treadmill. With excellent reviews on Amazon and a four and a half star rating previous customers seem to be happy with its overall performance.
READ OUR FULL REVIEW
The first good thing to say about this treadmill is that it is motorised. In addition it also has three pre-set programmes which is a feature that most treadmills in this price bracket don't have. Furthermore this is also a folding treadmill which makes it perfect for those with limited space.
In terms of construction this is a fairly sturdy yet lightweight running machine. The running platform is of a good size at 110cm x 40cm which gives plenty of room for manoeuverability. The monitor shows time, distance, speed, calories and pulse. The pulse is measured through the pulse sensors that are built into the handlebars. With a top speed of 12kph this is a good treadmill for those looking to raise their fitness levels.
Last updated on May 19, 2019 7:49 am
Mid-Range Treadmills
The difference between a mid-range treadmill and a budget is quite significant. In terms of overall design quality, sturdiness and durability a mid-range treadmill will be considerably better built. The on board console on a mid-range treadmill will offer the user more workout programmes and have additional features that are absent from budget treadmills.
Another positive about mid-range treadmills is that they will come with an incline. This will allow the user to change the angle of the running platform and therefore simulate up-hill.
Branx Fitness Foldable Cardio Pro Treadmill
Branx Fitness have a solid reputation in providing high quality home gym equipment and their treadmills are among the best. This particular model is another best seller and has just received a huge discount making it less than half the original price.
READ OUR FULL REVIEW
The fact that this treadmill cost more than twice the amount it does now means you get an awful lot for your money. In short there are a massive 99 programmes to go at which is more than enough. There is a powerful motor on board and it juices this machine up to a top speed of 20Kph. The running deck is 135cm x 40cm and gives plenty of room for the tallest of people to get a good running stride. The running deck also features a suspension system to help reduce and impact forces on the knees and hips etc.
The LCD display shows the user's speed, distance, time, calories, pulse, incline and BMI. This model also has an auto incline for a harder workout. Finally there is a MP3 socket with built-in speaker to keep you entertained. 
To conclude, without a shadow of a doubt this is the best mid-range treadmill that money can buy. Before it received its huge discount we were going to have this model in our gym quality treadmill price range which shows how good this treadmill really is. To appreciate it fully our full review is well worth a look.
£499.00
£525.00
1 new from £499.00
Last updated on May 19, 2019 7:49 am
JTX Slim-Line Flat Folding Treadmill
JTX are a brand that are mostly recognised for their commercial exercise machines. In addition they also make some very good home exercise machines with this been one of their most popular.
READ OUR FULL REVIEW
With this been a mid-range treadmill there is the benefit of it been a digital incline. In addition this is the only digital incline treadmill that is also fully foldable for easy storage.
The digital display monitors the usual time, distance, speed, pulse and calories burnt. There are seven programmes built-in and one custom which allows the user to create their own workout.
Although this machine is quite compact, the running deck is a good size at 125cm x 41cm. Furthermore the running deck has an eight point suspension system built-in to it for shock absorption so no more sore joints.
Weighing in at 60Kg this is a very sturdy running machine that is built to last. There is also  a twelve month warranty for added piece of mind.
To conclude this treadmill offers the user a good running workout through the choice of multiple programmes and a comfortable journey thanks to the shock absorption system.
With outstanding reviews on Amazon this running machine comes highly recommended. However with the Branx Fitness Cardio Pro been as cheap as it is at the moment i would still advise going with that as there is simply a lot more to it.
£499.99
£799.50
in stock
1 new from £499.99
Last updated on May 19, 2019 7:49 am
Gym Quality Home Treadmills
At this price range treadmills have all the features that you would find on a running machine in your local gym. First of all they will be noticeably bigger in size and more sturdy in terms of design. In addition there will usually be more programmes than with a mid-price range running machine. Other benefits include a large running deck, incline and a shock absorption system. Most noteworthy is that the warranty offered with this type of running machine is usually very good.
Nordic Track C100 Treadmill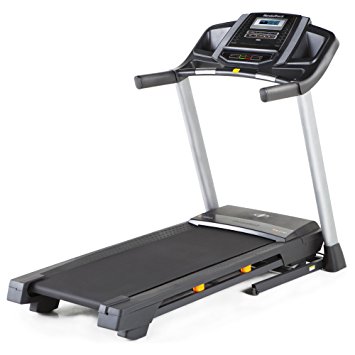 The Nordic C100 is a high performance treadmill with all the features needed for a gym quality treadmill workout. Reviews are excellent as is customer feedback which is as expected with one of the best treadmills money can buy.
READ OUR FULL REVIEW
The first noticeable thing about this treadmill is its solid design and overall look. This is a heavy running machine weighing 100Kg but with that weight comes great stability.
With a powerful motor this machine gives a workout up to the speed of 20km/h which is good enough for the most enthusiastic of home runners. There is a 10% incline which is not the most for the price, some go to 15%, but still enough to simulate a good hill run.
The console for the Nordic C100 is one of the best features. Most noteworthy is the size of the actual console. Been as big as it is makes it far easier to navigate while working out. In addition the one touch buttons allow the user to change the incline and speed settings with ease. There are 16 programmes which is very good for a home treadmill.
Similar to cheaper treadmills the Nordic C100 still has the folding feature. To make this safer while using there is an assisted drop which lowers the running deck at a steady pace. The running deck is comparable to commercial treadmills in size been 140cm x 50cm.
To sum up this is a high quality treadmill which is very solid in design. There are plenty of programmes to keep you occupied for a long time. Consequently if it's a very good home treadmill that will last for years that you are after this could be the one.
£599.00
1 new from £599.00
Last updated on May 19, 2019 7:49 am
---
Branx Fitness Elite Runner Pro Treadmill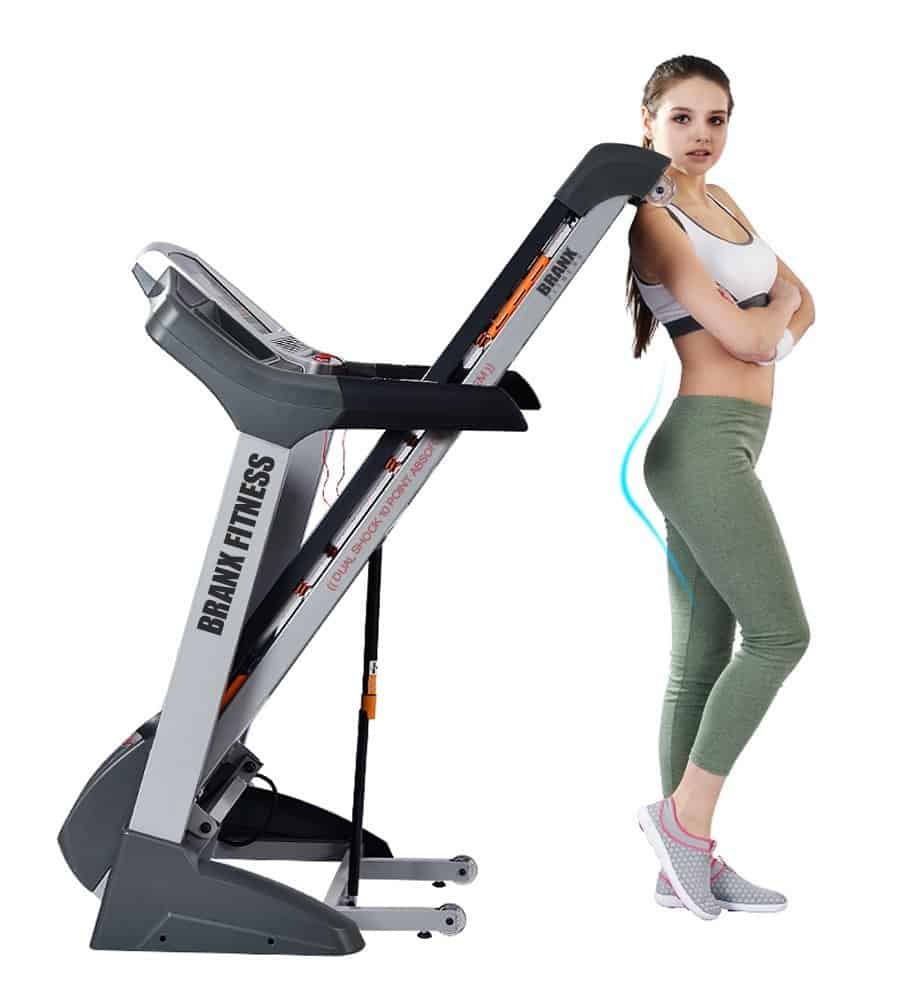 This model by Branx Fitness is tagged with the name the "Elite Runner Pro" and to be honest to use it to its full capabilities would take an elite runner.
READ OUR FULL REVIEW
If the Nordic C100 is a very good treadmill then the Elite Runner Pro is an excellent one. This treadmill has everything needed for a testing running workout.
First of all their is a top speed of 23kph which is sufficient enough for those with the highest of fitness levels. In addition there are 22 levels of incline for those with calf muscles that can handle the pain of uphill runs. Finally the 19 programmes will push the user to there limits, so if it's a home treadmill that will test you like the gym ones this is what you are looking for.
The large LCD display shows the uses speed, time, distance, calories, pulse and incline level. The speed and incline can be easily changed by a one button touch system for ease of use.
The running deck features a 10-Point absorption running deck suspension system and is 140cm x 48cm which is roughly the same as commercial running machines.
Reviews on Amazon go to show how good this home treadmill really is. Here in summary we have pointed out its main features and in short this is one model in our best treadmill reviews. Check it out on Amazon where like the other Branx Fitness treadmill featured in our treadmill reviews it has been given a massive discount recently.
£1,299.50
£1,495.00
1 new from £1,299.50
Last updated on May 19, 2019 7:49 am
Final Words
Hopefully, with the help of our treadmill reviews UK guide you will find it a lot easier to find the treadmill you have been looking for. All of the running machines we have reviewed are some of the best available in their price bracket in terms of design quality and functionality, so there should be something in there for everyone.
If you didn't find what you was looking for in our reviews then be sure to check out our top 10 best home treadmill guide. In here you will find treadmills to suit all budgets and fitness needs.
Last updated on May 19, 2019 7:49 am