Top 10 Best Cricket Bats 2021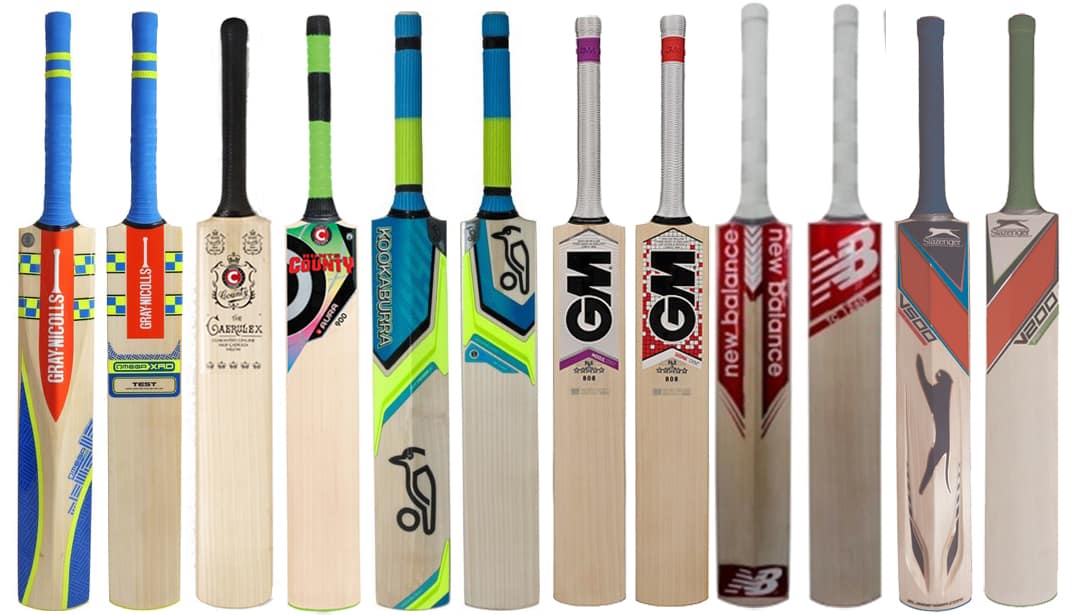 Best Cricket Bats In 2021
Cricket, you either love it or hate it with a passion! However, if you are one of the millions of cricket lovers, then you will know there is no better feeling then heading out to the crease on a mid-summers day and smashing fours and sixes all over the place. Unfortunately, that never happened for me in any of my high school cricket games. If you are good with a bat at the crease, then no doubt you are interested to know what are the best cricket bats in 2021.
With a huge selection to choose from we have managed to whittle it down to a list of the top 10 cricket bats. In our top 10 cricket bat reviews we have included cricket bats suitable for all budgets, from the best of the best, to more affordable options that offer a good mix of quality and value.
For those that are buying a cricket bat for the first time our buyers guide is a good place to start before checking out the review section.
Cricket Bat Comparisons
| Product Image | Brand/Model | English Willow | Rating |
| --- | --- | --- | --- |
| | Maxx Cricket | | |
| | Kookaburra Surge Pro Cricket Bat 2018 | | |
| | Gray-Nicolls Omega XRD Test Cricket Bat | | |
| | New Balance DC Limited Edition Cricket Bat | | |
| | Salix Pod Marque | | |
Best Cricket Bats – Buyers Guide
Before buying a cricket bat there are quite a few things worth knowing first, especially if you are to get the best bat for your needs and budget.
Willow
One of the biggest factors in that defines how good a cricket bat actually is depends on the type of willow it is made from. There are two main types of willow used in the construction of cricket bats, these are Kashmir and English willow. English willow is considered the better of the two as it tends to be lighter and a bit more springier. Kashmir willow is more dense than English willow due to the climate it is grown in. This leads to the wood been heavier and consequently bats made from Kashmir willow are perfect for big-hitters.
The willow used is also graded for quality, with grade 1 been the best out of them all. Bear this in mind when buying.
Grain
The grain lines are the lines that you can see running down from the top of the bat to the very bottom. These are a very good indicator of how durable a bat is. The more grain lines the better. When buying a cricket bat try to go for one with as many grain lines as possible, anything above six is very good.
Handle
The handle is more important than you may think, especially the size. Cricket bats can have either a long or a short handle, both have their benefits. A long handle is perfect for a powerful swing and a short handle is better suited to playing stroke shots.
Size
Generally speaking your height is the biggest factor when deciding what size bat to get. Get this wrong and you will know about it. buying a bat that is too small or too big can drastically affect your balance. consequently, this can have a big impact on your overall performance. When buying a cricket bat it's always a good idea to check the brands cricket bat size guide which should look very similar to the one below.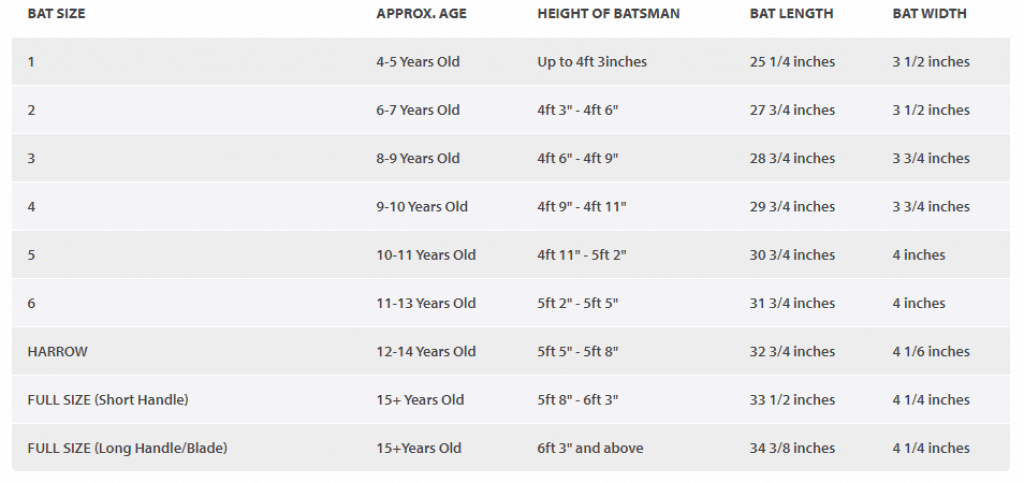 Weight
The weight of a cricket bat is largely determined by its size. A full size cricket bat weighs around 1.2Kg or 1200 grams. If you buy a bat that is too heavy or too light again your overall performance will be affected. The correct weight for a cricket bat is the one that you feel most comfortable with.
Sweet Spot
The sweet spot plays a very important part in deciding which cricket bat to choose. For those that don't know, this is the part of the bat that transfers the most power from the bat to the ball, thus knocking the cricket ball for a six far easier than with other parts of the bat.
Edge
The edge runs from the shoulders of the bat down to where it rounds off at the bottom. Bats can come with an edge of varied sizes, with 40mm been the maximum width allowed on the edge of a cricket bat. Many cricket players prefer a bat with a wide edge as it is easier to play shots off the edge of a wide bat than a thin one. In addition an edge shot played on a wide bat can be played with more accuracy.
Price
For most people the price will be the crucial deciding factor when purchasing one of the best cricket bats. In our top 10 cricket bat reviews you will find that they can get quite expensive, with some costing more than £500. It is worth mentioning that not everyone needs to spend £500+ on a cricket bat to get a good one. There are plenty of cheap cricket bats that have a good degree of quality and affordability to them. If you are serious about cricket and play regularly then a mid-price range bat will suffice.
Top 10 Best Cricket Bats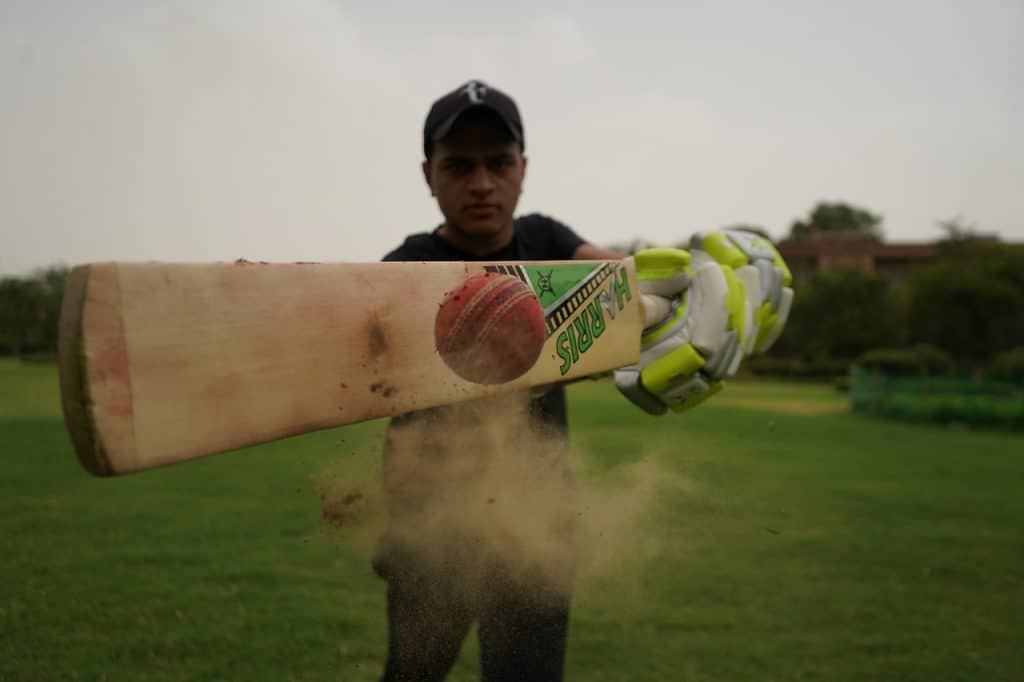 Maxx Cricket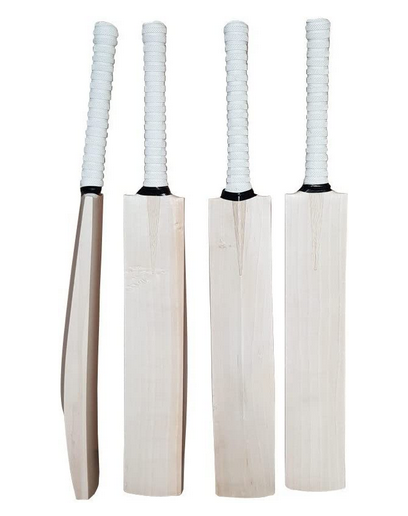 What! Maxx Cricket as the number 1 cricket bat, are we crazy?
There is no denying that Maxx Cricket aren't exactly a well-known cricket brand. In fact, they make all sorts of fitness equipment. The reason we have them as number one in our reviews is due to the exceptional value that this bat offers.
First of all it is handmade from grade 1 matured English willow by expert craftsmen.  A typical bat has 6 or more grains in it and there is even a review on Amazon of a customer getting 10 grains in his bat. In addition it has excellent feedback from genuine previous buyers on Amazon. The only bad thing to say is that it may require a few layers of oil and knocking in before gaining the full potential
If you aren't bother about brands then this is an excellent choice. For a fraction of the price of some of the best bats you get almost exactly the same bat just without the brand reputation. If this doesn't bother you i would highly recommend buying this bat. Furthermore, it is unbelievably to some, used by a number of county players. Check the reviews on Amazon there is one from a county player on there who gives a very good review.
Last updated on July 3, 2022 2:58 pm
Kookaburra Surge Pro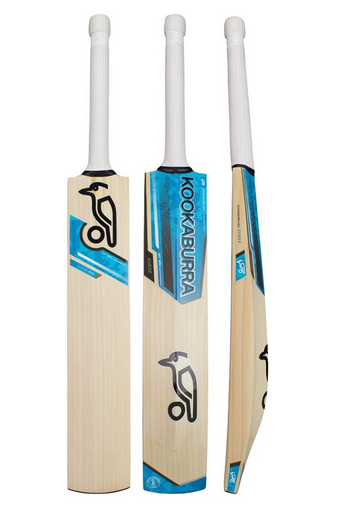 Kookaburra are a brand that understand how important a cricket bat is to a player. All of their cricket bats are made by hand in the UK as well as in India. With a lot of investment in cricket bat making facilities they are regarded as one of the best cricket brands. The kookaburra Surge Pro is their top of the range bat from the Surge range of cricket bats. Renowned for its large sweet spot and edges the Kookaburra Surge combines power with excellent pick-up. This is the choice bat of many professional cricketers and comes recommended as the best cricket bat by many professional cricketers.
Last updated on July 3, 2022 2:58 pm
Gray-Nicolls Omega XRD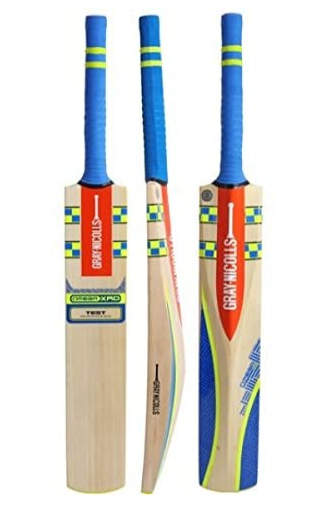 Gray-Nicolls have a history of over 160 years of making cricket bats. As you can imagine they have learnt a thing or two in this time. Consequently, their cricket bats are of the highest quality and held in high esteem by cricketers all over the world. The Gray-Nicolls Omega XRD is another professional bat made from grade 1 English willow. Features include unique contoured shoulders helping to reduce weight and provide a light pick-up. A handle designed to reduce impact shock at the same time as giving good rebound qualities. The mid to high sweet spot makes this the ideal bat for all around ground shots.
Last updated on July 3, 2022 2:58 pm
New Balance DC Limited Edition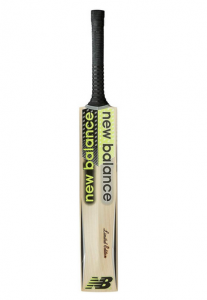 New Balance are another powerhouse brand in the cricket world and many county players choose their cricket bats as their preferred option. The New Balance DC Limited Edition is their top model for 2021 and it comes with some very good feedback from both players and previous buyers. Similar to the previous bat featured in our cricket bat reviews the New Balance is perfect for those that like to play shots all around the ground. The grade 1 willow, thick edges and large sweet spot are some very good attributes to have in a bat and this one has them all.
£89.00
in stock
as of July 3, 2022 2:58 pm
Last updated on July 3, 2022 2:58 pm
Salix Pod Marque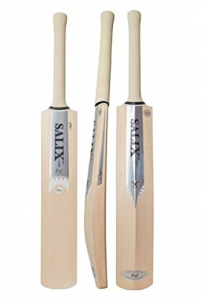 Salix have only been around since 1990, however, in that short time they have built a reputation for their craftmanship and top quality English willow bats. The Salix range of bats include the SLX, Torque, Supernatural, Raw T20, Wasp, Praestantia and the Salix Pod. The Salix Pod is made from the best grade 1 willow and features a modern semi-flat face. For durability it is soaked in a natural plant-based sealer that protects against water ingress. As with all Salix cricket bats the toe is angled and the edges blended tp help prevent running in damage.
Overall this is a top quality cricket bat from a rising brand that has built a solid reputation in a short amount of time. Another positive to a Salix bat is that they tend to be a fair bit cheaper than the more established brands. This is a great cricket bat to buy.
Last updated on July 3, 2022 2:58 pm
Gray-Nicolls Powerbow Generation X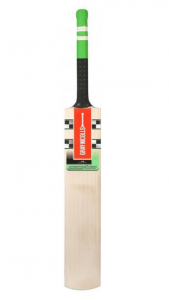 The Grey-Nicolls Powerbow has been a very popular cricket bat since its first introduction a decade ago. The Grey-Nicolls Powerbow Generation X is the latest incarnation of the classic original and it still retains many of the qualities that made the original, so popular.
The long low blade bow and low blade profile ensure a low middle with this bat, which make it perfect for playing difficult front foot shots. Due to the long steep spine it has perfect balance and the pick-up is extremely light. Made from grade 1 willow, durability is a certainty. Another positive feature is the handle which is made from the finest 12 piece cane.
Not quite a big hitters bat and more for the technical player the Powerbow Generation X looks like it will be around for a long time to come, and a great cricket bat for 2021.
Last updated on July 3, 2022 2:58 pm
Newbery Blitz T20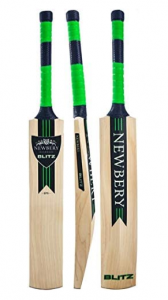 Next year will be the centenary anniversary for the Newberry brand. First formed in 1819 they are well recognised for their English willow hand-made cricket bats. The Newbery Blitz T20 comes with good credentials as well, as it was used by numerous players in the Natwest T20 Blast tournament.
Due to its heavy weight it is without doubt a big hitters bat. The sheer weight of this bat means it comes with a short blade and long handle for maximum control. For those accustomed to playing edge shots the 40mm minimum edges will be a welcome feature. The bat also features a high spine and a big, deep middle, perfect for sloggers.
£197.99
in stock
as of July 3, 2022 2:58 pm
Last updated on July 3, 2022 2:58 pm
Gunn & Moore GM Zelos L555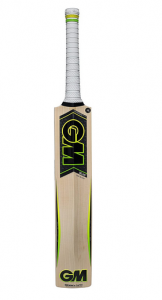 A lot of you may be wondering why we haven't included a Gunn and Moore cricket bat already in our reviews. There is no denying they are one of the finest producers of cricket bats, however, we decided to highlight one of their more affordable bats in our reviews and this is why they are quite far down the list.
The Gunn & Moore Zelos L555 is excellent value for money coming with either a light or medium weight, depending on your preference. The bat itself is made from grade 2 English willow which is considered the second best grade. Don't let this you put you off though, grade 2 willow usually consists of a minor blemish and there isn't much difference between grade 1 and 2.
For a fraction of the price of other cricket bats the Gunn & Moore Zelos offers a very well-made bat from one of the best cricket brands in the world. For these reasons it comes recommended as the best cheap cricket bats.
£403.79
in stock
as of July 3, 2022 2:58 pm
Last updated on July 3, 2022 2:58 pm
BOOM PLUS 10000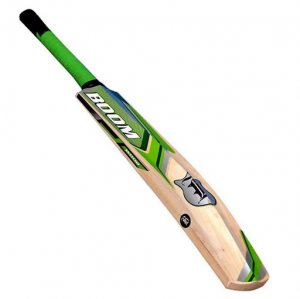 If you are looking to buy a cheap cricket bat, the Boom Plus 10000 would make a very good choice. For less than a £100 the Boom Plus buyers get a grade 1 English willow handmade bat. The bats themselves are made in Pakistan by workers with a long tradition  of bat-making.
Aside from the very fine materials that the Boom Plus is made from it is also a very functional cricketing bat. The Boom brand are known for the large sweet spot that their bats tend to have and many players favour them for this reason.
To sum up the Boom plus, its great value for money, very well-made, has a nice sweet spot and is probably one of the best cricket bat under £100
£79.99
£120.00
out of stock
as of July 3, 2022 2:58 pm
Last updated on July 3, 2022 2:58 pm
Final Words
There you have it our list of the top 10 best cricket bats in 2021.
What do you think? Is the Maxx Cricket Bat worthy of our number one position.
Due to its affordability and high quality materials, we believe it is.
If you think we have missed out a cricket bat/brand in our top 10 list then mention it in the comments below.
Last updated on July 3, 2022 2:58 pm