Best Boxing Gloves For Heavy Bag Work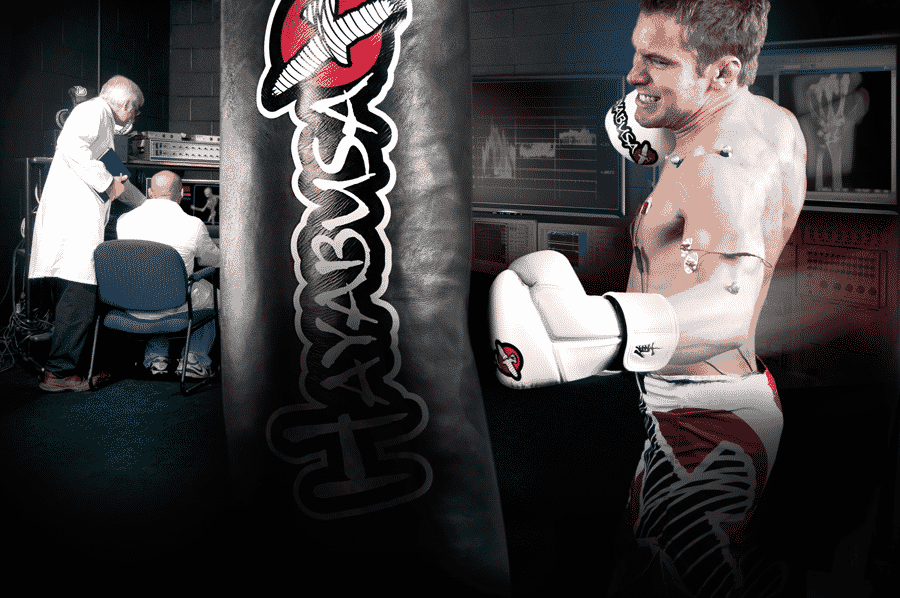 Finding the best boxing gloves for heavy bags can often take a long time. Since there are so many options, new boxers can actually feel confused. But the path towards the best decision is simpler if you actually have a plan and if you need what to look for. Since there is a consistent advice on how to find these gloves already, it is often recommended to take a step back and think of what you are actually trying to achieve.
This can be easily done by actually going to a boxing gym first. A simple visit will immerse you into the world of boxing and its professional or amateur boxers. You can see how and why they train in a particular way. Among other things such as technique, this is an opportunity to learn about their boxing gloves as well. Furthermore, most such gyms have community gloves which you can try to get a better feel for what you like and what you don't like.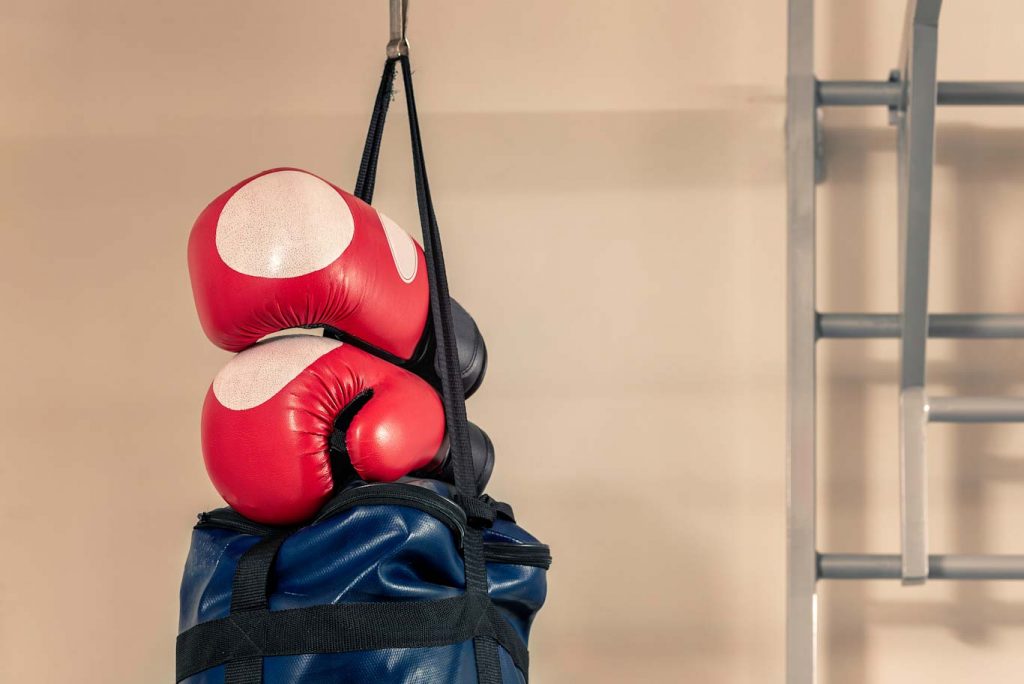 How To Choose The Best Boxing Gloves For Heavy Bags
Once you have an overall idea of what other boxers are using, you can have a clearer picture of what can actually be achieved with the right gloves. Before thinking of all the objectives you have in the sport, it is important to stay safe and protect yourself. Keeping your hands free from injuries is still the number one purpose of the gloves. You should also look for durability and fit when making a purchase as well. In many cases, you will not actually end up using the same gloves for more than a few years but you want them to last as much as possible, as with all boxing equipment.
Knuckle Protection
Protecting your knuckles is among the first priorities you need to consider. This is why it is important to understand that you will find various designs which promise to deliver the best protection. This is also an area with plenty of innovation. From your classic foam to your gel-protected pad designs, there are many solutions to consider.
One of the latest protection techniques used by manufacturers involves various combinations such as the foam with gel inserts. With a significant role in even pressure distribution and knuckle protection, this design is among the most popular for new boxers. As a pro tip, you should always strive to improve your technique if you want the best knuckle protection.
Durability
There is an ongoing debate relating to the durability of boxing gloves. In truth, the durability is influenced by multiple factors such as materials and design. The way you use them also impacts their durability. For example, the knuckle area is one of the first to show signs of wear. The interior of the gloves can also begin to tear in time. But there are a few steps you can apply yourself to improve the durability of the gloves which involve:
Drying
Using cotton hand wraps
Baby powder
Immediately after your training session, you should look for the best way to dry the gloves on the inside. While placing them in your gym bag is not recommended, you can ensure to leave them in a well-ventilated area. Many beginners make the mistake of actually leaving the gloves in direct sunlight with the hope that this will dry them faster. But this rookie mistake will only begin to damage the outer layer of the gloves, especially if they are made with natural leather.
You can also use a very small quantity of baby powder during training. This allows your hands to remain drier for longer and to better protect the gloves as well. Another technique often used by professionals comes with the use of cotton hand wraps. These simple wraps can work wonders when it comes to keeping moist away from the gloves. They can also work to minimize odors in time as well. This is why it is recommended to consider some of these techniques, even if you are choosing premium gloves.
Comfort
Comfort is also influenced by multiple factors. Among them, the materials and the fit are the most important. The materials can shortly become a problem if they are making you uncomfortable which will take your concentration away as well. Some of the best materials use for gloves comes with natural options such as real leather. Eventually, most boxing gloves will begin to become lose and you will need the right adjustment to balance this for maximum comfort.
Size & Weight
The size of the gloves is not the same for all boxers. Most gloves are available in small, medium and large options. But in many cases, it is also important to note that you will need to work with the options which allow you the best result in terms of the size of your hands. The weight of the gloves will also be different due to this variable. From the 8oz option to the 16oz option, there are plenty of gloves to consider when you want the best overall results for proper fit.
Materials
The synthetic vs. natural leather debate has been going on for years in the boxing world. In most cases, the natural leather gloves are the most expensive options. But it is also worth noting that they might as well be worth the price for most boxers. For example, the ventilation and breathability of the gloves can suffer from the synthetic materials. This is why leather gloves are much better when it comes to durability. If you are on a tight budget, a well-built synthetic leather design is the option to go with.
Velcro vs Lacing
The Velcro system is really easy to use when it comes to fitting the gloves. You can do it yourself and it takes just a few seconds. The classic lacing system is superior in terms of fit. At the same time, the lacing system requires help from another person and it takes longer. During training, the Velcro works fine for most boxers. If you are looking for match-day options, the lacing system can come with the superior fit you need.
Thumb Protection
Modern gloves come in different designs. Some designs are even considering the safety of your thumbs. One such example comes with the ThumbLock design from Everlast. This system keeps your thumbs in position so that it prevents injuries.
Colors & Designs
Finally, one of the least important characteristics to look for comes with the range of colors and designs. If you are looking to match your boxing shorts, then you can look for the gloves which offer different colors. In terms of design, you will find that most gloves come with the popular Velcro fastening system. So if you need the best looking gloves, you will have the ability to differentiate yourself mostly through colors.
Best Boxing Gloves For Heavy Bag Work
Looking for the best heavy bag gloves is a motivating process as you get familiar with a few options on the market. But not all gloves are made the same as each design comes with its own pros and cons. Here are the options to consider:
1. Venum Elite Boxing Gloves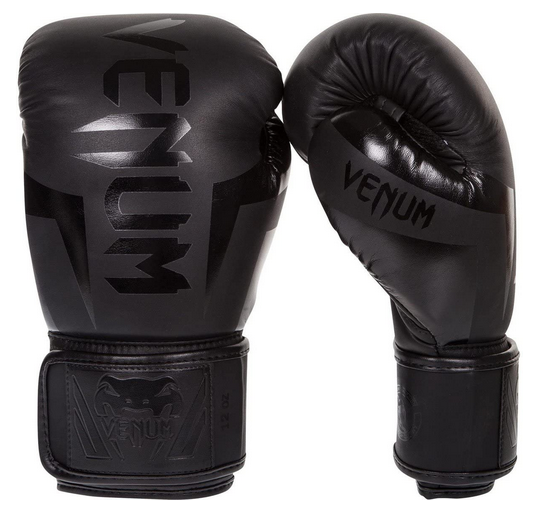 As the gloves are made for durability, they are often a great choice as the first pair for many boxers. Using the strengthened seams design, they are thus a fantastic option if your main goal is durability. But protection is not bad either. For this purpose, Venum added the triple density foam to keep your knuckles as protected as possible.
The padding proves to be a great solution as the gloves are comfortable to use. Furthermore, they are durable as well and they come with natural breathability. Based on the Skintex leather design, the gloves are made for a premium feel by hand which proves their true value both to the beginner and to the experienced boxer, especially due to their improved lacing fit.

SUPER SAFE V-IMPACT FOAM: Whether your looking for mens boxing gloves, boxing gloves for women, muay thai gloves, kickboxing gloves, sparring gloves, bag gloves or even heavy bag gloves safety is paramount. Our Boxing glove is designed with safety in mind. The multiple layers have different densities of padding, this safely dispense the impact pressure through the glove. Creating a safer boxing glove and preventing unnecessary injuries (not found in cheap gloves).
Free shipping
Last update was in: November 26, 2023 7:53 pm
2. Venum Challenger 2.0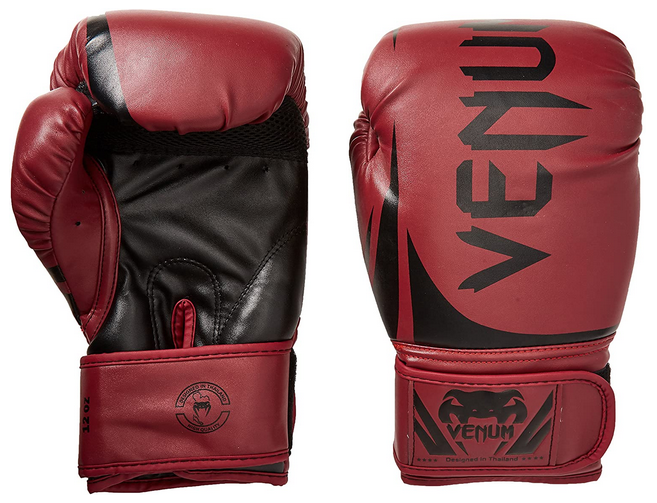 Using the Velcro enclosure design, the gloves are among the most interesting options when you consider the options you have with a good fit. Made with PU leather as well, the comfort of the gloves is as natural as it can get in this class. The inner part of the design is above average as well. You will immediately notice the mesh palm design which is so useful when it comes to breathability. Even more, the curved anatomical shape makes the gloves fit well with the mesh design as well. There are 6 colors to choose from with the challenger 2.0. All the available options come with triple density foam which is great for proper comfort. With good affordability, the gloves can be a great option for many beginners.
3. Everlast Pro Style Training Gloves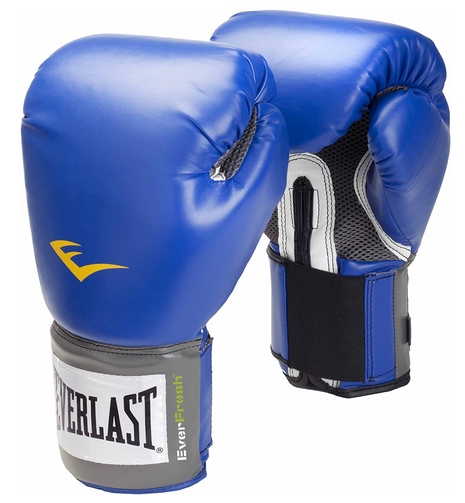 The biggest asset of the gloves comes with the ThumbLok design. As the name suggests, it has the role of keeping your thumb in a protected position as far away from injuries as possible. There are three pairs to choose from and they include the 12, 14 and 16-ounce sizes. These sizes cover the needs of boxers between 140 and 180lbs.
When it comes to long-term use, you will be glad to know that boxing gloves are recommended by many people in the sport. Using the EverCool design, the gloves come with a mesh palm design which is great when it comes to added ventilation. But the gloves will also work to keep bacteria away. Made with the EverFresh design, they will keep odors away for longer as well.
4. RDX Ego Boxing Gloves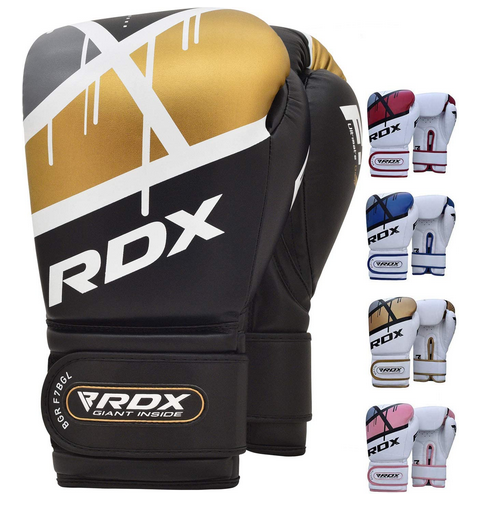 Made for the ultimate protection, the gloves are one of the durable options in this class. Using leather and mesh materials, they are made for durability and breathability. Furthermore, the gloves also come with an extra-long hook and loop closure which recommends them above other options when it comes to the versatility of the fit, especially for smaller wrists.
Made with gel insertions as well, the gloves use the RDX Quadro-Dome design to better disperse shocks. With padding on the wrists as well, the boxing gloves are recommended when you seek that extra protection for your hands.
5. Valour Strike Boxing Gloves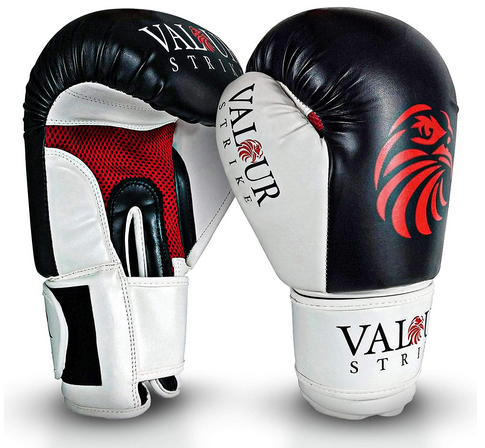 The boxing gloves are a recommended option when you need to properly protect your knuckles. They work great when it comes to even strike wave distribution. Mostly due to the V-Impact design, this is possible with the combination of foam and gel insertions. But if protection is at a high standard, the comfort is not bad either. With the help of the breathable mesh inserts, the gloves are recommended to those who love long training sessions. In this case, proper ventilation is a great plus.
Wrist protection is also made according to current standards for the modern boxer. Regardless of your sport, if you want to take the gloves for a few strikes with a partner and not just with a punching bag, you can do so relying on the proper wrist protection as well. The 3-inch adjustment strap is wide and durable which makes it a good solution for quick adjustability. In the end, this can even minimize potential wrist injuries.
Final Words
Finding the best boxing gloves for heavy bag work is thus not as complicated as you may think. If you are starting out, it is important to choose a design which fits well from the start. This will give you the opportunity to master the right technique and will keep you away from injuries better. There are many reasons to consider the premium designs even as you are just starting out with heavy bags but in many cases, you can find good foam and gel protection even with the more affordable options. In the end, your budget and the information you have on the gloves will make the difference.
FAQs
How many oz gloves should I use for a heavy bag?
It is generally recommended to use heavier gloves for heavy bag training, such as 14 oz or 16 oz gloves. This provides more protection for your hands and reduces the risk of injury. According to Hayabusa®, using 10 oz or 12 oz gloves may provide enough padding and support for heavy bag workouts.
Do you need hand wraps for heavy bag gloves?
Yes, it is highly recommended to use hand wraps when using heavy bag gloves. Hand wraps provide extra support and protection for your wrists, knuckles, and hands, reducing the risk of injury during intense bag workouts.
Is it okay to use sparring gloves on a heavy bag?
While it is technically possible to use sparring gloves on a heavy bag, it is not recommended. Sparring gloves are designed to protect both you and your sparring partner during training sessions, and they are not built to withstand the impact and wear and tear of heavy bag workouts. It is best to use gloves specifically designed for heavy bag training to ensure your safety and the longevity of your gloves.
Can you use MMA gloves to hit a heavy bag?
While it is technically possible to hit a heavy bag with MMA gloves, it is not recommended. MMA gloves are designed for mixed martial arts training and are not as padded or protective as boxing gloves. Using MMA gloves on a heavy bag can increase the risk of injury to your hands and wrists. It is best to use proper boxing gloves when training on a heavy bag.
<<Please Read Our Top 10 Heavy Bag Guide Here>>
Last updated on November 26, 2023 7:53 pm