The Best Weighted Vest Reviews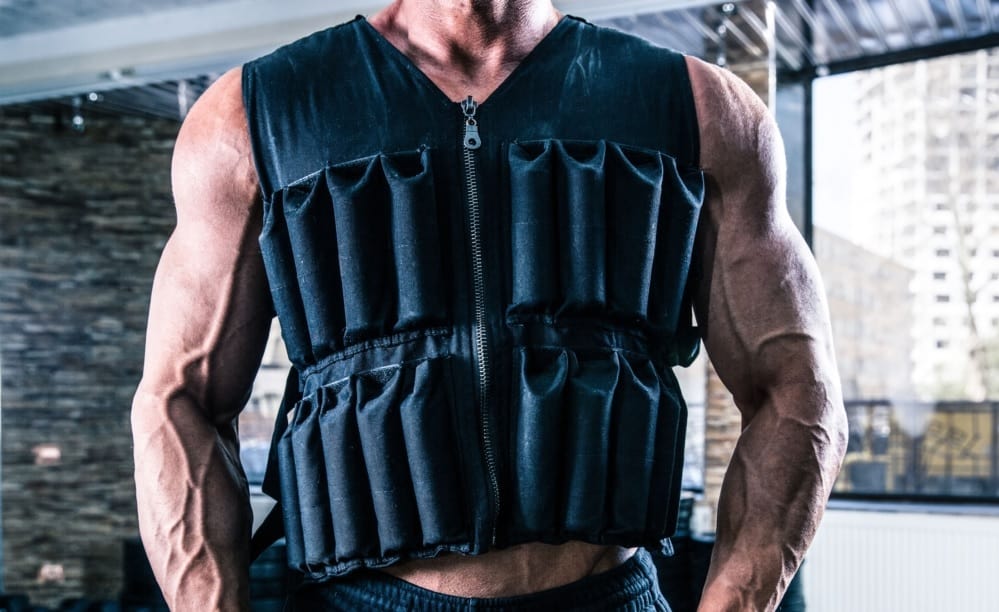 The Best Weighted Vest Reviews
Weighted vests have become ever-increasing in popularity over the last few years. For a simple piece of fitness equipment that gives the user a higher intensity workout, it's not hard to see why. In this guide to the best weighted vest we will be going over all you need to know before buying one, whether it's for running, training or crossfit we have it covered. We will also be bringing you the best weight vest UK customers can buy. But first lets take a look at the different types of weight vests.
Different Types Of Weight Vest
Full Body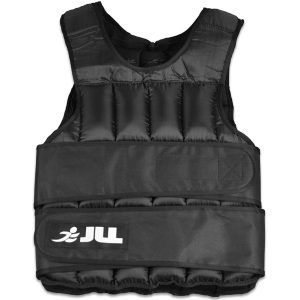 The full body weight vest tends to be heavier than a shoulder one. There are usually a lot more pockets to put weights in as the surface area is significantly bigger. Weight vests of this design are best suited for gym training and running. However some people do prefer the shoulder vest for running, its down to personal preference really.
Shoulder
The shoulder strap design vest is mostly used by runners and those who do crossfit. The reason for this is that they are less bulky than a full body weight vests and it is a lot easier to move he arms. Generally speaking these weighted vest don't hold much weight but there are a few exceptions.
Things To Consider Before Buying
Adjustability
The adjustability feature is a very important thing to think about before buying a weight vest. There are two methods that weight vests can use to adjust the fitting. The first one uses a velcro strap which the wearer simply pulls across the chest and attaches to the opposite end of the velcro.
The second method is with a buckle and strap like those found on backpacks. Personally i prefer the buckle and strap as they tend to feel tighter and stay firmly in place. Some of the velcro weight vests come loose and when jogging this can be fairly irritating, especially when you have to stop and tighten it every five minutes.
Weight
Weight vests come in a variety of different weights. These range from 5Kg up to 30Kg. You will find that individual weights can be removed from the actual vest. This allows the use to gradually add more weight and steadily increase their strength and endurance levels.
When buying you may at first think that a 30Kg vest is too heavy, so remember you can remove the weights. Better to buy too heavy than too light and then realise you need to buy one with more weights.
Comfort
The comfort of a weighted vest is an important factor when buying. After all if you're not comfortable when wearing one you will more than likely stop using it. Some vests are covered in padding and although this can make them more comfortable it can also make them more bulky. It's a fine line between comfort and functionality if you are using a 30Kg weight vest then it  would probably be best to get one with adequate padding. If it's a 5Kg weight vest that you are using then padding won't be as important as with a heavier vest.
Benefits Of Using A Weighted Vest
The benefits associated with using a weight vest fall mainly in the endurance/stamina and strength/toning categories.
The purpose of a weight vest is to add intensity to a workout. This is achieved through the variable weights that can be found in a weight vest. The extra weight makes the body work harder when training whether it be running, walking or doing push-ups.
With continued use of a weight vest the body becomes used to the weight and eventually more weight is needed to feel the same effect. This is when you know you have gained in strength and endurance, which are two of the main benefits associated with using a weight vest. In addition using a weight vest also helps with muscle toning as the added weight makes the muscles work harder. If you are looking to burn extra calories while training then a weight vest is perfect for this as the added weight means more fuel is burned. Consequently this leads to more calories been burned.
Top 3 Weight Vest Reviews
---
 Adidas Weight Vest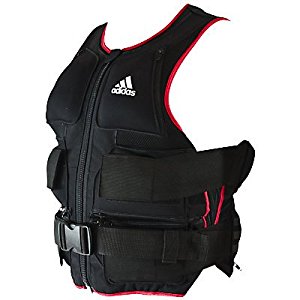 This weight vest by Adidas is probably the best quality weighted vest that money can buy. There are 10Kg of weights which isn't the heaviest but still sufficient enough to add intensity to a workout. There is a full length zip and a buckle strap, working together they provide a snug and secure fit. This model is also machine washable. With 5 stars on Amazon and not one bad review this is considered the best weighted vest by many.
£81.99
in stock
1 new from £81.99

Amazon.co.uk
Free shipping
Last updated on March 22, 2019 8:21 am
---
WE R Sports Weighted Vest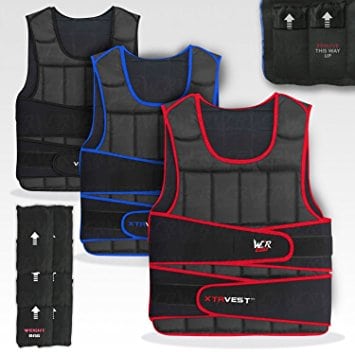 We R Sports make the best-selling weight vest in the UK. This model is available in a choice of three colours which are black, red and blue.
There is a choice of four sizes and these are 5Kg, 10Kg, 15Kg and 20Kg. If you intend to use a weight vest into the future i would advise on buying a 20Kg, if needs be you can always take a few of the sandbag weights out until ready for the maximum amount.
Most noteworthy is that this weighted vest comes with a 12 month warranty so any fears about quality should be alleviated.
Reviews state how comfortable this vest is as well as how secure the velcro strap is. Costing a lot less than the Adidas weight vest the We R Sports XRT weight vest comes in a very close second in our weight vest reviews. In terms of functionality this is probably better than the Adidas model but the overall product quality and durability of the Adidas vest trumps this model ever so slightly.
Last updated on March 22, 2019 8:21 am
---
JLL Weight Vest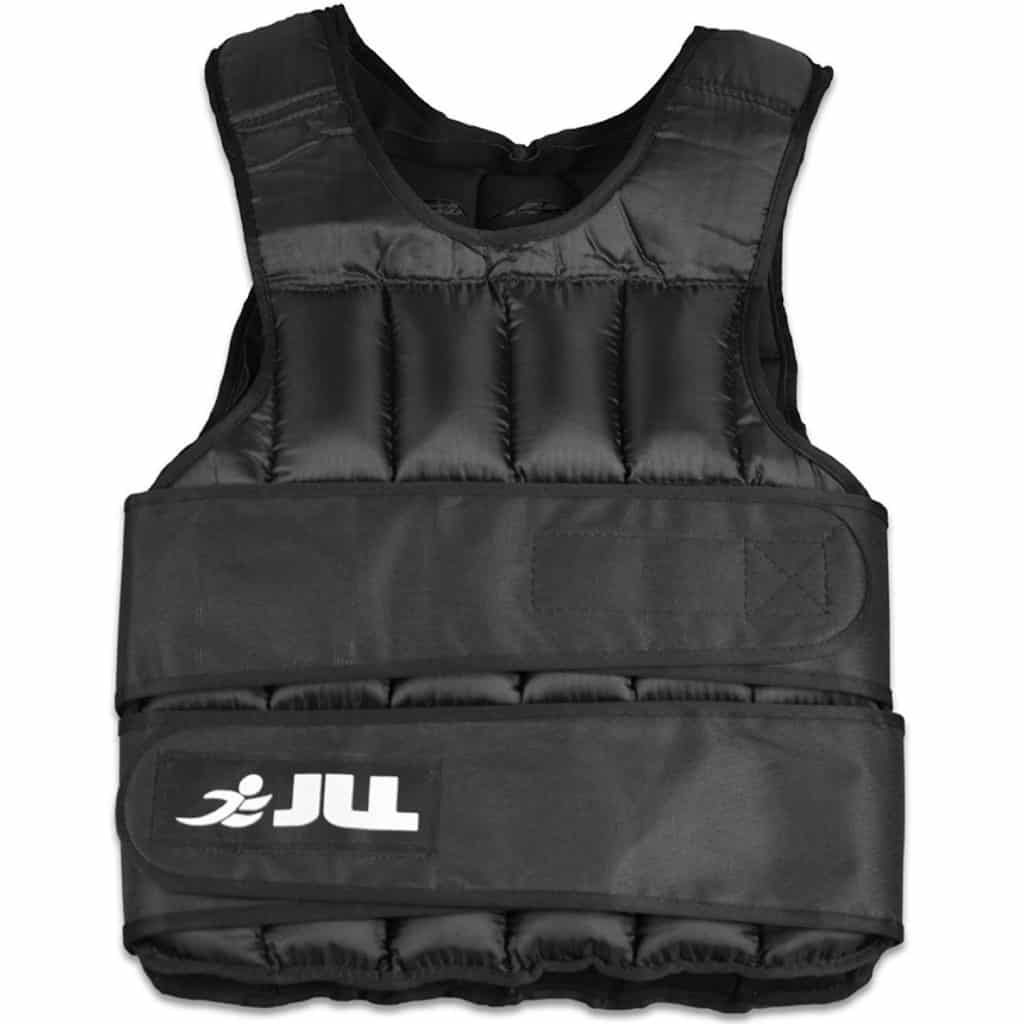 The most notable feature about the JLL weight vest is that it comes in a wide variety of different weights. There is a 5,10,15,20,25 and finally a 30Kg. Due to there been a 30Kg option this weight vest tends to be used mainly for weigh training and gym exercises.
The double velcro closure grips the body nice and tight and is said to be really comfortable.
Another plus is that this vest can be put in the washing machine to freshen it up. In addition it is worth mentioning that is made from a material that doesn't absorb sweat.
Very affordable and highly functional this is a good buy.
Last updated on March 22, 2019 8:21 am
---
The Best Running Weight Vest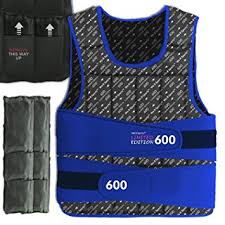 When looking for a best weight vest for running there are four requirements it must meet. First of all it must be comfortable to wear, this usually means having a soft inner padding. The second requirement is that it provides a snug and secure fit. Then there should be enough weights in the vest to provide enough resistance to give a tough workout. Finally it should ideally be made from a material that doesn't absorb sweat.
The WE R Sports Limited Edition weight vest meets all of the above
requirements and is highly sought after. It is essentially the same as the WE R Sports vest we featured earlier but with a different pattern. This weight vest is perfect for pretty much most exercises that use one.
Last updated on March 22, 2019 8:21 am
---
The Best Crossfit Weight Vest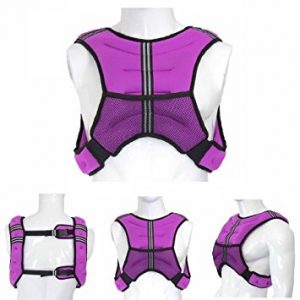 When buying a weight vest for crossfit the first thing to remember is that you are probably not going to need a 30Kg model. Crossfit weight vests are a lot lighter than the ones used for running or gym training for obvious reasons.
This weight vest is made of neoprene so it is gentle on the skin with none of the rubbing that some vests cause. The secure double closure is also perfect for crossfit providing a tight fit that is also comfortable. This weight vest is popular with both women and men and is one of the best sellers on Amazon. In addition it also has very positive customer feedback. With a no quibble money back guarantee you can't lose with this one.
Last updated on March 22, 2019 8:21 am
Final Words
A weight vest should be a welcome addition to anybody who exercises collection of fitness equipment. From building strength and stamina to toning and burning calories weight vests have many benefits to help you achieve your fitness goals. In our best weighted vest reviews we have included the best weight vest UK customers can buy based on sales and customer reviews on Amazon.
Last updated on March 22, 2019 8:21 am