Best TENS Machines UK 2023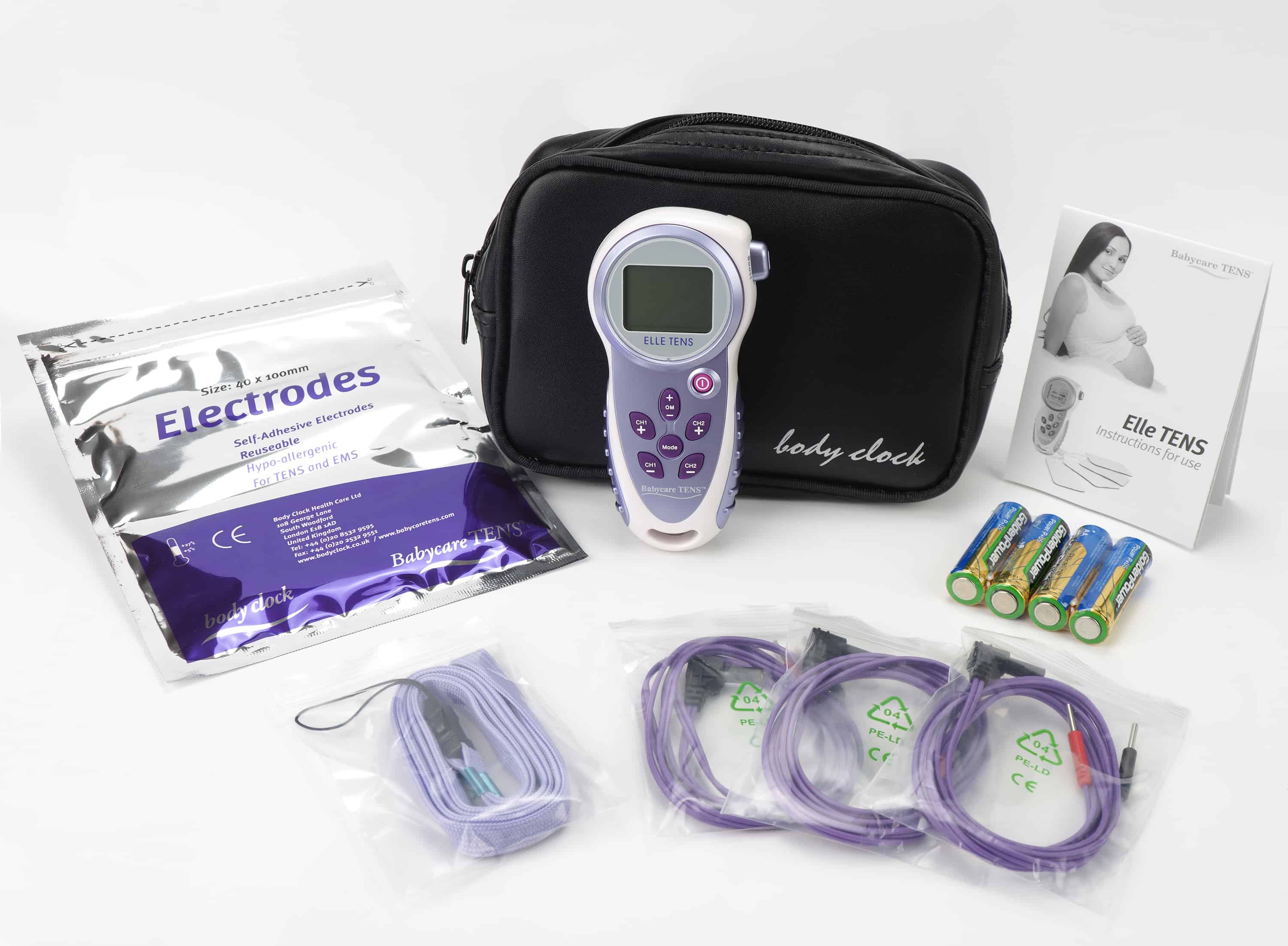 Using a TENS (Transcutaneous Electrical Nerve Stimulation) machine is one of the safest ways to treat a whole list of ailments. From sport injuries and back pain to arthritis and even labour pains, a TENS machine can help to alleviate the aches and pains that are associated with these conditions. If you are looking to buy a TENS machine, you may have noticed that there are many brands and models to choose from, with most of them claiming to be the best.
In this guide to the choosing the best TENS Machine we will be bringing you the top 8 models in the UK. Furthermore, our buyers guide has all the information you need to know for buying a tens machine best suited for your needs. If you are looking to learn information about TENS machines, then be sure to check out our final section where we answer a whole list of questions associated with Transcutaneous Electrical Nerve Stimulation. Look for the best TENS Machine right here.
Compare Tens Machines UK
Those that are in a hurry and just want to see the best models can compare the features of the models we feature in our reviews by using the comparison table below.
| Brand/Model | Product Image | Rating |
| --- | --- | --- |
| Med-Fit 1 | | |
| Med-Fit 2 | | |
| Omron TENS Machine | | |
| Techcare TENS Unit | | |
| Babycare Elle TENS | | |
What's the Best TENS Machine for Home Use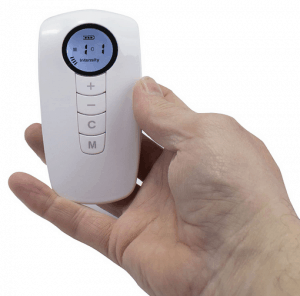 The Med-Fit 2 comes recommended as the best tens machine for pain relief. This is a top of the range model and it has many features that are unavailable with more affordable options. In addition it also has a nice sleek look to it which is lacking in most other models. Customer feedback is overall very positive and it comes with a four and a half star Amazon rating, which is a good indication of how good it actually is.
This is a wireless tens machine and probably the best wireless tens machine in the UK. A single charge can provide 12 hours of continuous treatment and with the average session recommended at between one and a half hours to two hours, it will last a while before it needs to be recharged. A benefit of a wireless tens machine is that you don't have to spend a fortune on batteries.
Designed with easy to use controls it only takes a short time to get the hang of operating it. In total the Med-Fit 2 has 15 pre-set programmes and 15 levels of intensity for effective treatment of both acute and chronic pain.
Who should buy it?
The Med-Fit 2 is best suited for those looking for the most effective treatment from a TENS machine. It comes with clinically validated pre-set programmes and has a wide range of applications. It is one of the more expensive options on the market, however, at the time of writing it has just been given a 50% discount making it far more affordable.
£79.99
in stock
2 new from £79.99
as of November 26, 2023 8:12 pm
Last updated on November 26, 2023 8:12 pm
2
Med-Fit 1 Dual Channel Tens Machine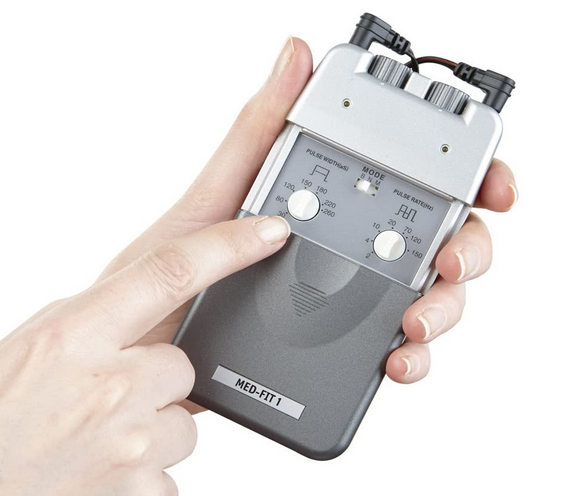 The Med-Fit 1 Dual Channel Tens Machine is the best-selling tens machine in the UK. The brand has been the market leader for over 15 years, this is mainly due to their high-quality, functionality and affordability. With a five-star rating on Amazon from over 1500 previous customer reviews, as well as being Amazon's choice model it comes highly recommended by many.
The Med-Fit 1 comes with a dual channel output which means users can treat two areas at the same time. There are a number of functions for treating both acute and chronic pain these include constant, modulation and burst modes. In addition there is a variable pulse rate and variable pulse width options for finding the best setting for your needs.
Compared to some other models, the Med Fit 1 is simple to use and it only takes a session to get to grips with how it fully operates. For convenience it comes with a belt clip, however, it also pocket-size.
Who should buy it?
The Med-Fit 1 is perfect for those looking for a high-quality tens machine from a trusted brand without having to spend too much. With excellent customer reviews potential buyers can be certain this is a good buy. It is worth mentioning that this model is not for those looking to treat pain during pregnancy,
£27.95
in stock
as of November 26, 2023 8:12 pm
Last updated on November 26, 2023 8:12 pm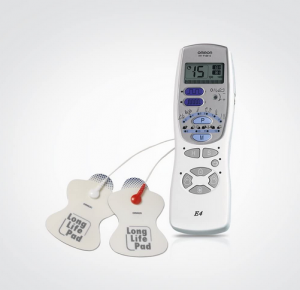 Omron are another brand with a solid reputation for their Tens machines. The Omron E4 is another popular model and it falls in the mid-price range which gives it a good mix of value for money and quality.
It comes with 12 programmes and 6 pre-set programmes designed to treat specific areas these are the back, shoulders, joints, arms, legs and soles of the feet. The 12 programmes it comes with can be customized to your own preference in terms of intensity level, etc. Furthermore there are 4 massaging modes and it also has a quick relief button. In total there are 10 intensity levels and the top setting is quite intense.
Who should buy it?
The Omron E4 offers great value for money due to its affordable price and overall high quality. With a good range of programmes for pain relief it comes recommended by many as the best tens machine for back pain that they have used. If the Med-Fit 2 is a bit on the pricey side for you, then the Omron E4 is the next best option.
out of stock
as of November 26, 2023 8:12 pm
Last updated on November 26, 2023 8:12 pm
Click Here For Latest Omron Tens Machine Model
4
Techcare Massager TENS Unit
The Techcare Massager Tens Unit looks more like an iPhone than a Tens machine. In addition to the modern looking design it's also a very functional and compact model with some excellent features. Furthermore, it comes with a budget model price, which is hard to believe due to its overall quality.
With a large LCD display it is simple to navigate through the controls of the Techcare tens unit. In total there are 24 pre-set massage modes offering a variety of intensity levels for different areas of the body. Most noteworthy, is the long battery life of 20 hours, which is by far the longest of any TENS unit. Other features include an adjustable timer for pre-setting the length of treatment.
Who should buy it?
Due to the very compact size this model is perfect for those on the move. It can easily fit in a pocket and the very long battery life is another great feature. With excellent reviews and a very affordable price it's well worth taking a look at.
£70.94
£73.21
in stock
41 new from £47.00
as of November 26, 2023 8:12 pm
Last updated on November 26, 2023 8:12 pm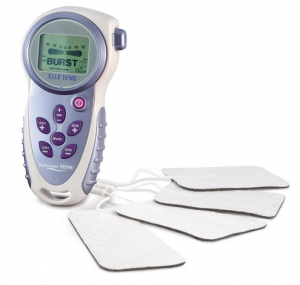 In addition to been able to relief pains from injuries and ailments a TENS machine can also be used as an effective form of pain relief during labour. Many midwives now recommend them for expectant mothers and the Babycare Elle TENS Unit is regarded as the best tens machine for labour pains.
Unlike most other tens machines this model is specifically designed for use during labour and it even comes with a boost button for use during contractions. This extra boost is provided by the Optimax Technology and it is particularly useful during the final stages of labour.
In total there are four programmes and four massage modes for proven pain relief.
Who should buy it?
Due to this being designed for use during labour, it is obviously best suited for those expecting a baby. The Babycare Elle Tens Unit is the best of all TENS units designed for mothers to be and it comes highly recommended in customer reviews. Do remember this is not for relieving pain from a sports injury, do not buy this model if that is what you are looking for.
£71.00
in stock
2 new from £69.99
as of November 26, 2023 8:12 pm
Last updated on November 26, 2023 8:12 pm
6
The Tens Company Premier Tens and Muscle Stimulator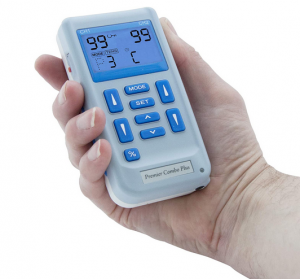 Another model by the Tens Company and this time its the Premier Rechargeable Tens Machine. As with all the models the Tens brand makes it comes with very positive customer feedback and reviews. It falls in the mid price range and has a lot to offer in terms of features.
In total the Premier TENS has 24 programmes, with 12 TENS programmes and 12 muscle and neuromuscular programmes. In addition it comes with 99 levels of intensity and the highest setting is quite powerful. It also has the benefit of being a rechargeable model and a full charge lasts for ten hours.
Who should buy it?
The TENS company provide TENS units to the nhs which is very good credentials for how effective this machine is. Consequently, if you are looking for a relatively cheap tens machine with excellent quality to it, this is the one for you.
£49.95
in stock
2 new from £49.95
as of November 26, 2023 8:12 pm
Last updated on November 26, 2023 8:12 pm
7
MOOYEE Tens Machine EMS Muscle Stimulator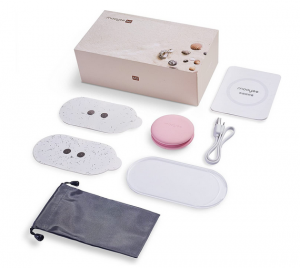 Small, discreet and very powerful, the Mooyee TENS machine and muscle stimulator comes with 11 main programs and a variety of sub exercises. There are 15 levels of intensity to it and the top setting is quite powerful and intense. This is ideal for knotted muscles and deep aches and pains.
Avery good feature is the iPhone compatibility, users can hook the Mooyee tens machine up to their iPhone through bluetooth. This allows many other features to be accessed. One of these is the emotion massage, which requires users to take a picture of themselves, then the iPhone App chooses a massage that reflects your emotions, a bit gimmicky, but also a bit of fun.
Another positive is the USB charging option. This makes it possible to be sat at work on the computer while receiving a relieving massage, cool eh.
Who should buy it?
The main positives to this TENS unit are its compact size and its powerful massage options, which are both good things to have. In addition, it has plenty to keep you entertained when it is hooked up to an iPhone. All in all a very good tens machine, the only downside is the price.
£59.95
in stock
2 new from £59.95
as of November 26, 2023 8:12 pm
Last updated on November 26, 2023 8:12 pm
8
Performance Health TPN 200 Plus TENS Machine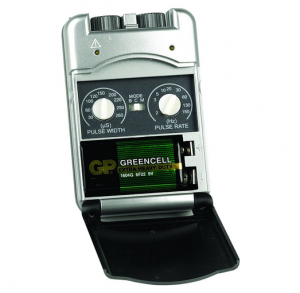 Performance Health are a brand with numerous rehabilatation and medical devices under their belt. Their TPN 200 TENS machine is like many of their products, it comes with a good degree of quality and affordability. With four and a half stars on Amazon previous customers seem to be very happy with their purchase.
The TPN 200 Plus is a dual channel TENS machine with a simple analogue operation. The pulse rate and pulse width can be easily adjusted with the controls. It has three modes which are modulation, constant and burst. For convenience it comes with a carry case.
Who should buy it?
With simple controls this model is very easy to use and ideal for those looking to avoid using a LCD screen. With good reviews and a price that can't be knocked it makes a very good affordable option.
£33.36
in stock
2 new from £33.35
1 used from £30.57
as of November 26, 2023 8:12 pm
Last updated on November 26, 2023 8:12 pm
What is a TENS Machine
A TENS machine is a pocket-sized battery-operated device with leads that connect to pads called electrodes. It provides a safe electrical current that can help to control or alleviate pain. This method of pain relief is known as transcutaneous electrical nerve stimulation or TENS for short. The way it works is by blocking the messages to the brain telling it the body is experiencing pain. Furthermore it also helps in producing endorphines the bodies natural painkiller.
What Conditions Can TENS Treat?
Acute sprains, sports and occupational injuries
Carpal tunnel syndrome
Labour pain
Low back pain
Migraine and headaches
Referred pain such as sciatica
Neck pain, cervical spondylosis, whiplash injuries
Rheumatoid arthritis
Nausea and vomiting
Osteoarthritis of joints
Ankylosing spondylosis
Fibrosistis/myofascial pain syndromes
Osteoporosis
Tendonitis/ bursitis
Stress and insomnia
Phantom limb pain
Pain in cancer and other terminal ailments
Are There Any Side Effects Associated With TENS?
For most people TENS is a safe and effective way of treating pain without any side effects. That been said, it is possible for those that suffer with sensitive skin to have an allergic reaction to the pads. This can cause the skin to redden and become inflamed, depending on the severity of your allergic reaction. Those that do suffer with sensitive skin should consider investing in pads that are designed for this reason.
Where Shouldn't You Use A TENS Machine
Although TENS machines are safe to use there are a number of areas on the body where you shouldn't use one. The following list shows the areas where it is highly recommended against using a TENS unit.
The front or sides of your neck
Your mouth or eyes
Your temples
Numb areas
Varicose veins
Your Genitals
Your chest or upper back at the same time
Irritated or broken skin
Who Should Not Use A TENS Machine?
People with a heart pacemaker should not use TENS machines. A TENS machine uses electrical stimulation to provide pain relief, which could interfere with the operation of a pacemaker and potentially be dangerous. If you have a pacemaker, please consult your doctor before using a TENS machine.
Pregnant women should be fully aware of the potential risks associated with using a TENS machine. The electrical stimulation may cause contractions in the uterus, which can have negative effects on pregnancy. Therefore, it is best for pregnant women to speak with their medical professional before using a TENS machine.
People with severe bleeding disorders, such as hemophilia, should not use a TENS machine. The electrical stimulation could make the condition worse and increase the risk of serious injury. Additionally, if you are prone to bruising easily or have any other kind of skin disorder that affects the ability to heal properly, it is best to speak with your doctor before using a TENS machine.
It is recommended that those with any kind of open wound, skin disorder or infection at the place of use should avoid using a TENS machine. These can worsen the condition and increase the risk of further complications. Additionally, people who have had recent surgery in the area are advised to avoid using a TENS machine until they have completely recovered.
Those who suffer from epileptic seizures, or have suffered in the past, should refrain from using a TENS machine. Although there are some studies which show potential benefits of using one, the risk of developing a seizure while using the machine is high and it is better to avoid experimenting with something like this without proper medical supervision.
Benefits Of Tens Machines
Those interested in buying a TENS machine are no doubt interested in the full range of benefits that they offer. The main benefit of using a TENS machine is for pain relief.
They can be used to treat a wide range of aches and pains including the following tennis elbow,arthritis, carpal tunnel syndrome, tendonitis, bursitis, sciatica, plantar fascitis, back pain, shin splints, fibromyalgia, neuropathy and many other inflammation ailments.
Another positive benefit is that in many cases they eliminate the need to use painkillers.
Final Words
Its no wonder tens machines are becoming increasingly popular, when used correctly they can offer relief from a variety of ailments and injuries. If you are into sports or keeping fit then one of these could be a very good buy. All of the models featured in our top list are among the best tens machines in terms of quality, features, specifications and overall value for money.
References and further readings:
University of Iowa Health Care –

TENS machine guideline

BMJ Open 2022; Centre for Pain Research, Leeds Beckett University –

Efficacy and safety of TENS for acute and chronic pain in adults

Pain Manag. 2014 May; 4(3): 197–209 –

Using TENS for pain control: the state of the evidence
Last updated on November 26, 2023 8:12 pm