Best Football Boots This Season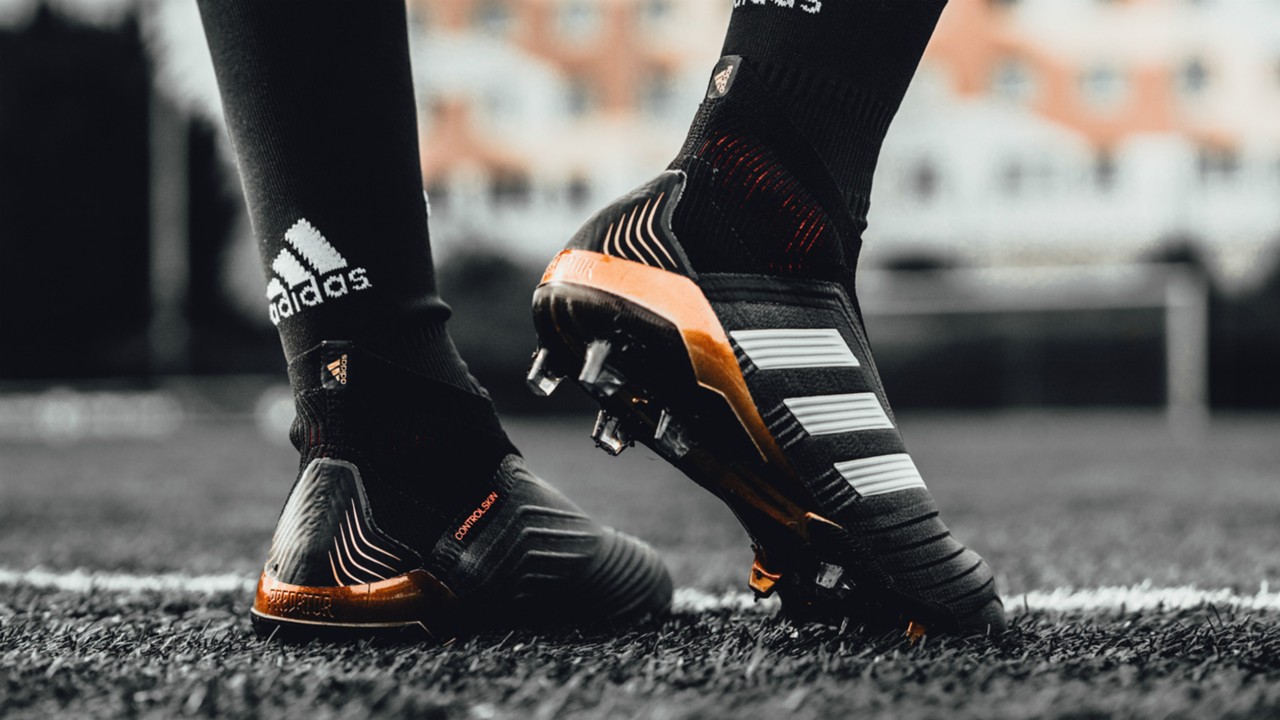 Best Football Boots
With the new football season well underway and the last pair of football boots you bought probably looking a little worse for wear, you might be thinking its about time you bought a new pair. If you are then you are in luck as there are some really great looking boots available this season at some good prices. In our top list we have put together what we consider to be the best football boots available this season. In there you will find options for all budgets and one or two pairs you might not expect.
So whether you play for your local pub or Sunday league you should be able to find your next pair of footie boots right here.
Recommended Football Boots For 2019
[amazon table="7491″]
Top 7 Best Football Boots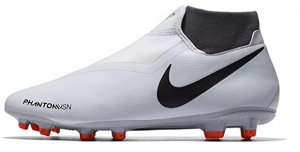 If you like the look of laceless boots but prefer the secure fit that laces offer then the Nike Phantom Vision Pro might be just what you have been looking for. These extremely soft feeling, very flexible and comfortable boots feel great on the feet and it could even be said that they don't need breaking in. Featuring Nike's "Ghost Laces" which are basically laces hidden underneath a mesh cover and out of sight they are somewhat of a hybrid boot. Offering the look of laceless boots but with the tight traditional secure fit that you get with laces they are a very popular choice.
Due to Nike's Quad Fit Mesh System and the inner Kevlar sock they are extremely comfortable to wear at the same time as giving adequate support in the areas where it is needed most. With an aggressive stud formation they are designed for speed and use on firm ground.
With the Phantom Pro Nike come up with a boot that fits well is extremely comfortable to wear and delivers in all the important areas. If you are looking for a very good pair of boots without an inflated price they are well worth considering.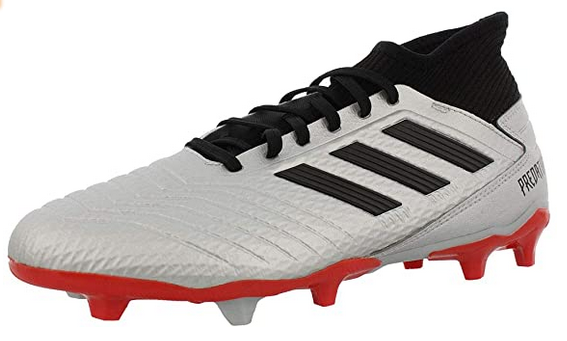 Next up we have one of the latest incarnations from the iconic adidas Predator range of boots. The Predator 19.3 are a long way from looking anything like the old leather predator boots that many of you might remember. New and updated for the fast-pace and high intensity of modern football they are a top contender for the position of best football boots in 2019.
Featuring an elasticated Primeknit upper you do get the sock-like fit that you tend to normally only get with laceless boots. Comfortable, lightweight and offering a fit true to their size are just a few of the things we like about them. What we really like though is the "Controlskin" material that offers excellent grip on the ball even in wet conditions.
Although the Predator 19.3 are very similar to their predecessor, the Predator 18.3, they are still a great pair of boots. With only slight differences between the two though we can't help but think that you might be better off buying a pair of Predator 18.3 and saving yourself some money.
3
Nike Mercurial Superfly Vi Elite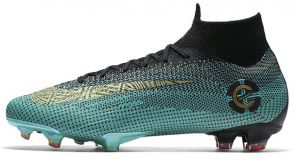 The Nike Mercurial line of boots have being delivering high-quality lightweight boots to us for some years now. The Superfly Vi Elite are worn by many world class players with Ronaldo, Neymar and Coutinho being just a few and are considered by many to be the best boots for football money can buy. .
In addition to looking sleek and very flashy they are also a very functional boot. Designed with attacking players in mind they feature a stud formation well-suited for quick accelleration and pivoting at the same time as reducing the risk of sustaining an ankle injury.
As you might expect the inner sock is soft to the touch and very comfortable on the feet. It is worth mentioning that the Superfly Vi Elite are slightly wider than previous Mercurial boots meaning even those with quite wide feet can get in to them.
Offering comfort, style as well as looking the part these boots come highly recommended for those looking for top quality footie boots at a reasonable price. With a wide range of colour options and styles to choose from there should be something for everyone with these.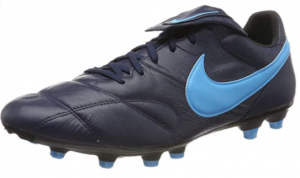 In my opinion the Nike Premier II are some of the most underrated boots on the market. In a time when most brands choose to make their football boots from mostly synthetic materials it's good to see a top quality pair of leather football boots available to buy. Furthermore the leather used is kangaroo leather which cushions the impact of the ball on your foot better than cow leather, as well as allowing for a soft touch and excellent control on the ball.
As you can see they feature a fold-over tongue giving them somewhat of an old school look. Nike have said that they intended for these boots to appeal to those that don't like the look of modern football boots and prefer a traditional look. In terms of performance on the pitch they are a dream to wear after you have broke them in. The conical studs aren't the most aggressive but they do give good traction. Due to the leather being relatively thin you can also feel the ball nicely on your feet which is good for when dribbling.
Ok, maybe the Premier II don't look as good as some of the other boots in our reviews but they are without doubt a great pair of boots worth every penny.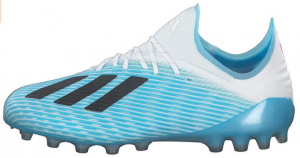 Another pair of boots by adidas and this time its the adidas X 19.3. These football boots feature a lightweight mesh, a low-cut collar and foot-hugging design giving a very secure fit. One thing that will catch your eye with these boots is the very affordable price. Costing about £60 a pair you will struggle to get value for money as good as this. With numerous colour schemes and very positive reviews they are a top choice for those not looking to spend too much.
6
Under Armour Magnetico Pro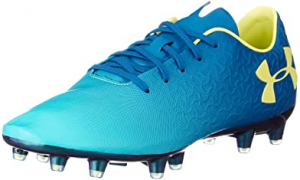 Under armour are definitely one to watch for the future as their boots just keep on getting better and better. The Magnetico Pro are one of their most popular choices at the moment and they are one of the most comfortable to wear boots in our top list.
Made from a super soft and very flexible synthetic material that is also extremely lightweight are just a few of the positives to the Magnetico Pro boots. The thin upper allows for a clean strike of the ball that let's you feel every bit of the sting you get when you hit the ball with some force behind it. The soleplate offers a happy medium between being flexible and rigid allowing for turning on a sixpence and is perfect for midfielders.
If you are looking for a boot that has a super thin upper like the Vapor 60s and is suitable for all positions on the pitch you should consider these ones by UA.
adidas Nemeziz 18.3 Fg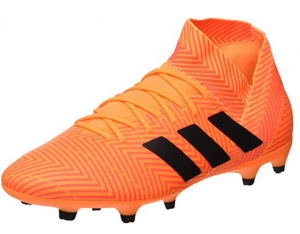 With affordability in mind these Nemeziz boots by adidas come recommended as some of the best value football boots available. What we really like about the Nemeziz range is how it is improved up on with every new release. Where as some boots receive a complete overhaul every year or so adidas have done the opposite and stuck with what was already a very good design.
With slight improvements on the previous model these boots are now even better than they were before and they come with a price tag that is hard to ignore. With the new "agility weave" material that is used in the toe area there is now more padding and all without sacrificing the "close to the ball" feel that you get with the earlier Nemeziz 17 line. Due to the additional material used in the 18.3's they are slightly tighter than the 17.3's.
If you aren't bothered that these boots came out last season then you can grab yourself a bargain. Costing less than half the price of most the boots in our top list and with excellent reviews and feedback from previous buyers its worth taking a look at the colours they have available to see if there is any you like.
---
Football Boots Buying Guide
When deciding on which football boots to buy there is more to consider than just the way they look. Although aesthetics are important it is also a good idea to ensure that the football boots you are thinking about buying meet the following criteria.
Materials Used
Nobody wants to spend there money on a pair of boots for them to not even last a full season. Unfortunately, many of the premium boots by top brands are designed mainly with performance in mind and not durability. If you are looking for a pair of boots that will last a long time then you should seriously consider buying a pair made from leather. Although many boots made with synthetic materials do have many benefits over leather boots they just aren't quite as durable. The Nike Premier II are a great pair of leather boots and feature in our top list for this reason. That been said, synthetic materials are fast catching up in terms of durability and surpass leather in terms of how breathable and light they are.
Studs Or Blades
While blades do provide better traction than studs due to their larger surface area they still come second best to studs. Blades are best used on medium to hard ground and with the British weather being what it is studs are much more preferable. In wet conditions and on soft ground studs perform far better than blades and tend to gather less clumps of mud and grass. Furthermore, if you have ever tried running on a sun-baked pitch before in studs you will know how much it hurts the soles of the feet. Choosing the right boots for the surface you will be playing on is crucial and will help to reduce the risk of sustaining an injury.
Price
Football boots can be cheap, affordable or very expensive and overall you pretty much get what you pay for. A cheap pair of football boots will set you back anything from between £25 to £50. These are generally made by lesser known brands and if your mates are anything like mine you will get laughed at for wearing a pair of Gola. A good pair of boots can be bought for between £50 to £100 and will last a while before they need replacing. Most of the top football boot brands have many different lines in this price bracket and there are a lots of styles to choose from. If the budget stretches to £100 to £200 you can buy some of the best boots for football available. When spending this amount you are buying the same boots that many professional footballers wear and are getting the best that money can buy.
Final Words
Having the best football boots in your kit bag that you can afford to buy won't make you good enough to play for Liverpool :). However, in terms of performance on the pitch the difference between a cheap pair by some shitty brand and a pair by Nike or adidas is noticeable. The best brands have decades of experience behind them and have spent millions on researching, designing and developing their boots, so you can be certain they know a thing or two about what makes a good football boot. In our top list we have included boots from the top brands and for all budgets so you should be able to find a pair for your next game without too much fuss.