ZAAP TX 5000 Power Vibration Plate Trainer Review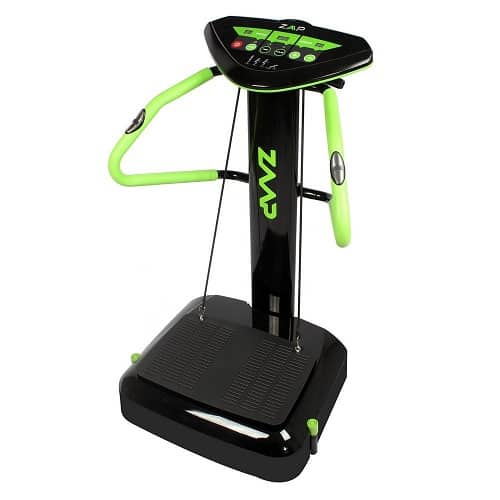 ZAAP TX Vibration Plate Trainer Review
The Zaap brand have come along at a time when a lot of vibration plates were looking very outdated. With their futuristic looking vibro plates they have quickly become a bestselling brand. The ZAAP TX-5000 Power Vibration Trainer is one of the very best budget vibration plates on Amazon with four and a half stars and over six hundred reviews. However, aside from looking the part we at fitness Fighters want to know if it is as good as customer feedback suggests.
So let's take a look…
The Need To Know
Maximum user weight: 120kg
Maximum power: 600W
Pre-set programmes: 3
Speed: 50 speed settings 
Dimensions: 122 cm (H) x  60 cm (L) x 70 cm (W).
Warranty:  months
What The Manufacturer Has To Say 
This incredible machine will help you get your dream body with less work! The oscillating motion plate provides a workout to 95% of your muscles, increasing muscle mass and tone, whilst reducing body fat and cellulite.
The rapid vibrations cause a high rate of muscle contraction, cramming in reflex muscle contractions at up to 50 times per second. Turbo charge your workout:
---
Vibro Plate Reviewed – 
ZAAP TX-5000 Power Vibration Trainer 
---

Amazon.co.uk
Last updated on July 9, 2020 6:28 am
What We Think
First of all the most obvious thing to talk about is the design of this vibration plate. With a modern and stylish look this vibro plate has become very popular in a very short amount of time. With a compact build and some good specifications it does look like a good home vibration plate.
so the big question…
Is the ZAAP TX-5000 any good ?
Well to start off with there is the 600w motor which is more than capable enough of powering this vibro plate to the point of giving a good full body workout. In addition to been quite powerful, for a fairly cheap vibrating machine the noise levels are a lot quieter when compared to most other budget models.
With an overall weight of 28 Kg and a very robust design the sturdiness of this machine is nothing to worry about. Due to the well attached safety bars a safe and comfortable workout position can also be reached quite easily.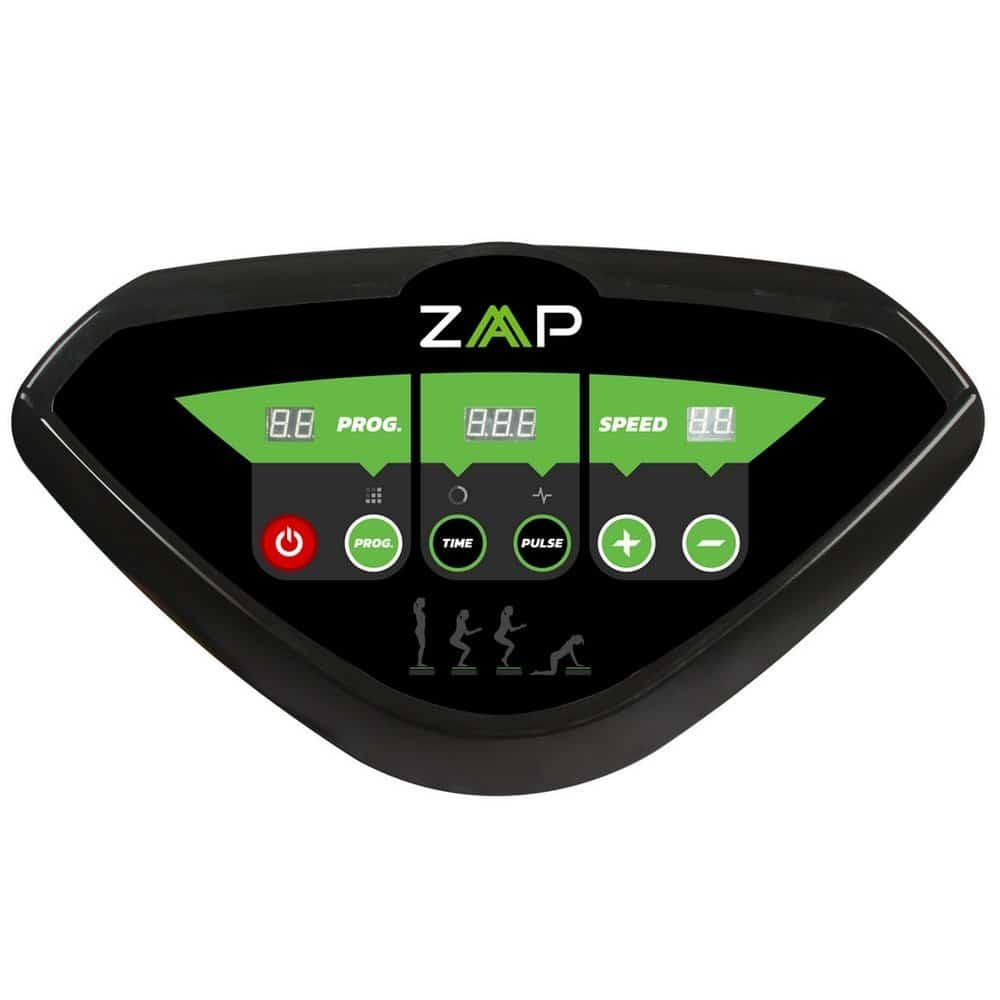 The on board display is especially relevant and worthy of a mention. Futuristic looking in design at the same time as been simple to use ZAAP have got it right with this one. The on-board display shows the user's speed, time and pulse measurement. In addition the 50 speed settings of this home vibration plate can also be increased or decreased through the display buttons.
There are 3 pre-set programmes built into this model, admittedly that isn't the most but for this price range it is a good amount.
The last thing to say about this vibration power plate is that it has an anti-jamming device in addition to an anti-static one. Both of these are safety features that most vibration plates don't have in their specifications.
Good Customer Review
great machine easy to build (less than 20 minutes by myself) and solid during use. good thing to add into your exercise routine everyday
Bad Customer Review
I'm pleased with it generally, but wish it was more powerful.
Max User Weight
The ZAAP TX 5000 Power Plate has a maximum user weight of 120 Kg which is just over 19 stone.
Pros
Quiet motor
Easy to assemble
Easy to move around been fairly light
High range of speed settings
Cons
Extras
The Zapp TX 5000 features an anti-static and anti-jamming devices for added user safety.
Final Words
It appears that this vibration plate is more than just good looks. With a sturdy design and a simple yet effective on-board display, this is a good beginner vibration plate. The motor is capable of giving a good workout and the plate size is a decent size which is good for a wide variety of vibration exercises. Due to all of these points, if you have a budget of around £150 to play with we recommend taking a serious look at the ZAAP TX-5000 power vibration trainer.