York Excel 310 Rowing Machine Review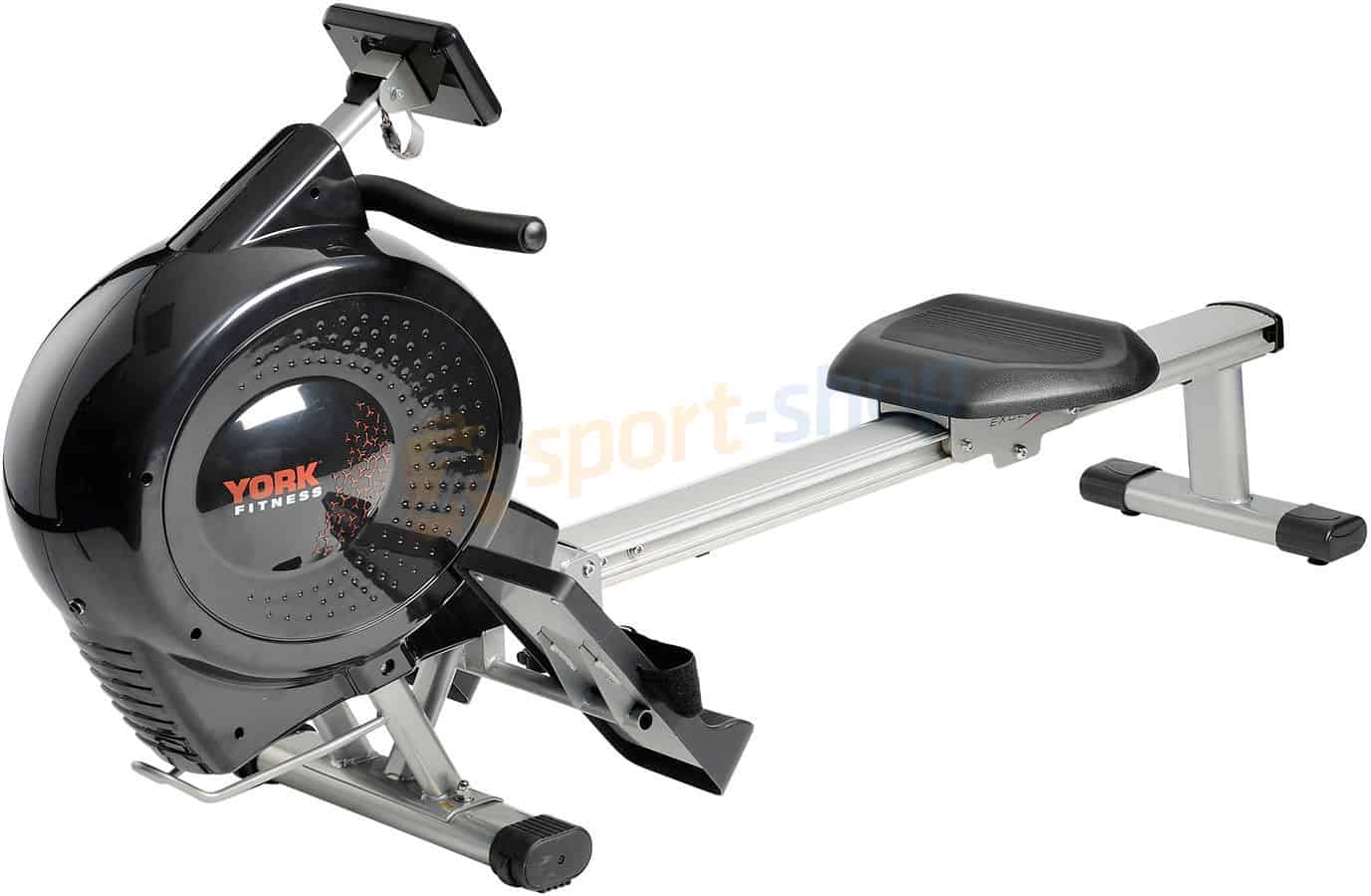 York Excel 310 Rowing Machine Review
The York Fitness brand are a name that is synonymous with fitness equipment and home exercise machines. Across all categories in the fitness department this brand has many of the best sellers under its belt. The York Excel 310 rowing machine is a good example of what to expect when buying one of their products, sturdy, well-built and great value for money.
So, lets take a look!
What The Manufacturer Has To Say
The York Excel 310 Folding Rowing Machine features a smooth Kevlar belt drive mechanism and a long 113 cm aluminum track for the ultimate home rowing experience.

Amazon.co.uk
Last updated on August 9, 2020 8:30 am
---
Rowing Machine Reviews – York Excel 310 Rowing Machine
---
The Need To Know
Resistance: magnetic
Flywheel: 6 kg
Levels of Resistance: 16 levels
Monitor Functions: time, speed, distance, RPM, stroke count and calories
Dimensions: 176 cm (L) x 53 cm (W) x 71 cm (H)
Max User Weight: 120 kg
Warranty: 12 month warranty
---
What We Think
The difficulty with buying a rowing machine is that a lot of the brands are not that well-known. The good thing about buying a York Fitness rowing machine is that you know exactly what you are going to get and that is a very well-built piece of exercise equipment from a brand that can be trusted.
With mixed reviews on Amazon and a three and a half star rating some potential buyers might be a bit weary. However, falling in to the mid-price bracket there is a noticeable difference in terms of features when compared to other budget rowing machines.
Resistance
In total there are 16 levels of resistance with this model which is a very good amount. The resistance system is magnetic and guarantees a quiet workout. With a 6 kg flywheel users can also be sure of a testing workout. This model is also belt driven and features a Kevlar mechanism for a smooth ride.
LCD Display & Monitor Functions
The 5.75" LCD display allows users to feep track of their workout statistics and of any progress made. In total there are six monitor functions built-in and these are time, speed, distance, RPM, stroke count and calories. In addition this model comes with a wireless heart rate receiver which allows users to measure their pulse accurately. The pulse reading is also displayed on the LCD screen.
When compared to some other rower machines the LCD does have some advantages. The most noteworthy is the fact that it displays all six readings at once, this is a feature that some other rowers lack.
Seat & Handles
The seat with this rowing machine features a tread for extra grip and is ergonomically designed for maximum comfort.
The handles are pretty much standard and there is nothing too much to say apart from the fact they are covered with a soft foam padding made from a durable synthetic material.
Foot Plates
Due to the sturdy designed foot plates and thick adjustable fasteners there is a firm and very secure footing given with this model. However, there is the odd customer review stating how their foot kept slipping out, it is worth mentioning that these customers did say they had small feet.
Maximum User Weight
Buying a sturdy home rowing machine is always recommended and the maximum use weight is a good indicator of how sturdy a rower will be. With the York Excel folding rowing machine there is a maximum user weight of 120 kg or just over 18.5 stone which is a good amount.
Pros
Magnetic resistance system
16 levels of resistance
Very sturdy
Easy to assemble
Foldable
Good warranty
Cons

 
Not suitable for those above 6ft 4"
Good Amazon Review
This is a great piece of equipment. Very sturdy and well made (which is usually the norm for York), smooth and quiet to use and easy to set up. Screen easy to read. Is quite weighty to move around when folded but then it's the weight that gives it stability when in use. Very, very impressed with this item.
Bad Amazon Review
the pin on the power cable broke at the first use and two bolts were stuck and I had to use WD40 to get them out for assembly.
I ordered a replacement from another seller which was for another York machine (exercise bike), which worked, fortunately.
To Sum Up
The main question to ask when considering buying the York Excel 310 rowing machine…is it worth the money? Unless you are going to splash out an extra £100 for the JTX Freedom Air Rower then yes, the York Excel is a good buy. To be honest there aren't many other rowing machines of a similar price, they are either £100 cheaper or £100 more expensive. However, for the cost of this rower you do get all the features and functions expected from a very reputable brand.
To check out more of the top rated rowing machines in the UK head over to our full guide featuring rowing machines for all budgets.
Last updated on August 9, 2020 8:30 am