Cage Warriors 162: Patrizi Vs. Girlean 2 + Weekly MMA Report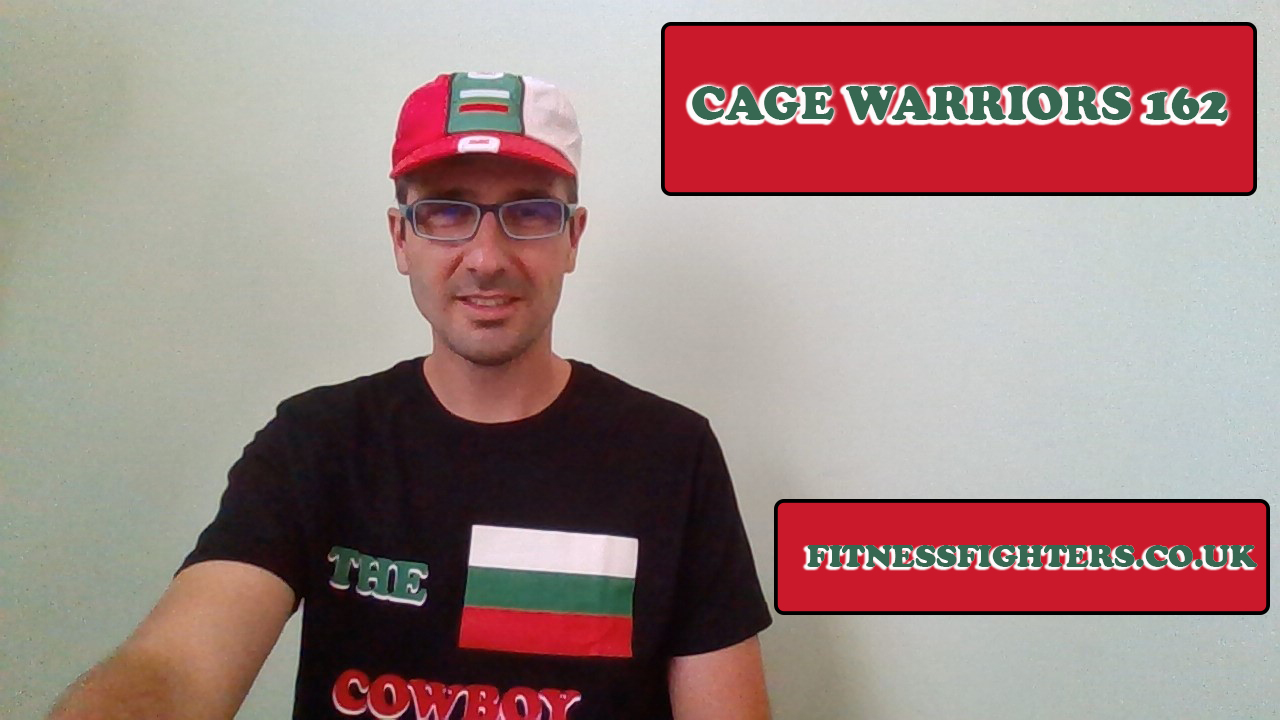 UFC 294 took part last week in Abu Dhabi, United Arab Emirates, and it was stacked with strange fights. Unfortunately, two battles ended via no contest after illegal blows. Javid Basharat smashed Victor Henry's family jewels with a powerful kick, while Johnny Walker didn't get permission from the doctor to continue the fight. Magomed Ankalaev landed a knee to the head while Walker was on his knees. When the doctor asked Walker where he was at the moment, the Brazilian responded 'In the desert'. Interestingly, that answer could have been correct, as Yas Island is surrounded by sand.
Disappointing end to this one.

Ankalaev vs Walker is ruled a No Contest after the ref calls a stop due to an unintentional foul. #UFC294 pic.twitter.com/OmDxbc2W1x

— UFC (@ufc) October 21, 2023
But, let's focus on the rewards and highlights. Four Performance of the Night awards were handed out. Muhammad Mokaev submitted Tim Elliott in the third round via arm-triangle choke in a very competitive fight for his second POTN bonus. Said Nurmagomedov put Muin Gafurov to sleep with a guillotine choke in the first.
STILL UNDEFEATED!!@muhammadmokaev gets the tap from Tim Elliot in Round 3 to close out the #UFC294 prelims 👏 pic.twitter.com/7xbCnoXPZA

— UFC (@ufc) October 21, 2023
SAID NURMAGOMEDOV IN JUST OVER A MINUTE 🤯

Guillotine gets the tap to open the #UFC294 main card! pic.twitter.com/rdtAxNpOd6

— UFC (@ufc) October 21, 2023
Ikram Aliskerov destroyed Warlley Alves via flying knee and a barrage of ground-and-pound strikes in the first round, while Islam Makhachev landed a head kick to Alexander Volkanovski's head and knocked him out cold to defend the strap.
IKRAM ALISKEROV DID IT AGAIN 😱

Two first round knockouts to kick off his UFC career! #UFC294 pic.twitter.com/lTxr0qyEeO

— UFC (@ufc) October 21, 2023
ISLAM MAKHACHEV JUST KNOCKED OUT ALEX VOLKANOVSKI 😱😱 #UFC294 pic.twitter.com/g4bsINLcKM

— UFC (@ufc) October 21, 2023
Cage Warriors 162 Announcement
UFC is taking a break this week before a card in Brazil, but there are a few eye-catching events. We will focus our attention on Cage Warriors 162 which takes place in Rome, Italy. You can watch it at UFC on Fight Pass, and the bouts exclusively start at 1:30 PM ET on Saturday.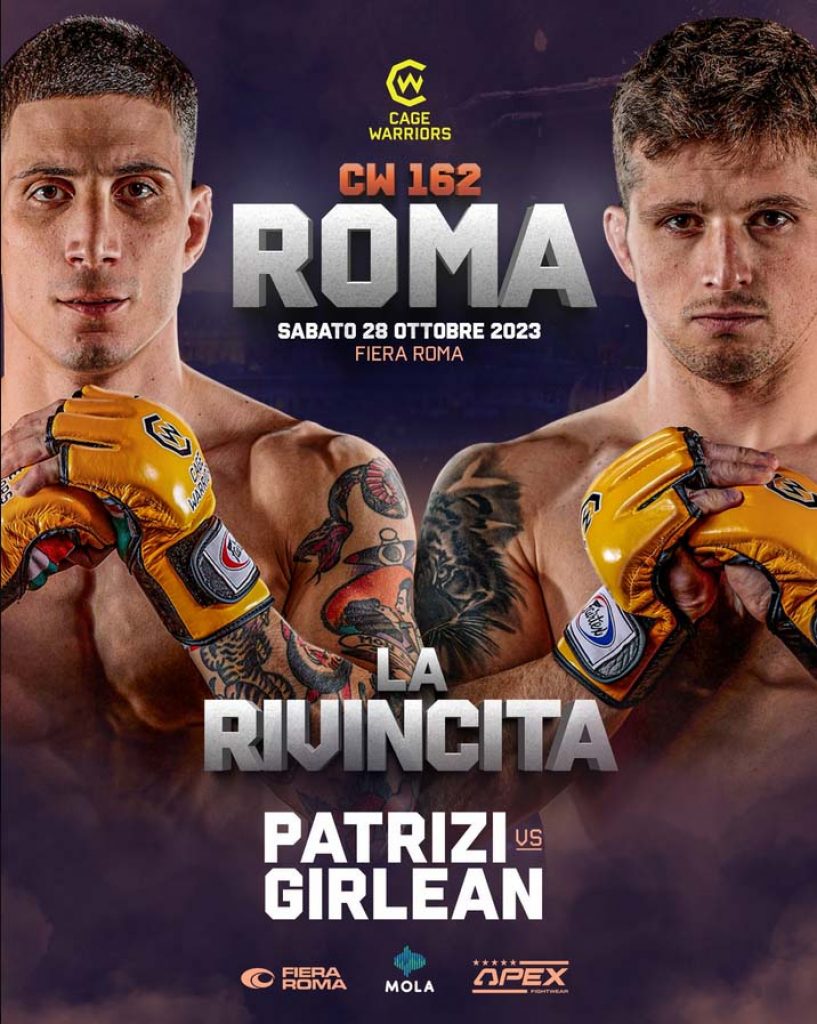 Image source: @cagewarriors Twitter
The rematch between Simone Patrizi and Dumitru Girlean headlines the contest. Girlean smoked his opponent out in the first fight via a first-round head kick, but Patrizi has improved his blocking and striking defense a lot since then. This could be a very interesting combat, but I still give advantage to Dumitru due to his ground skills. Yet, I have a different official prediction.
Prediction: the fight will not go the distance
The co-main event looks even more fun, as the former Bellator fighter Simone D'Anna will square off against the Brazilian ground specialist Alberth Diaz. The Brazilian gets the advantage if the bout gets dragged to the combat, but don't forget Anna showed huge vulnerability to right hands in his bout against Denis Jurakic, where he lost via first-round knockout at FNC. Yet, the Italian upgraded his offensive and defensive skills, so you might expect a war.
Prediction: the fight will not go the distance
Cage Warriors 162 Full Fight Card
Please check the full fight card below.
Main Card (UFC On Fight Pass, 4 PM ET, 9 PM UK time)
Lightweight: Simone Patrizi (6-1-0) vs. Dumitru Girlean (6-2-0)
Featherweight: Simone D'Anna (9-4-0) vs. Alberth Dias (6-3-0)
Flyweight: Michelangelo Lupoli (6-3-0) vs. Nicolas Leblond (8-4-0)
Strawweight: Micol di Segni (10-5-0) vs. Samantha Jean-Francois (8-6-0)
Bantamweight: Luca Iovine (18-10-0) vs. Andrey Tyshchenko (6-2-0)
Preliminary Card (UFC On Fight Pass, 1:30 PM ET, 6:30 PM UK time)
Middleweight: Leon Aliu (10-3-0) vs. Alan Carlos (13-11-0)
Featherweight: Daniel Ghercioiu (0-0-0) vs. Samir Sadikov (0-0-0)
Flyweight: Tanio Pagliariccio (8-3-0) vs. Sam Creasey (17-5-0)
Featherweight: Giuseppe Mastrogiacomo (3-0-0) vs. Valentino Riva (3-0-0)
Flyweight: Emanuele Tetti (1-0-0) vs. Alessio Barbara (3-2-0)
Featherweight: Alex Bertinazzi (4-2-0) vs. Baris Adiguzel (3-1-0)
Welterweight: Khadim Dia (3-0-0) vs. Faudel Bentayeb (3-4-0)
Welterweight: Costantin Dolghi (0-1-0) vs. Daniele Battaglia (0-0-0)
Featherweight: Matteo Martignoni (1-0-0) vs. Alessandro Lupieri (0-2-0)
Cage Warriors 162 Predictions
Please take a look at the full fight card breakdown below.
Many young guns are willing to prove themselves and reach the UFC. Cage Warriors' prospects often earn UFC contracts, so I hope there will be many finishes. This could be a really fun card, please give it a shot!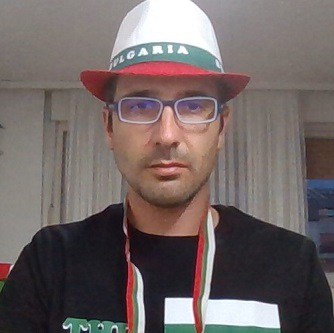 He is a master of Sports and Physical education and a a well-known Bulgarian MMA commentator ("The Bulgarian Cowboy") who also spends time as an analyst, interviewer, and podcaster. Get to know about him here.