JLL CT300 Elliptical Cross Trainer Review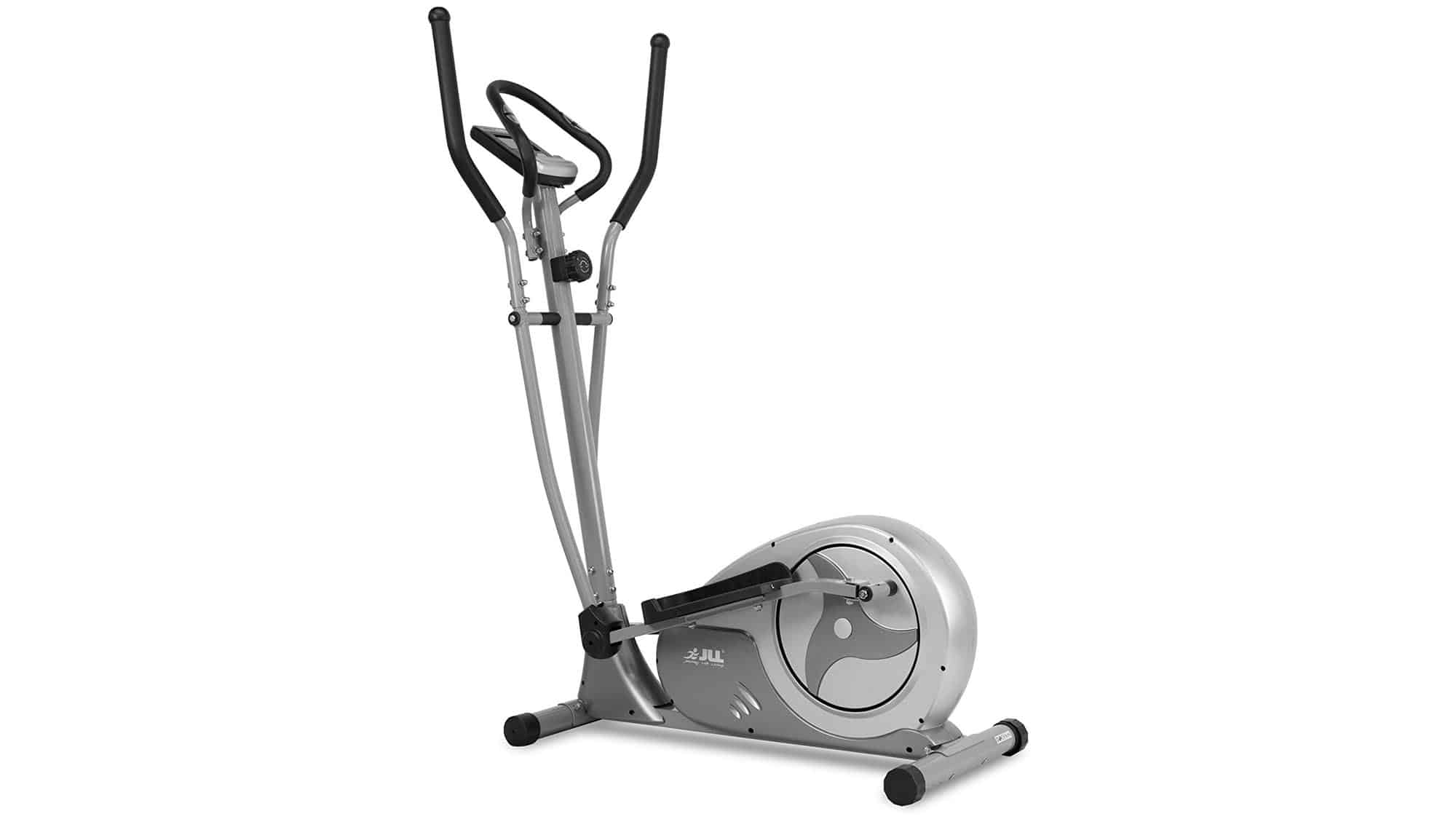 JLL CT300 Elliptical Cross Trainer Review
The JLL brand make some of the most popular fitness equipment and home exercise machines in the UK. In many categories they have pretty much cornered the market with their high quality yet affordable products. The JLL CT300 Elliptical Cross Trainer is a shining example of their quality and affordability. With some very good customer feedback this looks to be a very good buy and one of the best budget cross trainers.
So, lets take a look!
What The Manufacturer Has To Say
This elliptical cross trainer can be used to improve your physical fitness, tone your muscles and improve weight loss. The CT300 is extremely versatile and is suitable for users of all ages and fitness levels.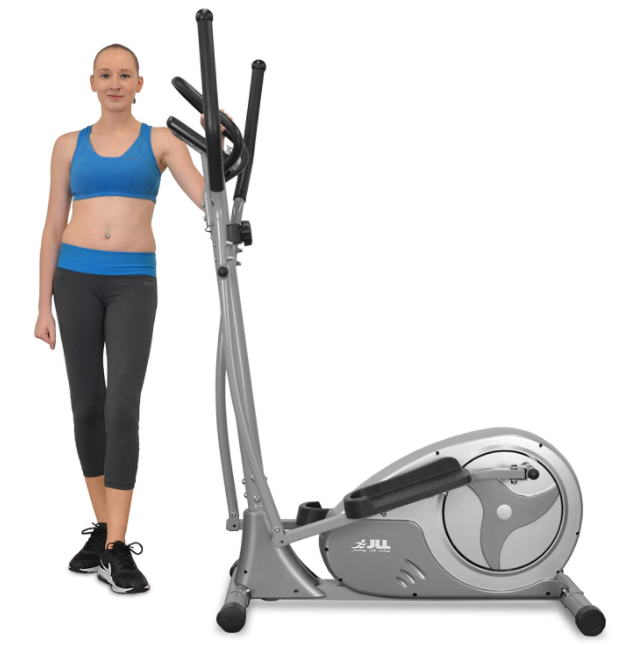 £319.99
in stock
2 new from £319.99
as of May 16, 2022 3:44 am
Last updated on May 16, 2022 3:44 am
---
Cross Trainer Reviews – JLL CT300 Elliptical Cross Trainer
---
The Need To Know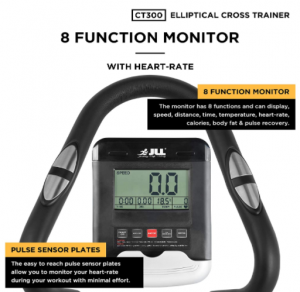 Resistance: magnetic
Flywheel: 5.5 kg
Levels of Resistance: 8 levels
Monitor Functions: RPM, speed, distance, time, temperature, heart-rate, calories, body fat, pulse recovery
Dimensions: 167cm (H) x 61cm (W) x 120cm (L)
Max User Weight: 100 kg
Warranty: 12 month warranty
---
What We Think
As with all things JLL make the emphasis is on good quality at an affordable price and that is exactly what buyers get with the JLL CT300 Elliptical Cross Trainer. With a wide range of resistance settings and a plethora of monitor functions this model provides exceptional value for money for a budget cross trainer. Also the tablet holder is a nifty little feature allowing users to keep themselves entertained.
Resistance
For a budget cross trainer the CT300 offers a good range of resistance levels. In total there are eight levels of resistance. At the highest setting the resistance gives a good workout and would be suitable for both beginners and more experienced users of elliptical cross trainers.
Featuring a magnetic resistance system and belt driven technology this elliptical machine is very quiet and smooth when in use.
LCD Display & Monitor Functions
When buying a cross trainer the LCD display and the amount of monitor functions it has is a very important purchasing consideration. The more readouts that are given the better a user can keep track of their progress and fitness goals. The JLL CT300 is well equipped with a total of nine monitor functions and these are RPM, speed, distance, time, temperature, heart-rate, calories, body fat & pulse recovery. As you can see there is a lot of workout information given with this model which is quite surprising as this is a budget model. One thing that is for certain when buying this model is that you will get great value for money with the monitor functions.
Handles
As with most cross trainers this model features dual action handlebars. These give the user the choice of holding the stationary handlebars while exercising or if preferred the moving side swing arms. The benefit to using the side swing arms is that they engage more muscles in the arm than the stationary handlebars. Furthermore the handles are covered in a durable foam for added comfort. In addition the stationary handles are where the heart-rate sensors are located for pulse measurement. Consequently if you want to measure your pulse the user needs to hold the stationary handlebars.
Foot Plates
The foot plates feature an non-slip tread and aside from that they are almost identical to the ones found on other cross trainers. The non-slip tread comes into play more so when pedaling backwards rather than forwards. At the front end of the foot plates there is a raised area to stop the feet from slipping off the front, however, for some reason there isn't one for the back-end. With this model having both forward and backwards pedaling you would expect both ends of the plates to have this feature.
Maximum User Weight
With a maximum user weight of 100 kg the JLL CT300 Cross Trainer is within the expected range for a cross trainer of this price. In addition a good number of customer reviews go on to say how sturdy this exercise machine is when in use.
Pros
Magnetic resistance
8 levels of resistance
9 monitor functions
Heart-rate sensors
Great value for money
Tablet Holder
Cons

 
One or two customer reviews state how the LCD display was faulty, however, they were swiftly issued with a replacement
Good Customer Review
This is fantastic, and I would say just as good as one you would use in a gym. My husband put it together it took him in total 4 hours, it works really well, no squeaks, rides smoothly and we are both enjoying using it. The displays are clear, and it really does feel like a good work out. Would definitely recommend
Bad Customer Review
Doesn't have a long enough stride compared to cross trainers in the gym which is understandable but won't really do what I need. Good for 10-20 minutes here and there.
To Sum Up
When it comes to budget elliptical cross trainers there are plenty to choose from. Unfortunately not all of them are as good as the JLL CT3OO luxury cross trainer. With some good features and specifications this model comes highly recommended as one of the best buys for under £200. In addition the good customer reviews on Amazon are extra confirmation of how good this cross trainer is for the price.
Last updated on May 16, 2022 3:44 am