UFC 277 To Break New Digital Ground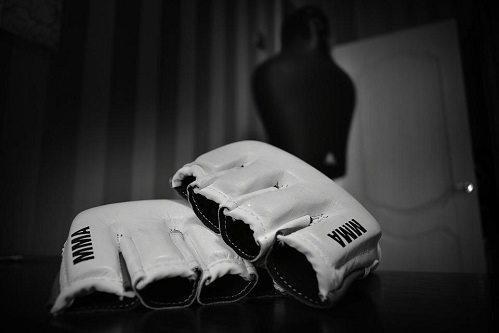 UFC 277 is just around the corner, and it is set to be an explosive event.
The headline fight sees Julianna Pena defend her Women's Bantamweight title
against Amanda Nunes, whom she beat at UFC 269. The original fight was deemed a
shocking upset by CBS, with it being Nunes' first defeat in seven years. The result
catapulted Pena from the mid-card to headline act, where she intends to stay.
She'll certainly make headlines on July 30, as she will be breaking new ground for the
UFC. The company often sees odd choices for corner men and women; DUST
coach Dale Brown featured in Joaquin Buckley's corner at UFC Vegas 48, whilst Mike
Perry's girlfriend featured in his corner. At UFC 277, Pena will have a unique, ground-
breaking corner man (or woman) – a bona fide fan.
She is starting her own fan token project with Antic, which offers her followers
special access and benefits. Her supporters buy a token and get digital content and
unique benefits, one of which will be never-before-seen in the UFC; they'll get to be
in the champion's corner for her fight with Nunes.
"This is a super fan's opportunity to be a part of my fan club, basically," Pena said.
"You're going to get to see exclusive video content, pictures, things that — there's a
ton of stuff that I don't share on my social media, and it's probably because I'm more
on the reserved, private end."
Pena has previously stated she has no intention of going down the OnlyFans route
and has spoken out against becoming a 'sex sells' fighter. Instead, she's promoting a
degree of inclusivity in the fight's build-up, stating the only thing the lucky fan won't
have to do is take a punch.
"One lucky member on this special drop will get the opportunity to walk out to the
Octagon with me," she continued. "This has never happened before. They're literally
going to get to experience being in the back room, walking out to the corner, being
in my corner, and basically being there and experiencing it in real-time. The only
thing that they're not gonna have to do is get punched in the face."
Fan tokens have become increasingly popular in many sports. The most well-known
versions are  Socios fan tokens , which have been seen across Europe. Top soccer
clubs have adopted a token and sold it to fans, and in return, they have offered
money-can't-buy experiences and digital benefits such as exclusive content. There's
also a chance to vote on club matters, such as the color of the team bus, and they've
been so popular they've recently popped up in South America, whilst the company
have a foot in the US market. Socios have even launched a UFC token, which is not
connected to Pena's offering.
She does have similar perks to offer to fans, as she went on to explain. "I gave it a
shot the other day, and I was like, 'What shirt should I wear? Notorious BIG or
Metallica?' and the fans said Notorious BIG, so the next day, I wore [it]. I guess this is
gonna be how it is, ya know?"
Of course, this means much more if she defeats Nunes a second time, as she'll have
her pick of fights with a hugely increased fan base, and her token will likely rise in
value. Whether she wins or loses, one thing is for certain; the fan in her corner will
break new ground in UFC and perhaps set a benchmark for the future of digital
assets in the sport.
For exciting MMA news and UFC updates, visit the MMA News section of our Fitness
Fighters website.