UFC On ABC 3 "Ortega Vs Rodriguez" + Weekly MMA News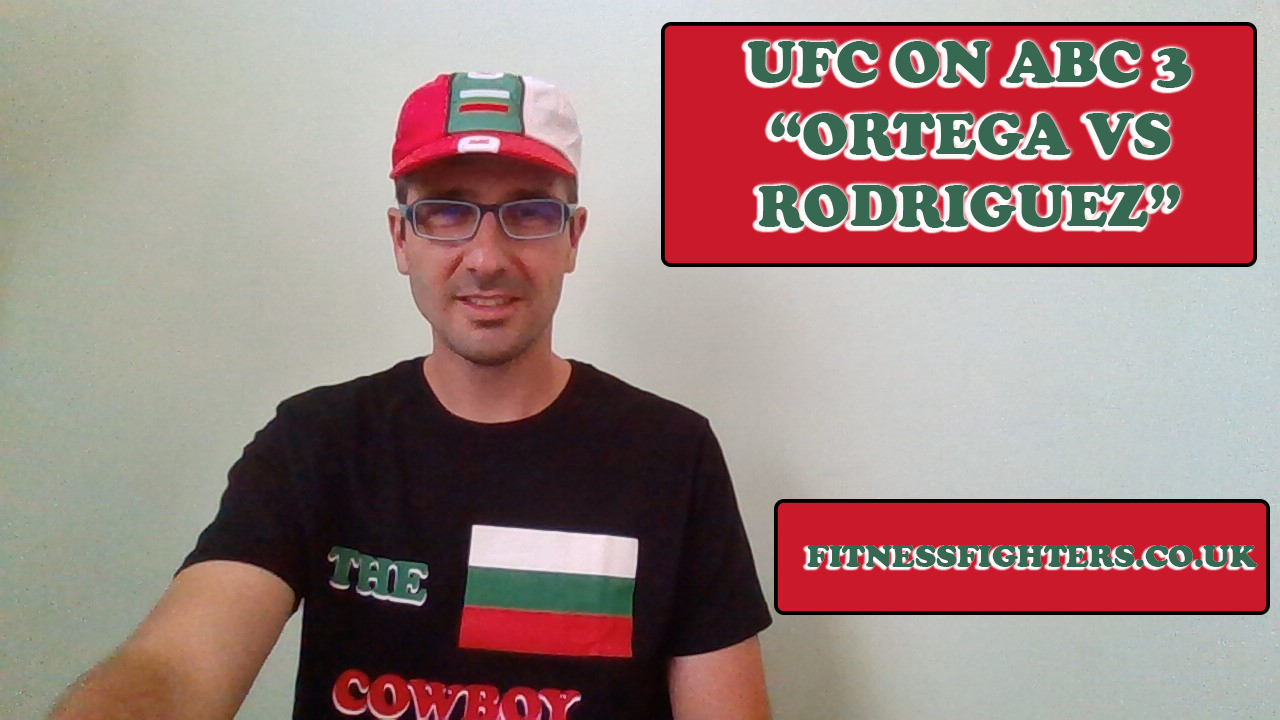 UFC On ESPN 39 brought many decision fights, but it was not a dull card for the diehard fans of the fastest-growing sport in the world.
The main event looked like a technical snoozefest until round 5 when Rafael Fiziev floored Rafael dos Anjos with a tricky left hook for the Performance of the Night award.
𝐂𝐀𝐒𝐇 𝐓𝐇𝐄 𝐔𝐅𝐂 𝐁𝐎𝐎𝐒𝐓 🔥

Rafael dos Anjos vs. Rafael Fiziev to end by KO/TKO (+200) ✅

(via @ufc) pic.twitter.com/j4LEn7wucl

— FanDuel Sportsbook (@FDSportsbook) July 10, 2022
The second POTN award went in the hands of Chase Sherman, who punched his way through Jared Vanderaa in a classic heavyweight slugfest.
Sherman UNLOADED on Vanderaa 💪 #UFCVegas58 pic.twitter.com/qQe9BeQLF9

— ESPN MMA (@espnmma) July 10, 2022
The Fight of the Night award was given to Michael Johnson and Jamie Mullarkey, who took part in a three-round back-and-forth war, where Mullarkey pulled out a razor-close split decision win.
This weekend, the promotion travels to Elmont, New York for the UFC on ABC 3 event, which is going to go down on Saturday, July 16, 2022. Finally, it kicks off at a normal time for European fans – 11 AM ET (4 PM UK time). The event airs on ESPN/ESPN+ (prelims) and ABC / ESPN+ (main card). It is headlined by the bout between BJJ black belt Brian Ortega and an unorthodox Taekwondo Muay Thai fighter Yair Rodriguez.

Image source: @UFCBrasil official Twitter
Yair Rodriguez is one of the most entertaining fighters ever in the history of this sport. His reverse upward elbow KO against Chan Sung Jung is still among the top 5 ever, plus the Mexican's unorthodox striking could give a hard time to any opponent. His ground game is good defensively too.
Brian Ortega is a decent boxer and a technical BJJ fighter, but unfortunately, Ortega failed to win the title because it seems he didn't do enough strength training. Alexander Volkanovski didn't even try to defend Ortega's mounted guillotine choke, yet, Ortega failed to finish him in round 3 and lost via unanimous decision.
Ortega can take a beating, Yair improved his cardio a lot. This could be a five-round banger.
Prediction: Ortega to win (-165), or the fight starts round 5 (-110)
The co-main event brings the bout of two female 125ers, Michelle Waterson and Amanda Lemos. Waterson's Karate background gives her an advantage in movement and angle changes, but her natural weight class is 115, so a cruise ten pounds north might be dangerous. Lemos can take a beating thanks to her Muay Thai skills, plus she knows to defend well on the ground.
Prediction: Lemos to win (-345), or Lemos inside the distance (+190)
Here is the whole fight card, but due to potential last-minute changes, please make sure to check this link too. https://www.tapology.com/fightcenter/events/88485-ufc-fight-night
Main Card (2 PM ET, 7 PM UK time, ESPN+/ABC)
Featherweight: Brian Ortega (15-2-0) vs. Yair Rodriguez (13-3-0)
Flyweight: Michelle Waterson (18-9-0) vs. Amanda Lemos (11-2-1)
Welterweight: Jingliang Li (18-7-0) vs. Muslim Salikhov (18-2-0)
Flyweight: Matt Schnell (15-7-0) vs. Sumudaerji (16-4-0)
Featherweight: Shane Burgos (14-3-0) vs. Charles Jourdain (13-4-1)
Flyweight: Lauren Murphy (15-5-0) vs. Miesha Tate (19-8-0)
Prelims (11 AM ET, 4 PM UK time, ESPN/ESPN+)
Middleweight: Punahele Soriano (8-2-0) vs. Dalcha Lungiambula (11-4-0)
Bantamweight: Ricky Simón (19-3-0) vs. Jack Shore (16-0-0)
Featherweight: Bill Algeo (15-6-0) vs. Herbert Burns (11-3-0)
Light Heavyweight: Dustin Jacoby (17-5-1) vs. Da Un Jung (15-2-1)
Middleweight: Dwight Grant (11-5-0) vs. Dustin Stoltzfus (13-4-0)
Strawweight: Jessica Penne (14-5-0) vs. Emily Ducote (11-6-0)
Here are my picks and predictions for the upcoming card in one playlist:
If you're a real MMA fan, we bet you'll love this card. Many potential stoppages coming up, tune your TV at 11 PM ET on Saturday and enjoy the bouts!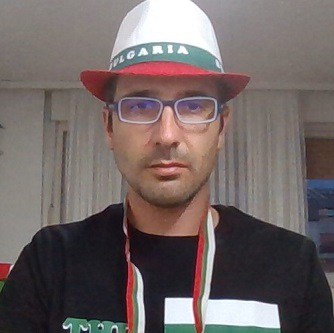 He is a master of Sports and Physical education and a a well-known Bulgarian MMA commentator ("The Bulgarian Cowboy") who also spends time as an analyst, interviewer, and podcaster. Get to know about him here.