Top 5 Best Pedometers For Counting Steps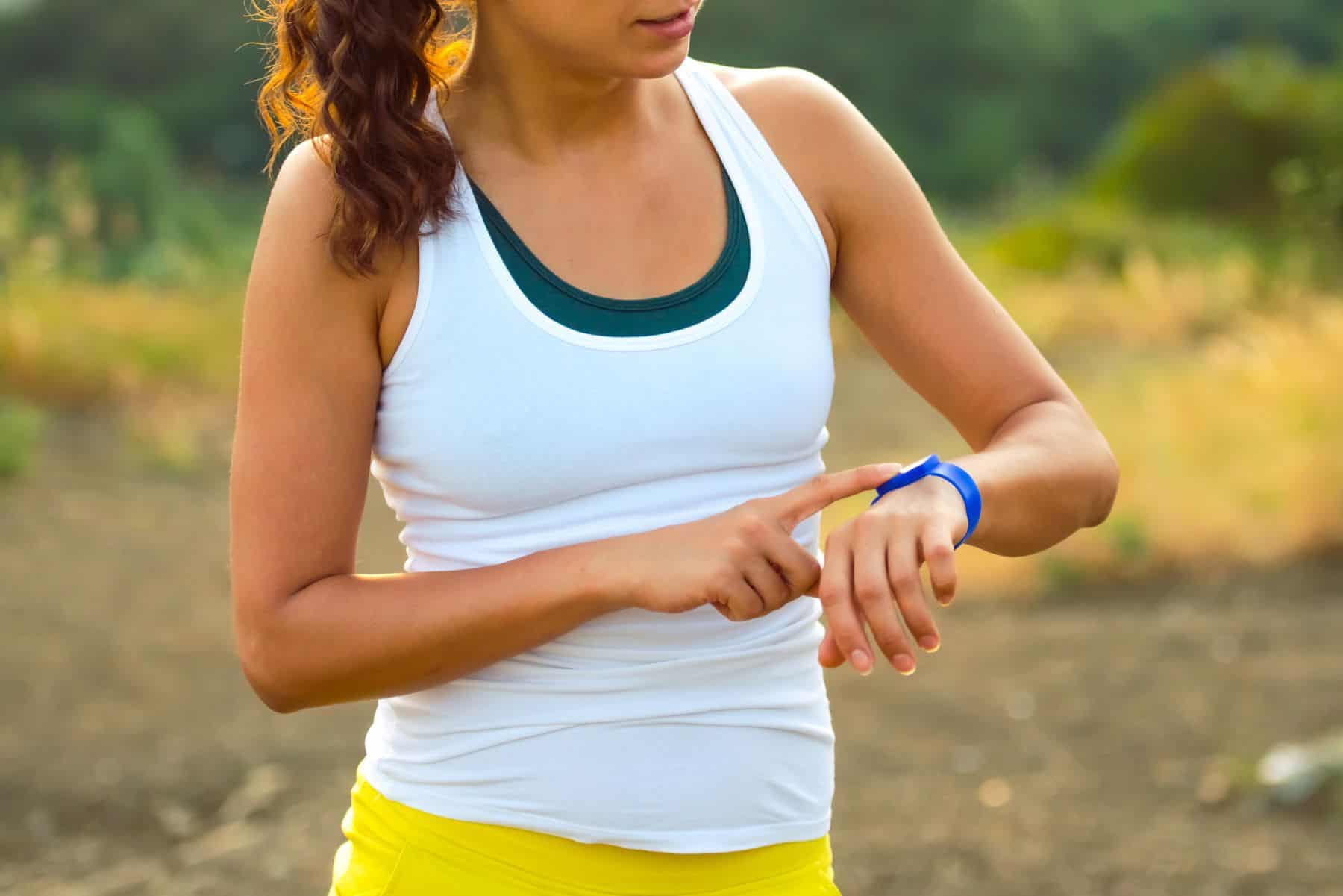 Best Pedometer UK 
Pedometers are an excellent and very cheap fitness motivational tool. Been able to keep track and count the amount of steps taken every day allows you to notice any improvements that have been made on your journey to fitness. Consequently this will spur you on to improve even further. There are many pedometers on the market to choose from, but which are the best. If you are looking for the best pedometer UK residents can buy then read on. In this article we will be bringing you the top 3 pedometers as well as an introduction to fitness trackers with more features.
Top 3 Best Pedometers For Counting Steps
If it's just a simple pedometer for counting steps that you are after, well there are plenty to choose from. Prices range from £10 for a cheap one and up to £25 for a top of the range model. All of the models featured in this article also monitor distance, calories and total exercise time. These are the main readouts that a basic pedometer gives.
CSX 3D Walking Pedometer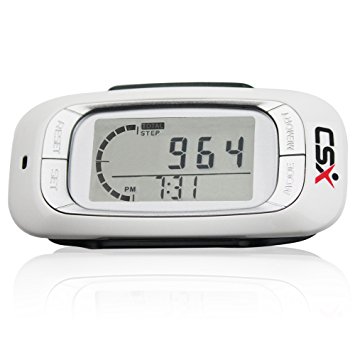 The CSX 3D walking pedometer is one of the best-selling models and for good reason. In addition to been very affordable there are also a host of useful features included.
First of all this pedometer allows the user to set a daily step target. When that target has been met it beeps just to let you know. There is a 7 day memory built-in to this model which isn't the most as some have 30 days, but still enough to track progress.
This model also shows distance and has a calorie counter. Unlike many cheap pedometers this one doesn't use a pendulum to count steps (these can be inaccurate). This model features 3D Advanced Tri Axis walk sensor technology. This method of counting steps taken is far more accurate and far more likely to give an accurate readout.
Overall a very affordable pedometer with some useful features. At the price it can't be  knocked.
£12.97
£19.99
1 new from £12.97

Amazon.co.uk
Free shipping
Last updated on April 18, 2019 3:37 pm
---
TriSport Walking 3D Pedometer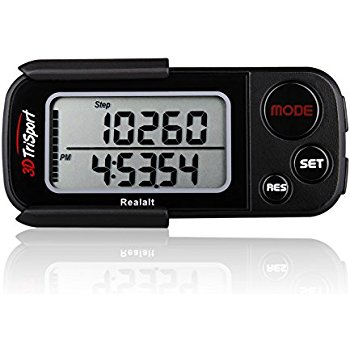 The 3D Tri-Sport costs a little more than the previous model but it gives you a lot more in terms of memory storage. In addition it also comes in four colours which are white, magenta, grey and black. With four and a half stars rating on Amazon and very good customer feedback this is a mid-range pedometer.
So let's take a look at its features.
This model has a 30 day memory allowing the user to track progress over the course of a month.
In addition to the steps counted it also shows the distance in kilometres or miles, calories, fat burned and total exercise time. The 3DTriSport Digital Pedometer features Tri-Accelerometer (Tri-Axis) technology which accurately measures steps whether positioned flat, vertically or horizontally and can be worn around your neck, on the hip/belt, in a pocket or even thrown in a purse or bag.
With a host of readouts and an 18 month guarantee this is a very popular pedometer and well worth taking a look at.
Last updated on April 18, 2019 3:37 pm
---
Omron Walking Style Pro 2.0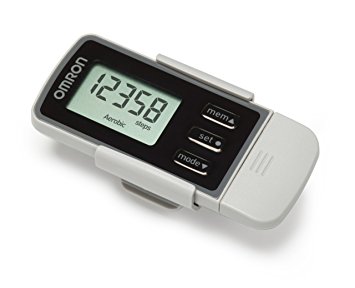 The Omron Pro 2.0 pedometer is the ultimate pedometer. Like all pedometers featured it is fairly basic, however when compared to all the other basic pedometers, this one gives the user a host of information on their walking activities.
Most pedometers only let the user track their step count over a 30 day period. Due to the Omron web software this step counter allows the user to upload all their data and keep track of progress for as long as they wish.
Aside from all the above the Omron Pro 2.0 also has all the usual features that most basic models have. These are distance and calories burned etc.
If it's the best step counter UK residents can buy that you are seeking then the Omron is the winner buy a mile, or about 2000 steps 🙂
£22.85
£41.99
8 new from £22.85
Last updated on April 18, 2019 3:37 pm
---
Basic Fitness Tracker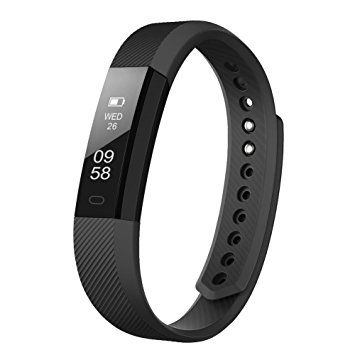 A basic fitness tracker like the one pictured is still essentially a pedometer. The difference between this type of pedometer and a basic model is that these can be worn on the wrist like a sports watch. In addition there are a few more features which consequently means they cost a little bit more to buy.
The model pictured is the Letscom Fitness Tracker. This is one of the most popular selling fitness trackers on Amazon and comes with very good customer reviews. In addition to all of the usual features that a pedometer has such as step count, distance, calories and exercise time this type of fitness tracker can also monitor sleep duration, there are more expensive models with a heart rate monitor.
Furthermore basic fitness trackers such as the Letscom model can also recieve text messages and notifications off social media accounts such as Facebook.
For a little more than what a simple pedometer costs a basic fitness tracker is the perfect go between for pedometers and full-fledged fitness trackers such as a Fitbit.
The Letscom Fitness Tracker comes in five different colours and with four and a half stars on Amazon from 500 reviews it can't be bad.
Last updated on April 18, 2019 3:37 pm
---
Fitbit Flex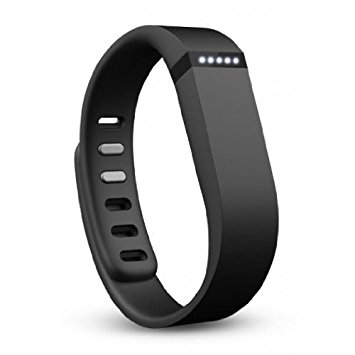 Activity trackers like the Fitbit Flex take the basic pedometer to the next step (pun intended). In terms of price there is quite a jump (and again lol). However, with this extra cost comes better quality and more accurate data readouts.
Activity trackers like the one pictured monitor all of the basic functions that a simple pedometer has. This includes a step counter, distance, calories and exercise time. in addition they come with the ability to track your progress and show how results stack up after a certain time period.
Other positives include been water-resistant and users having the ability to access data through use of a computer, tablet or smart phone.
The Fitbit Flex is a great introductory fitness tracker been affordable in price and having all the features needed to track progress, because every step counts.
Last updated on April 18, 2019 3:37 pm
---
Final Words On Pedometers
As you can see pedometers are a great way to track fitness progression. For a very affordable price they are a good way to motivate and spur you on to reaching your fitness goals. All of the models featured are among the best pedometer UK customers can buy. Furthermore they come with very positive feedback on Amazon.
Last updated on April 18, 2019 3:37 pm