Bodymax E60 Elliptical Cross Trainer Review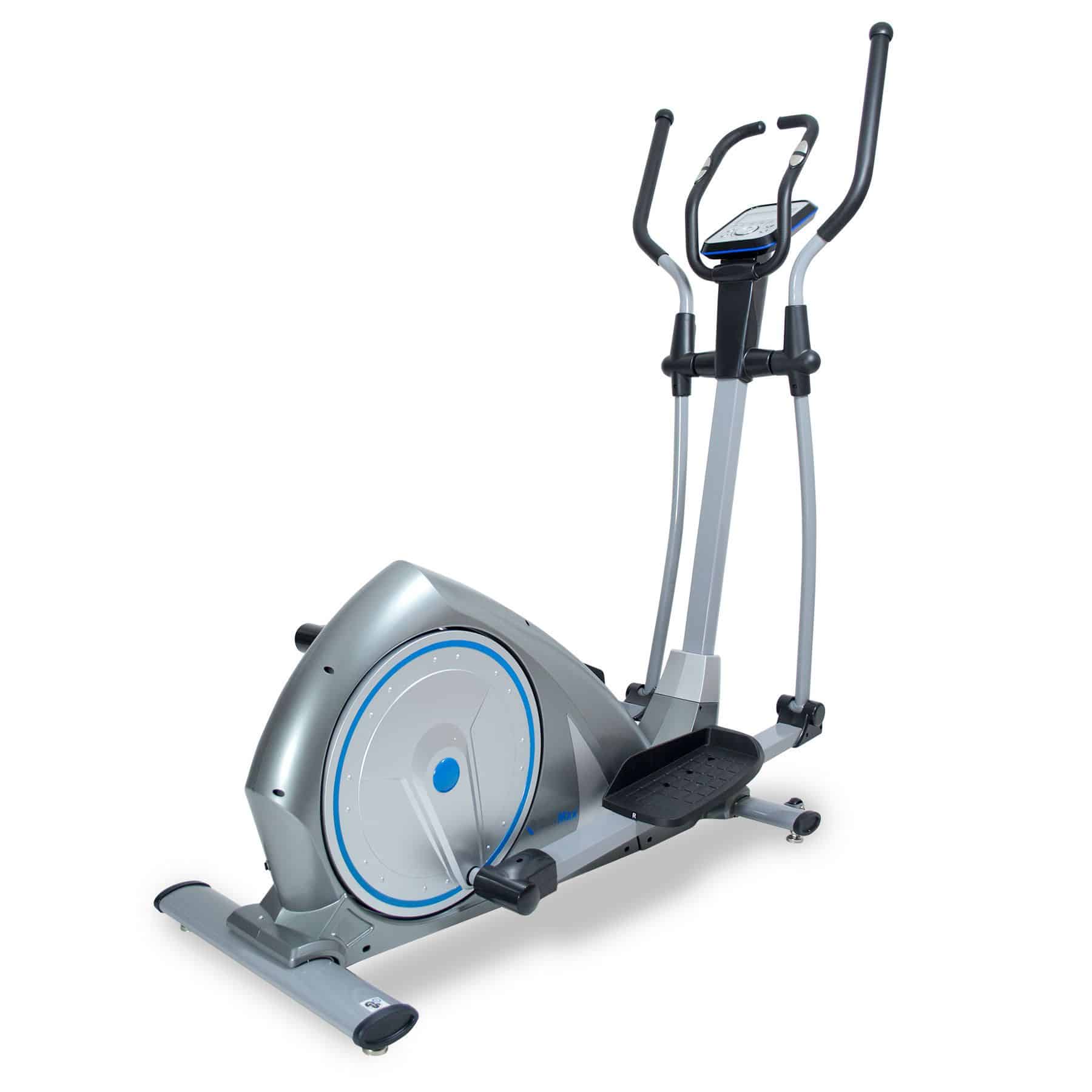 Bodymax E60 Elliptical Cross Trainer Review
Bodymax are a brand that are well-known for their home fitness equipment. The Bodymax E60 Elliptical Cross Trainer is one of their budget to mid-priced models and it comes with some very good feedback from previous buyers. With a four star rating on Amazon the majority of people seem to be very happy with their purchase. In our review of the Bodymax E60 we will be taking a look at all of its features and specifications to see how it compares against other models of a similar price and if it provides good value for money.
So, lets take a look!
What The Manufacturer Has To Say
The fantastic Bodymax E60 Elliptical Trainer comes complete with 15 Programmes with built in hand grip and wireless heart rate monitor a heavy 10kg 2 way flywheel, fixed multi position and moving handle bars for an upper and lower body workout via cross training motion. It also features large oversized pedals for choice of foot position, Built in transport wheels and an impressive 120kg maximum user weight.
All of these features make the Bodymax E60 unbeatable value for money!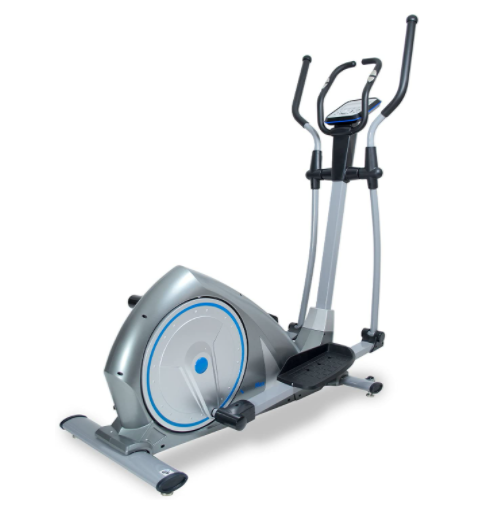 out of stock
as of May 14, 2022 9:59 am
Last updated on May 14, 2022 9:59 am
---
Cross Trainer Reviews – Bodymax E60 Elliptical Cross Trainer
---
The Need To Know
Resistance: magnetic
Flywheel: 10 kg
Levels of Resistance: 15
Exercise programmes: 15
Monitor Functions: calories, distance, speed, time, watts and pulse rate
Dimensions: 167cm (H) x 61cm (W) x 120cm (L)
Max User Weight: 120 kg
Warranty: 12 month warranty
---
What We Think
In terms of looks the Bodymax E60 Elliptical Home Exercise Cross Trainer looks sleek and very stylish. Furthermore it comes with some good features and impressive specifications. With a 10 Kg flywheel and 15 exercise programs, it has more than enough to offer a good workout. If customer reviews are anything to go by, then this elliptical machine seems to be a very good buy. In addition to having a very sturdy and robust design it is also highly functional. With enough in terms of monitor functions and overall resistance to help you on your journey to fitness, the E60 is definitely worth taking a look at especially if you are looking for good value for money cross trainer.
Check out the picture gallery, previous customer reviews and latest amazon.co.uk discount for yourself on the dedicated product page now.
Resistance
With 15 different exercise programs and each one having a different level of resistance the Bodymax E60 does give a good workout. On the highest resistance setting there is a fairly hard workout to be had, however, i would recommend more that more experienced users of elliptical cross trainer machines will need something a bit more testing. To conclude i would recommend this model for beginners and intermediate users.
LCD Display & Monitor Functions
The Bodymax E60 features a very modern looking colour LCD display that puts a lot of other cross trainers to shame. From the LCD console users can control the level of resistance by simply twisting the dial. In addition you can also view your workout data through the monitor readouts. These include the speed, time, distance, calories and pulse. Compact and simple to use, it shouldn't take too long to get to grips with all the functions.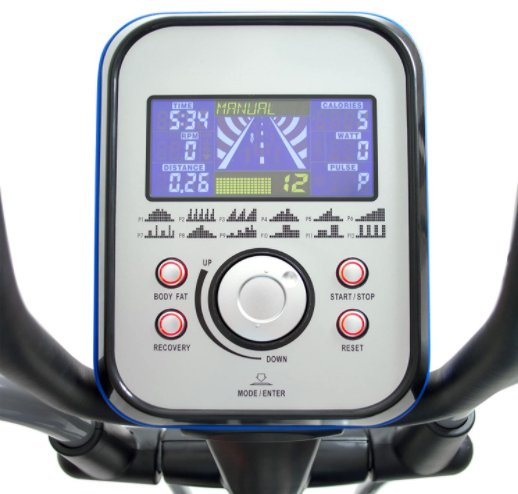 Handles
As expected there are fixed multi-position and moving handle bars for an upper and lower body workout via the cross training motion with this model. The fixed handles come with built-in pulse sensors for pulse measurement.
Foot Plates
Featuring large anti-slip footplates for safety, there really isn't much more to say in this department. It's only when you pay a bit more for a cross trainer that you get anything different with this feature. When entering the mid-price range there are models available with an adjustable stride length.
Maximum User Weight
With a maximum user weight of 120 Kg the Bodymax E60 Cross Trainer is well-built and very robust. Due to this it doesn't suffer from any of the wobbling and creaking that you get with budget elliptical cross trainers. With it been just out of the budget price range potential buyers can be certain it is a sturdy model suitable for frequent use.
Pros
Magnetic resistance
15 exercise programs
4 monitor functions
Heart-rate sensors
Great value for money
Cons

 
Good Customer Review
I am really pleased with my purchase. Very well packaged, clear instructions, sturdy and extremely quiet in use. I put this together on my own and it took 80 minutes without rushing. I am pleased I took my time looking at reviews before purchase and I cannot fault this machine and I am sure it will get many years of use.
Bad Customer Review
Came very quickly a good size machine I'm 6'3 and it fits me perfect only downside is it squeaks and has done from day one and after spending three and a half hours building it I'm a bit reluctant to take it all apart to find the source of the squeak.
To Sum Up
For a lower mid-priced model the Bodymax E60 Elliptical Cross Trainer comes with some very positive features. In addition the very good customer feedback is also a positive sign. If you are looking to avoid the pitfalls of budget models, then this model is a step in the right direction. Furthermore, at the time of writing there is currently a big discount on this model making it great value for money.
Check out more of our cross trainer reviews below.
JLL CT300 Elliptical Cross Trainer
Last updated on May 14, 2022 9:59 am