Cage Warriors 135/136 + Weekly MMA Report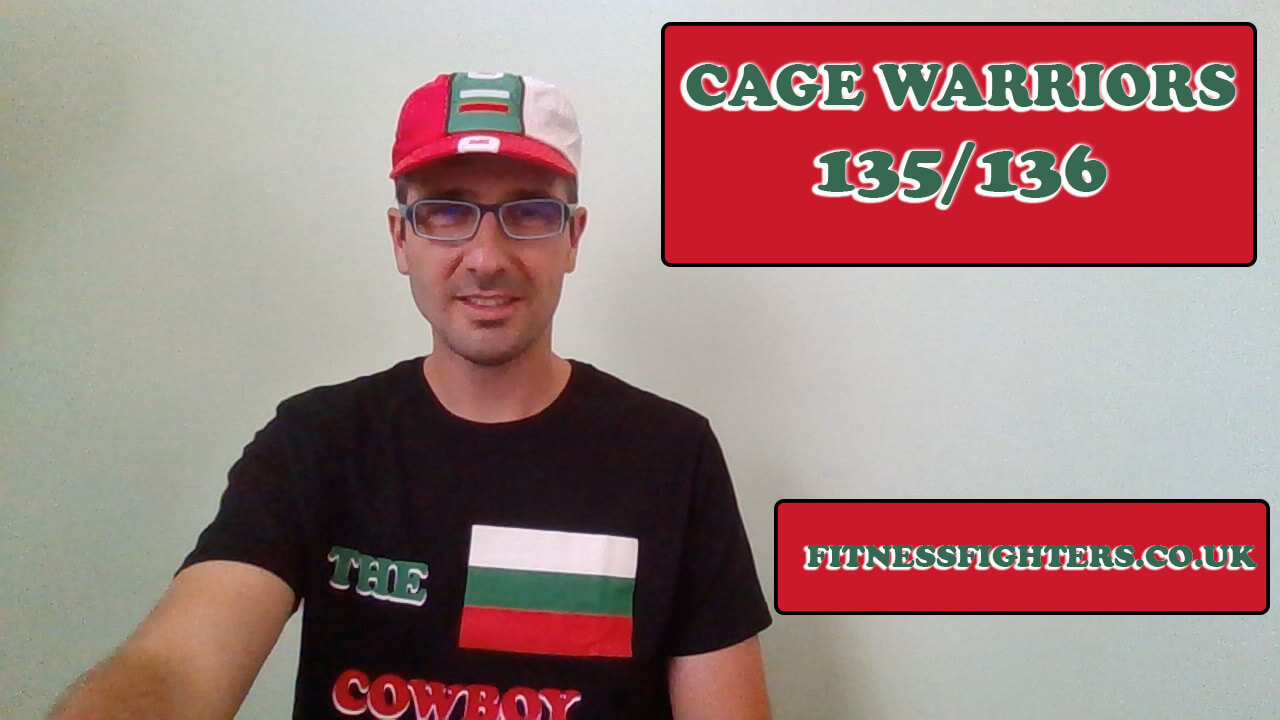 There were so many upsets and close fights at last week's UFC on ESPN 3. The greatest surprise was seen when number 6 flyweight contender Kai-Kara France (New Zealand) outlasted Dagestani wrestler and 125-pound number 2 in a great tactical battle.
It seems Dana White enjoyed the back-and-forth battle between the two vets of the game, Bryan Barbarena, and Matt Brown. Both fighters banked an extra 50k for the Fight of the Night bonus.
Curtis Blaydes floored Kyle Daukaus with a big right hand and finished the bout on the ground with a flurry of punches in the second for the Fight of the Night bonus. The other award for the top-notch stoppage was given to Chris Guttierez, who clobbered Mongolian pressure fighter Danaa Batgerel with a perfectly-timed spinning backfist knockout.
happy for you man @RazorBlaydes265 pic.twitter.com/YqD2A5xeKM

— Pure Knockouts (@PureKnockouts) March 27, 2022
Spinning backfist lands for @CGutierrezMMA and leads to the finish 💥 #UFCColumbus

(via @espnmma) pic.twitter.com/57jzqVkNoY

— MMAFighting.com (@MMAFighting) March 26, 2022
No UFC event this week? No worries lads! Cage Warriors returns to Manchester, BEC Arena, England, with two lovely events – CW 135 and CW 136. You can follow both of them exclusively at UFC on Fight Pass.

Image source: @CageWarriors official Twitter
Cage Warriors 135 opens the Manchester doubleheader on Friday, April 1st, 2022. Twelve bouts are going to take place, and it is assumed that the 170-pound bout between Dani Skibinski and Justin Burlinson is going to headline the event.
Justin Burlinson (6-1) is an excellent all-around finisher. His only loss happened to Yohan Lainesse at Dana White Contender Series. Burlinson's strength and conditioning coaches stick to kettlebell and resistance band workouts. Now you know why his clinch and cage control is so amazing. J Daniel Skibinski (18-6) is a Polish striker with a solid ground game. This will be the greatest challenge of his career.
Prediction: Burlinson to win
Here is the whole fight card, but the bout order is not final, so please check this link for more accurate info.
https://www.tapology.com/fightcenter/events/86254-cage-warriors-135
Daniel Skibiński vs. Justin Burlinson – welterweight bout
Edward Walls vs. Liam Gittins – bantamweight bout
Federico Pasquali vs. Paull McBain – 150lbs catchweight bout
James Sheehan vs. Karol Michalak – welterweight bout
Adam Shelley vs. Steven Hooper – lightweight bout
Hugo Guillon vs. Matty Byfield – light-heavyweight bout
Bakhtyaar Oryakhail vs. Caolan Loughran – bantamweight bout
Ryan Shelley vs. Magdi Gereev – featherweight bout
Ander Sanchez vs. Connor Wilson – flyweight bout
Giuseppe Ruggeri vs. Dean Trueman – featherweight bout
Dan Hepworth vs. Omiel Brown – welterweight bout
Milad Ahady vs. Antonio Sheldon – featherweight bout
Cage Warriors 136 is headlined by the 185-pound title bout of two undefeated high-level prospects – an Ivorian wrestler and reigning defending champ Djati Melan (8-0) and well-rounded one-punch knockout artist Christian Leroy Duncan (5-0).
Melan showed a lot of defensive weaknesses in his previous title match versus Matthew Bonner. He might start slowing down if the battle enters the championship rounds. Yet, his high-level wrestling and superb levels of strength could be a huge problem for Duncan. Melan spends hours in the gym.
Christian is known for excellent cardio and great counter punches, so the outcome of the fight will depend a lot on his tactical game plan.
Prediction: Christian Leroy Duncan to win
Here are all the bouts, but last-minute changes are possible. https://www.tapology.com/fightcenter/events/86255-cage-warriors-136
Djati Melan (c) vs Christian Leroy Duncan – middleweight title bout
Aaron Aby vs. Gerardo Fanny – flyweight bout
Daan Duijs vs. Josh Reed – bantamweight bout
Dylan Hazan vs. Raymison Bruno – flyweight bout
Luke Riley vs. Jack Eglin – bantamweight bout
El Hadji Ndiaye vs. Adam Cullen – lightweight bout
Jan Quaeyhaegens vs. Kieran Lister – lightweight bout
Jeanderson Castro vs. Aleksi Mäntykivi – welterweight bout
Alexis Fontes vs. Mick Stanton – middleweight bout
Piotr Chmielecki vs. Michael Tchamou – middleweight bout
Tom Mearns vs. Manny Akpan – featherweight bout
Reece McEwan vs. Sam Spencer – bantamweight bout
Ben Rees vs. Liam Molloy – featherweight bout
UFC 273 is coming up in two weekends with two title bouts – Volkanovski vs "The Korean Zombie" (145-pound bout) and Yan vs Sterling 2 (135-pound match). Have fun with Cage Warriors this weekend, stars will be back on April 9th!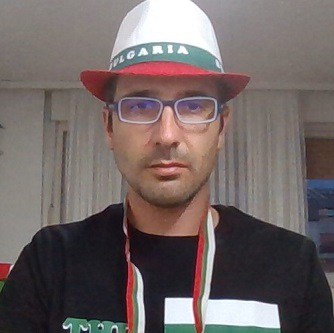 He is a master of Sports and Physical education and a a well-known Bulgarian MMA commentator ("The Bulgarian Cowboy") who also spends time as an analyst, interviewer, and podcaster. Get to know about him here.