UFC 274 "Oliveira Vs Gaethje" + Weekly MMA Report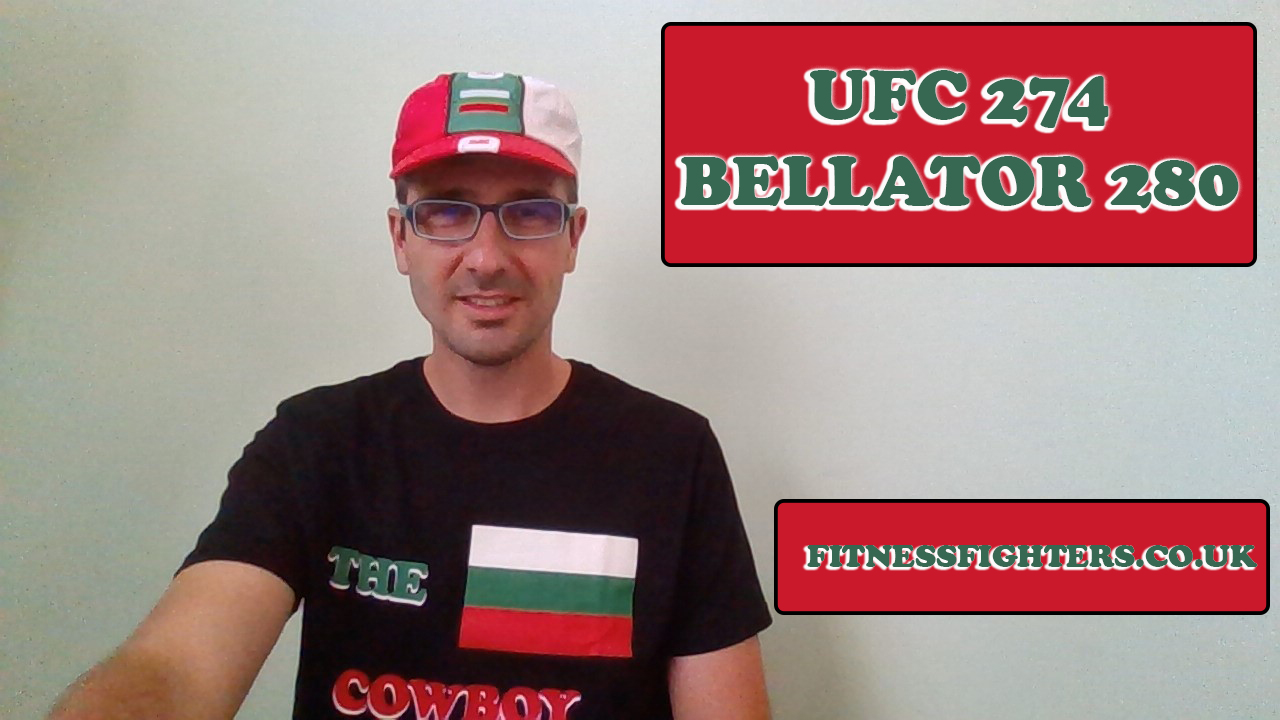 UFC Vegas 53 wasn't a promising card. It was headlined by the 135-pound combat between Marlon Vera and Rob Font, where the Ecuadorian competitor knocked down the Puerto-Rican punching specialist many times in a technical, bloody, and battered 5-round affair en his route to a unanimous decision win. Both fighters were awarded the extra 50k for the Fight of the Night bonus.
Round 1 ✅

[ #UFCVegas53 | We're LIVE on @ESPN ] pic.twitter.com/hX5g6uG4dJ

— UFC (@ufc) May 1, 2022
SAVED BY THE BELL 🔔 #UFCVegas53 pic.twitter.com/qpx31Wucmn

— UFC (@ufc) May 1, 2022
Vera stunned Font with a vicious knee 👀 #UFCVegas53 pic.twitter.com/TFANDwJz0s

— ESPN MMA (@espnmma) May 1, 2022
ROB SURVIVES & WE'RE GOING TO THE FOURTH 🤯 #UFCVegas53 pic.twitter.com/aNAXVL4vv9

— UFC (@ufc) May 1, 2022
The Performance of the Night bonuses went into the hands of the Brazilian competitors. Joanderson Brito promised a tough battle to Andre Fili, but it was a fake promise. Brito clobbered Fili with a lightning-fast 41-second KO in the first for the greatest upset of the card.
WHAT A RIGHT HAND 😱 #UFCVegas53 @ESPNMMA pic.twitter.com/O7YnbglROo

— ESPN (@espn) May 1, 2022
UFC 125-pound champ's brother Francisco Figueiredo finished Daniel da Silva via slick kneebar after only 78 seconds.
KNEEBAR OUT OF NOWHERE 😳 #UFCVegas53 pic.twitter.com/Qb6ubGPLct

— ESPN MMA (@espnmma) April 30, 2022
There were no stars at UFC Vegas 53, but it will be an event to remember. You can learn many new transitions and counters if you re-watch it.
The next week brings the UFC 274 PPV (pay-per-view) event. The promotion travels to Footprint Center, Phoenix, Arizona. The show will take place on Saturday, May 7th, 2022. You can watch it on ESPN+, while the main card airs exclusively on ESPN+ PPV.

Image source: @ufc Twitter
It is headlined by a fabulous lightweight title bout between a low kick specialist Justin Gaethje and chinny powerful submission expert Charles Oliveira. It seems Gaethje enjoys high-level leg exercises, as he's known for some of the most dangerous leg kicks in the history of the promotion. Oliveira is more a cardio fighter with great toughness and awesome all-around skills. Unless Gaethje knocks him out cold early on, Oliveira should get this inside the distance.
Prediction: Oliveira to win (-165), or Oliveira inside the distance
The co-main event of the evening might turn into a very technical battle, as the dangerous kicker and Taekwondo black belt Rose Namajunas meets wrestling phenom Carla Esparza in a 115-pound title bout. Namajunas offers a better stand-up game, but Carla's wrestling could be too much for her.
Prediction: Esparza to win (+165), or Esparza via decision (+200)
Another entertaining fight is Tony Ferguson vs Michael Chandler. Ferguson is known for pretty much unusual strength and conditioning exercise, warrior mentality, and fighting until the last-dying breath. But Chandler is just too strong, and he's in his prime at the moment. Unfortunately, Tony doesn't have big chance.
Prediction: Chandler to win (-400)
Here is the list of fights, but last-minute changes might happen, so please follow this link too. https://www.tapology.com/fightcenter/events/85253-ufc-274
Main Card (ESPN+ PPV, 10 PM ET, 3 AM UK time)
UFC Lightweight Championship Charles Oliveira (32-8-0) vs. Justin Gaethje (23-3-0)
UFC Strawweight Championship Rose Namajunas (11-4-0) vs. Carla Esparza (18-6-0)
Lightweight: Michael Chandler (22-7-0) vs. Tony Ferguson (25-6-0)
Light Heavyweight: Ovince St. Preux (25-16-0) vs. Maurício Rua (27-12-1)
Lightweight: Donald Cerrone (36-16-0) vs. Joe Lauzon (28-15-0)
Prelims (ESPN+, 6 PM ET, 11 PM UK time)
Welterweight: Randy Brown (14-4-0) vs. Khaos Williams (13-2-0)
Featherweight: Macy Chiasson (7-2-0) vs. Norma Dumont (7-1-0)
Flyweight: Brandon Royval (13-6-0) vs. Matt Schnell (15-6-0)
Heavyweight: Blagoy Ivanov (18-4-0) vs. Marcos Rogério de Lima (19-7-1)
Welterweight: Francisco Trinaldo (27-8-0) vs. Danny Roberts (18-5-0)
Flyweight: Tracy Cortez (9-1-0) vs. Melissa Gatto (8-0-2)
Kleydson Rodrigues (7-1-0) vs. C.J. Vergara (9-3-1)
Lupita Godinez (7-2-0) vs. Ariane Carnelossi (14-2-0)
Journey Newson (9-3-0) vs. Fernie Garcia (10-1-0)
Andre Fialho (15-4-0) vs. Cameron VanCamp (15-5-1)
Check my predictions for the whole UFC 274 card:
That's not all, lads! Bellator 280 will take place in Paris, France, on Friday, May 6th, 2022, and it will air on Showtime.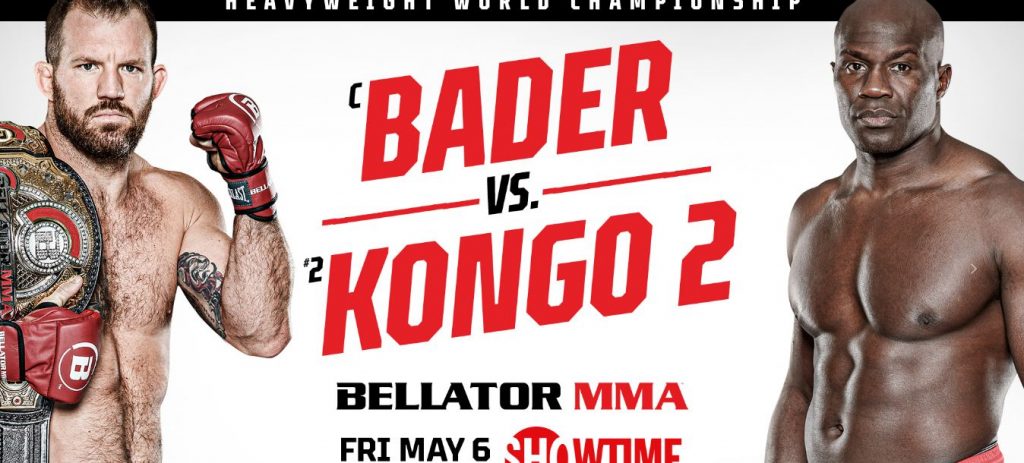 Image source: Bellator official website
The main event of the evening brings the clash of two legends in 265-pound title combat – the French kickboxer Cheick Kongo and the wrestling machine with a powerful leading left hook, Ryan "The Darth" Bader. This fight will hardly last for five rounds, as Bader is extremely strong thanks to spending hours in the gym, while Kongo's counters might put to sleep even the best fighters of the division. Their first bout ended via no contest, so it's time to settle the score.
Prediction: the fight will not go the distance, or Bader wins
In the co-main event, Alex Polizzi will try to defeat the former powerful UFC name, Yoel Romero. Romero is a very strong dude, but his cardio is pretty much poor, so Polizzi could force Yoel to miss and waste energy. Knockouts are possible too, but the bout will probably go to judges' scorecards.
Prediction: the fight goes the distance
Here are my Bellator 280 main card predictions:
The upcoming week is gonna be fireworks, can't wait for it!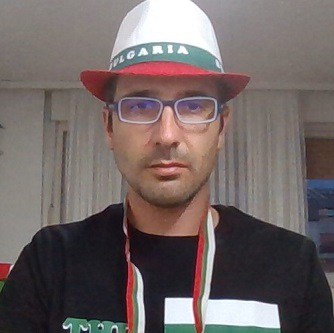 He is a master of Sports and Physical education and a a well-known Bulgarian MMA commentator ("The Bulgarian Cowboy") who also spends time as an analyst, interviewer, and podcaster. Get to know about him here.