UFC Vegas 53 + MMA Weekly Report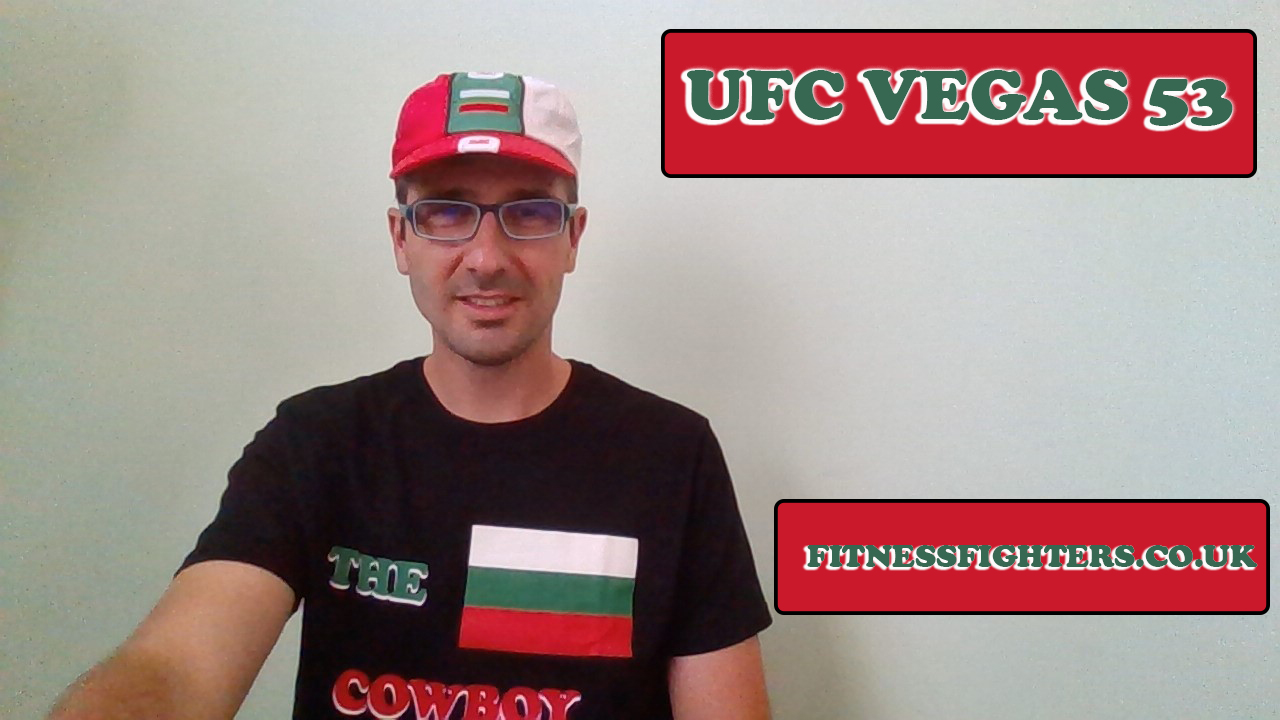 UFC Vegas 52 was a firecracker with so many first-round stoppages. We've seen so many rare stoppages, especially in the main card. It was one of the most entertaining fight nights, even for the hardcore MMA fans!
The 50k Fight of the Night bonus was given to heavy-handed welterweights Sergey Khandozhko and Dwight Grant. The two amazing Octagon warriors battled back and forth with both scoring knockdowns before the Russian knockout artist stopped the American with a flurry of fists in the second round.
Jessica Andrade pulled out a historical rare standing arm-triangle choke win against the cage versus Amanda Lemos for a Performance of the Night award.
That "first standing arm triangle in UFC history" feeling 😤 #UFCVegas52 pic.twitter.com/dkK68KlD4e

— ESPN MMA (@espnmma) April 24, 2022
The other 50k POTN bonus went in the hands of Claudio Puelles, who surprised the lightweight veteran Clay Guida with a first-round kneebar victory.
This kneebar happened at lightning speed⚡️ #UFCVegas52 pic.twitter.com/uOyESkuNnr

— ESPN MMA (@espnmma) April 24, 2022
Charles Jourdain scored a rare one-arm guillotine choke victory over Lando Vannata, while Marc-Andre Barriault wrapped his hands around Jordan Wright's neck for a hard-to-perform mounted guillotine choke win. Tyson Pedro chopped Ike Villanueva down with calf kicks then turned the lights out via uppercuts for his first finish in the last four years. Overall, great card!
This guillotine from Jourdain was tight 😳 #UFCVegas52 pic.twitter.com/4sfw2UDDOv

— ESPN MMA (@espnmma) April 24, 2022
Barriault locked him up and didn't let go 😤 #UFCVegas52 pic.twitter.com/yyJnlQDe4j

— ESPN MMA (@espnmma) April 24, 2022
Tyson Pedro threw some HUGE shots 👊 #UFCVegas52 pic.twitter.com/fbWPbiqxTf

— ESPN MMA (@espnmma) April 24, 2022
Liz Carmouche scored the controversial fourth-round stoppage against Juliana Velasquez in the main event of Bellator 278.
Your new flyweight champ is @IAmGirlRilla!

Liz gets it done tonight with a hard-fought win at #Bellator278. pic.twitter.com/u7c4p4NK5V

— BellatorMMA (@BellatorMMA) April 23, 2022
Bellator 279 was pretty much a technical card. Cris Cyborg retained the title in an epic five-round battle against Arlene Blencowe. Raufeon Stots became the first person to KO Juan Archuleta and earned the Bellator bantamweight interim belt. Justin Kish pulled out an upset against Ilima Lei-Macfarlane, while Patchy Mix out-grappled Kyoji Horiguchi.
"𝐒𝐔𝐏𝐀" 𝐒𝐓𝐎𝐓𝐒! 🤯@RaufeonStots becomes the first person to KO @jarchmma, claiming the Interim-Bantamweight Championship and advancing to the #BellatorBWGP Semi-finals.#Bellator279 is LIVE on @SHOsports. pic.twitter.com/FcM8aVOdEQ

— BellatorMMA (@BellatorMMA) April 24, 2022
UFC Vegas 53 takes place in Sin City, Nevada again. You can watch it on ESPN+, and it kicks off on Saturday at 4:30 PM ET.

Image source: @ufc Twitter
The event is headlined by the bantamweight contest between heavy-handed boxer/calf kick specialist Rob Font and BJJ black belt and all-time greatest Ecuadorian mixed martial artist Marlon Vera.
Vera improved his quickness and kicks a lot in the last few months thanks to spending hours in the gym, which resulted in a front kick victory over the former lightweight champ Frankie Edgar at UFC 268. Rob Font likes to combine speed bag and heavy bag sessions, which turns him into one of the trickiest strikers at 135 thanks to his top-notch lateral moves. His takedown defense is pretty decent too.
Prediction: Font to win (-140)
The co-main event of the evening brings the battle between the legendary former UFC heavyweight king Andrei Arlovski and tricky all-around Missouri-native Jake Collier. Jake's stand-up combos are dangerous, but Arlovski's chin and ducking skills are decent. The bout could go all the way thanks to Arlovski's excellent counter-wrestling and reactive takedown skills. The Belarusian still deadlifts at the age of 43.
Had an awesome time with @MMARoasted today between training for April 30th at the Apex while repping my boys Mike's networking company @SBXapp which should be launching here soon. Check em both out. pic.twitter.com/SHg1tyleRR

— Jake Collier (@Jakecollier88) March 31, 2022
Prediction: the fight goes the distance, or Arlovski to win (-140)
You can see my predictions here:
Here is the whole card, but please check this link cause there is a possibility of last-minute changes. https://www.tapology.com/fightcenter/events/86142-ufc-fight-night
Main Card (ESPN+, UFC On Fight Pass), 4:30 PM ET, 9:30 PM UK
Bantamweight: Rob Font (19-5-0) vs. Marlon Vera (20-7-1)
Heavyweight: Jake Collier (13-6-0) vs. Andrei Arlovski (33-20-0)
Featherweight: Andre Fili (21-8-0) vs. Joanderson Brito (12-3-1)
Lightweight: Jared Gordon (18-4-0) vs. Grant Dawson (17-1-1)
Featherweight: Darren Elkins (26-10-0) vs. Tristan Connelly (14-7-0)
Middleweight: Gerald Meerschaert (34-14-0) vs. Krzysztof Jotko (23-5-0)
Prelims (ESPN+, UFC On Fight Pass), 7:30 PM ET, 00:30 AM UK
Flyweight: Daniel da Silva (11-2-0) vs. Francisco Figueiredo (12-4-1)
Welterweight: Yohan Lainesse (8-0-0) vs. Gabe Green (10-3-0)
Welterweight: Mike Breeden (10-4-0) vs. Natan Levy (6-1-0)
Flyweight: Gina Mazany (7-5-0) vs. Shanna Young (7-4-0)
Flyweight: Tatsuro Taira (10-0-0) vs. Carlos Candelario (8-1-0)
Heavyweight: Alexandr Romanov (15-0-0) vs. Chase Sherman (15-9-0)
Enjoy this weekend and get ready for the fabulous UFC 274 performance in 2 weeks, those title bouts are gonna rock!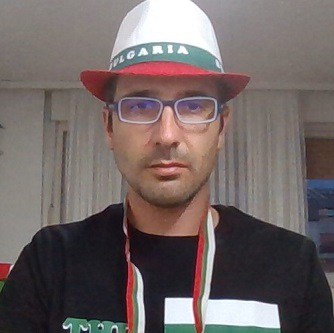 He is a master of Sports and Physical education and a a well-known Bulgarian MMA commentator ("The Bulgarian Cowboy") who also spends time as an analyst, interviewer, and podcaster. Get to know about him here.