Viavito Sumi Folding Rowing Machine Review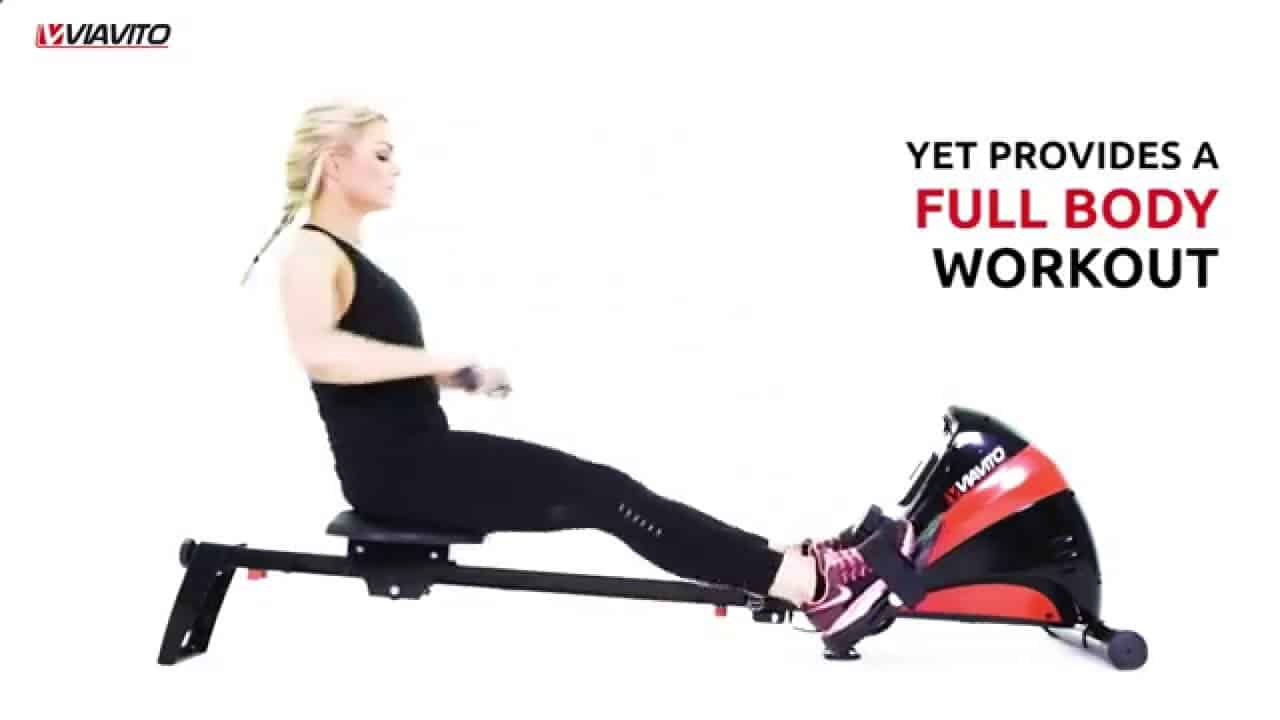 Viavito Sumi Folding Rowing Machine
The Viavito brand make some very good budget exercise machines and have a number of models that are best sellers on Amazon. The Viavito Sumi folding rowing machine is a prime example of the brands quality and is Amazon's choice model for rowing machines, which gives this model some good credentials as there is plenty of competition in the rowing machine category. The main thing to ask yourself if considering buying this home rowing machine is, does it give good value for the price?
In our Viavito Sumi rowing machine review we will be going through all the features of this model to answer that question.
So, lets take a look!
What The Manufacturer Has To Say
The Viavito sumi folding rowing machine provides good practicality and smooth and enjoyable rowing action, letting you comfortably train the upper and lower body muscle groups.
---
Rowing Machine Reviews – Viavito Sumi Folding Rowing Machine
---
The Need To Know
Resistance: magnetic
Flywheel: 7 kg
Levels of Resistance: 10 levels
Monitor Functions:  time, distance, calories, count and strokes per minute
Dimensions: 178 cm (L) x 48 cm (W) x 53 cm (H)
Max User Weight: 120 kg
Warranty: 12 month warranty
---
What We Think
The striking black and red colours of this rower make it stand out from the offset and it is a refreshing change from the mostly grey/silver colour of other models. For the price buyers get a good range of resistance and a very sturdy and solidly built exercise machine. The LCD display is fairly basic looking but it does have the usual monitor functions that most rowers of a similar price have. Been a home rowing machine it is foldable for when not in use which is good for those with limited space.
Resistance
In total there are 10 levels of friction free magnetic resistance with this machine. The flywheel weighs a decent amount at 7kg and can provide a good workout for both beginners and intermediate users of indoor rowing machines. Advanced users would probably find the top end a bit light and would need something with a bit more resistance to get a good workout. To adjust the resistance all you have to do is simply turn the rotary knob located below the LCD display.
LCD Display & Monitor Functions
The LCD display is built-in to the bottom end of this rower and is easily within reach. When compared to some other models it may not be the most modern looking, however it is clear to see the readouts given as it is a good size. In total there are five monitor functions for keeping track of your workout these are time, distance, calories, count and strokes per minute.
Seat & Handles
The seat and handles are both of the standard that you get with most other models in this price bracket. The only thing different about the seat is that it has a tread for extra grip which is a handy feature. The handles are covered with a soft foam for extra comfort.
Foot Plates
This model has a really good set of foot plates built-in to it. They are on the large size and  they can easily accommodate a size 11. Those with smaller feet shouldn't be put off by the large foot plates as the adjustable fasteners provide a firm footing for those too.
Maximum User Weight
As ever we always we always place a heavy emphasis on the maximum user weight as it is a good indicator of the overall quality of a rowing machine. The Viavito Sumi has a maximum user weight of 120 kg. This isn't the heaviest max user weight but for a budget rower it is in the expected range.
Pros
Magnetic resistance system
10 levels of resistance
Very sturdy
Foldable
Good warranty
Cons

 
Not suitable for those above 6ft 4"
Good Amazon Review
Really good solid rower. I am 6'4″ and I'm nowhere near the back stops, also over 18 stone and takes my weight easily. Nice and smooth, quiet too. Plenty of tension adjustment. Folds up nice and easy too.
Bad Amazon Review
Worked fine for about a month, doing hourly sessions 5 days a week and then the seat started grinding on the metal base, which affected my performance.  
To Sum Up
For a budget rowing machine this is quite a good model the only downside with the Viavito Sumi is the plain-looking display. The resistance is up to par with similar priced models and if customer reviews are anything to go off then this is well worth taking a look at. However, with the JLL R200 recently receiving a big discount, buyers would be better off buying that rowing machine as it is cheaper and overall a better machine.