Concept 2 Model D Indoor Rower Review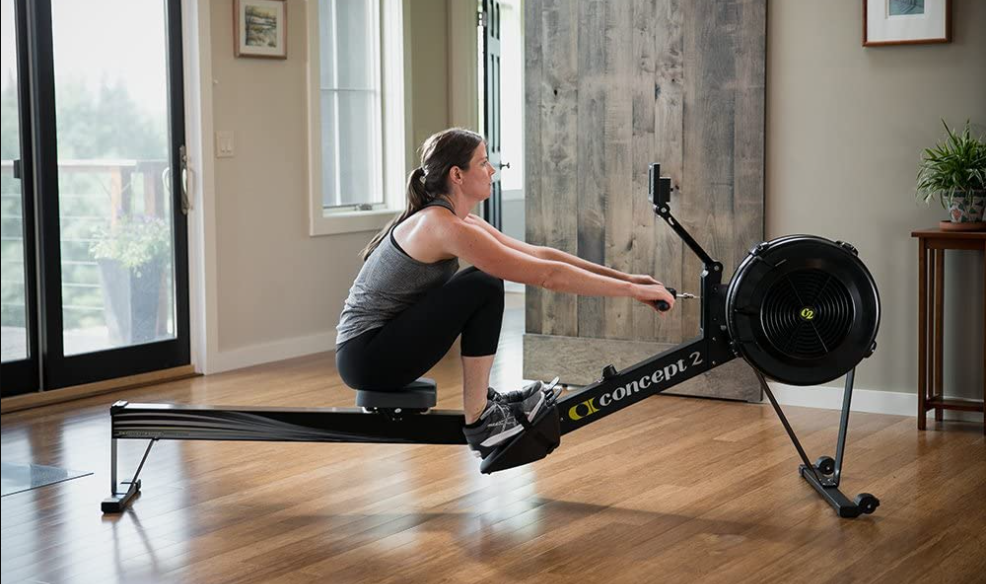 Concept 2 Model D Rowing Machine Review
The Concept 2 Model D Rowing Machine is the best selling indoor rowing machine in the world and is considered to be the best rowing machine that money can buy. Used by Olympic athletes for indoor training and found in commercial gyms up and down the country, this machine is made for heavy every day use. With all the features expected of a top of the range rowing machine and more, this is obviously a very well designed model. The question to ask yourself, is it worth the expensive price tag?
Lets take a look!
What The Manufacturer Has To Say
The dependable performance of our Model D Indoor Rower has made it the best-selling indoor rower in the world. Recognized by competitive rowers as the standard for indoor training, the Model D delivers an effective cardiovascular workout that will increase your fitness level and improve muscle tone. The Model D is efficiently engineered and will last a lifetime.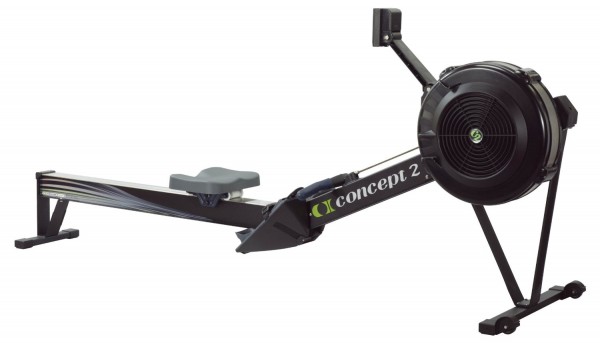 £229.99
in stock
2 new from £229.99
as of July 2, 2022 9:59 pm
Last updated on July 2, 2022 9:59 pm
---
Treadmill Review – Concept 2 Model D Indoor Rower
---
The Need To Know
Resistance: magnetic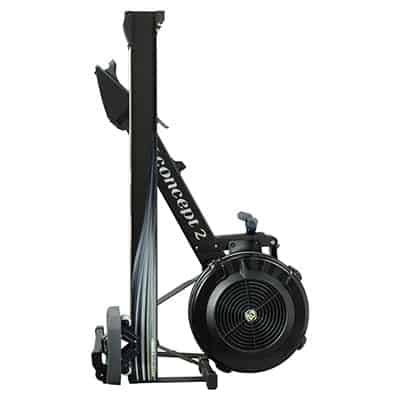 Levels of Resistance: 10 levels
Monitor Functions: total count, calories, count/min, count, distance, time and scan mode
Dimensions: Requires footprint of 274 cm x 122 cm
Max User Weight:  227 kg
Warranty:  5 year frame warranty, 2 year monitor and parts warranty
---
What We Think
It is clear to see from the specifications, features and previous customer reviews that this is a very good piece of kit. If in doubt check them out on Amazon for yourselves before buying. There are many good things to say about this model, from the very sturdy and robust design to the very impressive range of features built-in to the PM5 monitor to name a few, however, the best thing about this rowing machine is the overall design. this rowing machine has everything you need and will last a lifetime. In addition been foldable it is good for those with limited space in their home gym.
Resistance
The resistance is always an important factor when buying a rowing machine. Due to the Concept Model D indoor rower been the choice model for commercial gyms and Olympic athletes, you can be certain it provides a testing workout. The flywheel features a spiral dampner which allows you to alter the resistance. Furthermore the resistance provided is very tough at the top end and manageable for beginners at the low end.
LCD Display & Monitor Functions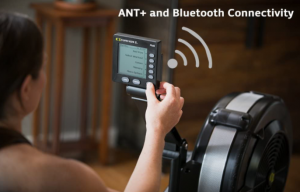 The Performance monitor 5 or PM5 is one of the standout features with this rower. The display illuminates the second you start your workout and has a host of features built-in to it.
There are five monitor functions in total and these give out the following readouts, distance, speed, pace, calories burned, and watts.
In addition to the five readouts there are a number of games and pre-set workouts. These are more than capable of keeping users entertained while working out. Due to the wireless capabilities of the Concept Model D Rowing Machine it is possible to have machine-to-machine racing and compete with other owners of this model.
Finally the PM5 monitor supports ANT+ and Bluetooth for wireless heart rate monitoring with compatible heart rate chest straps.
Seat & Handles
The seat has to be comfortable if you intend on working out regularly and for extended periods of time. Luckily the seat with this rowing machine has some good reviews with regards to how comfortable it actually is. Due to this been a commercial gym model buyers can also be sure of a durable inner foam and outer covering.
The handles that come with this rower have a 10 degree bend which allows for a more natural arm movement when rowing than a straight handle.
Foot Plates
With everything about this rowing machine being high-spec, you would be forgiven for thinking the footplates would give us something to write about, like some sort of automatic fastener or something similar. Surprisingly the Concept 2 Model D has pretty much the same adjustable footplates that most other top of the range models have. This isn't a bad as they do the job perfectly.
Maximum User Weight
As always the maximum user weight gives a very good indication of how well built a rowing machine is. With a maximum user weight of 227 kg this model has more than twice the weight limit of most budget and mid-range rowing machines. Bearing this in mind it is safe to say this is a very sturdy and robust home rowing machine.
Pros
Magnetic reasistance system
Wireless heart rate monitor
Pre-set workouts and games
Very sturdy
Foldable
Very good warranty
Cons

 
Good Amazon Review
The benchmark in rowing machines and loads of support with training and technique on the Concept website.
Bad Amazon Review
I am surprised that this is so enthusiastically reviewed. Also i found it very uncomfortable to sit on and awkward to use. I am not a noob – I have years of experience of using other rowers which I much preferred
To Sum Up
The main thing to consider before buying the Concept 2 Model D Rowing Machine, is it worth the price? The answer to this depends on how often you intend to use it. If you are looking for a rowing machine for everyday use for years to come, then i would say yes the expensive price tag is worth it for a top of the range rowing machine. However, if you intend to use it once a week or so, i would go with a cheaper model and save yourself some money as there are some very good rowing machines in the mid-price range more suitable for less usage.
To check out more of the top rated rowing machines in the UK head over to our full guide featuring rowing machines for all budgets.
Last updated on July 2, 2022 9:59 pm