Original Peloton Indoor Stationary Exercise Bike Review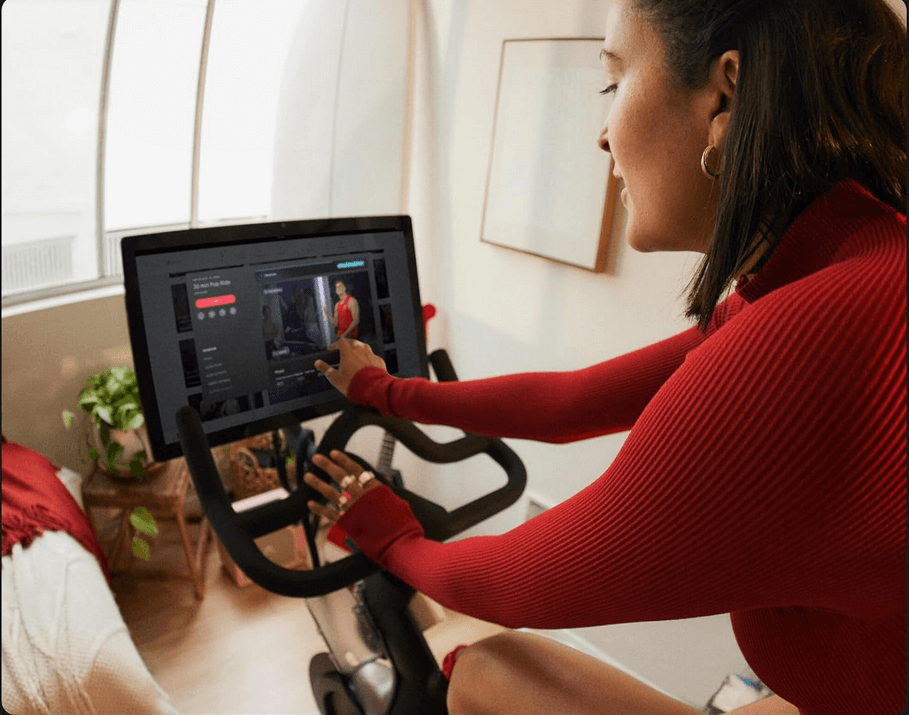 If you love the energy of studio cycling classes and want to bring that vibe home, a Peloton Bike might be perfect for you. Joining the Peloton community is an investment, but it's worth it. Consider this investment as a boost for your mental and physical well-being, and you won't regret it. Beyond everything else, Peloton is known for its top-notch quality. It's not just a bike; it's addictive, effective, and user-friendly.
But that's not the end as there's more to this bike than you can imagine. So let's explore why the Peloton Indoor Exercise Bike is a standout winner!
Best Features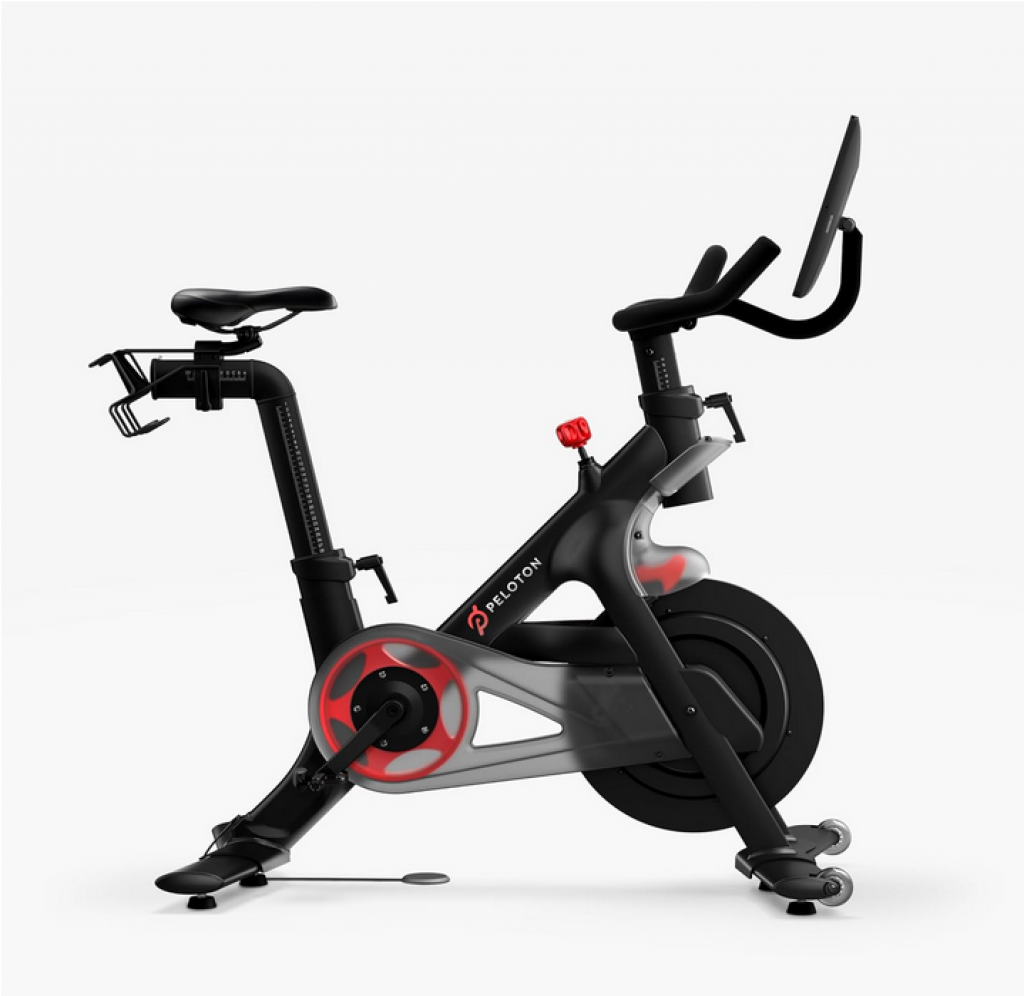 £1,095.00
£1,345.00
in stock
as of November 28, 2023 10:47 am
Last updated on November 28, 2023 10:47 am
Revolutionary Cardio Experience
When you hop on the Peloton Bike, you're in for a workout that's not limited to just cycling. Whether you're taking it easy or pushing your limits with sprints, this bike takes you on a fitness journey that extends beyond cycling. You can also join other Peloton Members in climbing the Leaderboard, adding a competitive and social element to your cardio sessions.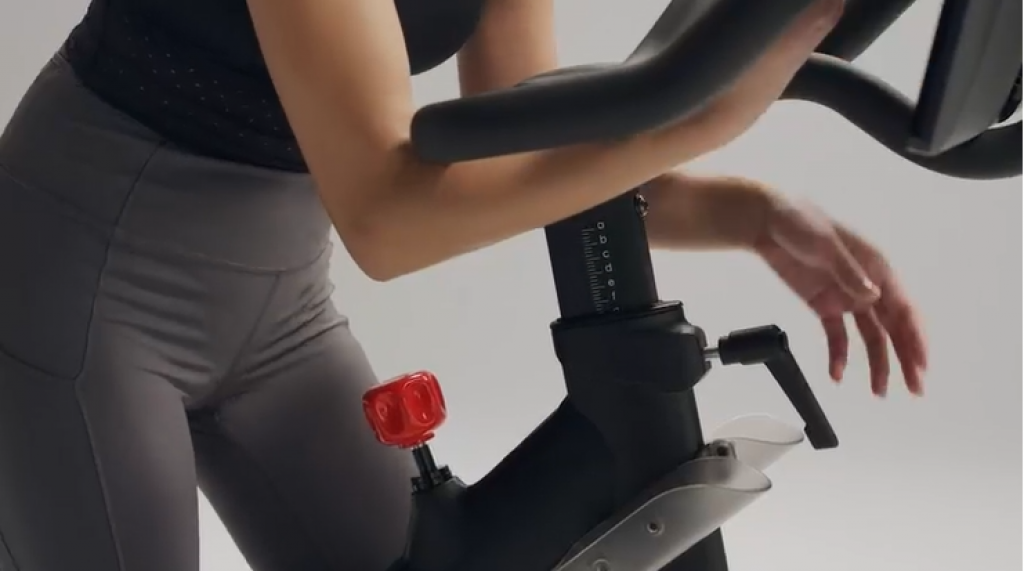 The Peloton Bike is a space-saver with a compact footprint of 120 cm x 60 cm. It's designed with adaptability in mind, featuring an adjustable seat, handlebar, and tilting screen to cater to various heights. This stationary bike easily finds its place in your home, even if you have limited space or need to work around existing furniture.
Versatile Controls and Features
The Peloton Bike boasts a range of controls and features, including a resistance knob for manual adjustments. It also comes with a 2-channel rear-facing stereo speaker system delivering 16 watts of total power. The 10-point multitouch touchscreen allows for easy navigation. You'll find a USB micro port, a 3.5 mm headphone jack, Bluetooth 4.0 connectivity, a 5-megapixel front-facing camera, a built-in microphone, and convenient volume buttons for adjusting audio levels.
With the Peloton Bike, you have access to a wide range of classes spanning over 14 different disciplines that extend beyond cycling. You can explore options such as strength training, yoga, meditation, and much more. The Peloton App even offers outdoor classes, boxing sessions, and a gamified cycling experience called Peloton Lanebreak. Access to this variety of classes requires a separate All-Access Membership.
With a diverse team of over 50 instructors, you're sure to discover the perfect motivator. No matter if you need that extra push, relaxation, or focus, there's an instructor who can guide you in any state of mind. These trainers are here to support you, regardless of your current mood or fitness goals.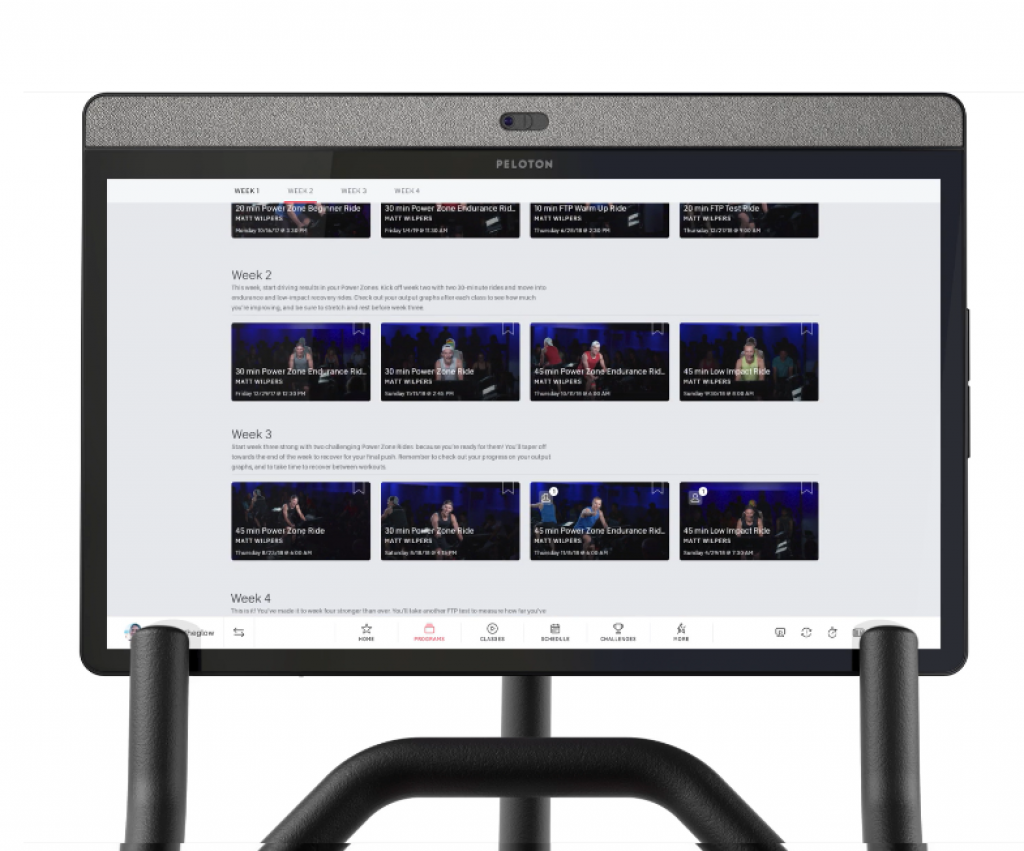 Keep tabs on your progress with on-screen metrics that track your speed, resistance, heart rate, and power, allowing you to follow the instructor's class plan. Plus, the Peloton Bike syncs seamlessly with Apple Watch or Android watches running WearOS 3 or higher for convenient, one-tap tracking to help you meet your fitness goals.
Pros & Cons
Pros
Sleek and user-friendly iOS operating system
Extensive selection of both on-bike and off-bike workouts
High-quality, premium equipment
Beginner-friendly and easy to get started with.
Cons
Not ideal for taller riders due to geometry
Comes with a high price tag
Requires a significant amount of space
Technical Specifications
Brands: Peloton
Colour: Black
Power source: Mains Powered
Resistance mechanism: Friction
Material type: Alloy Steel, Polypropylene (PP)
Maximum weight recommendation: 134.72 kilograms
Drive system: Belt
Customer Reviews
Peloton is highly rated on Trustpilot with an "excellent" rating. It averages 4.5 out of 5 stars, and approximately 73% of the nearly 6,500 reviews have given it a 5-star rating, at the time of publication.
"I had been considering the Bike for a long time and decided to finally pull the trigger, I wish I had done it earlier! The Bike itself feels solid, has great quality and is easy to assemble! I get SO much value with my all-access membership, I don't have to go back to go back to a gym because I have access to incredible yoga, strength and boxing classes."

"I am a huge fan of my Peloton bike. I use it 2 or 3 times a week. Even when I am not feeling it when I get on the bike, by the end I am motivated and feel great."
Regarding concerns, there were minimal complaints, with one recurring issue being the cost of membership plans, which may not be suitable for everyone.
"There should be 2 plans for people like me who use my bike once a week or so. I pay almost $50 a month for nothing. Yes, I'm lazy. I have 3 family members who dropped their membership because of the cost because they weren't active. They would've moved an all access membership to a limited membership. We all bought our Peleton during Covid, so things are different now."
Is the Peloton Indoor Exercise Bike Your Best Fit?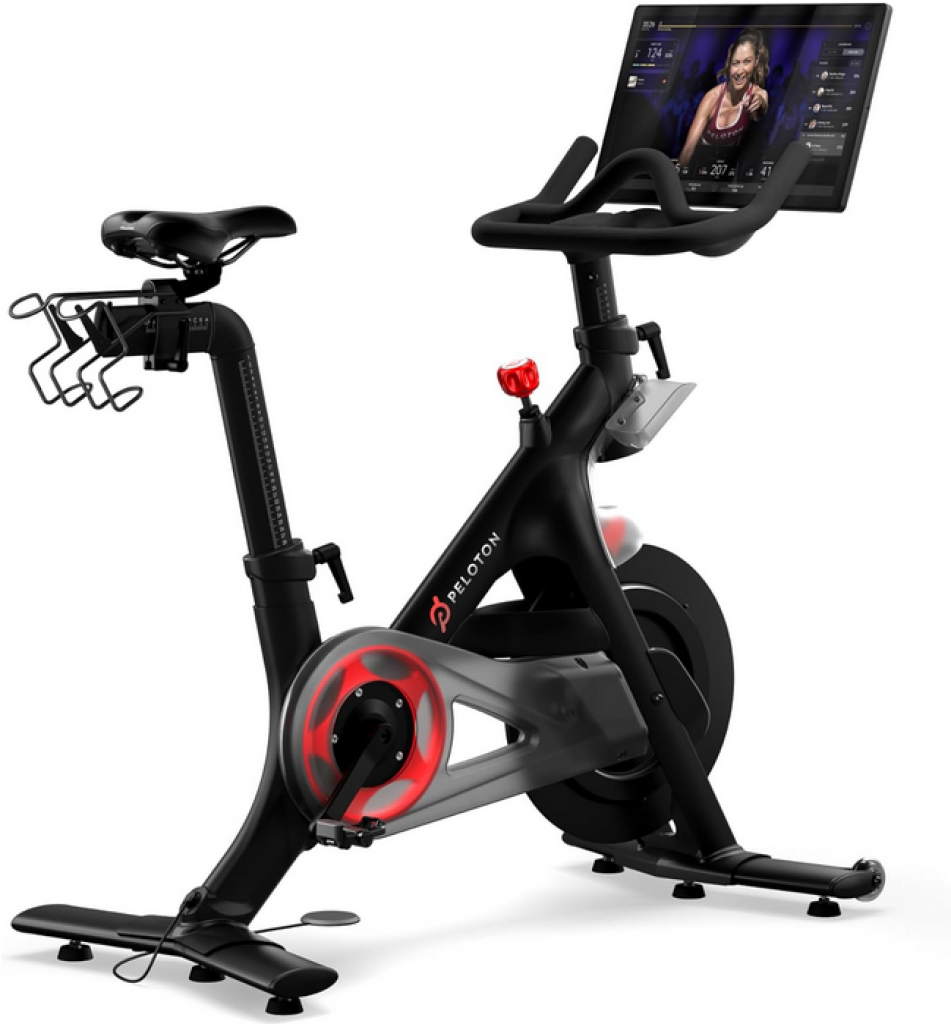 Whether the Peloton Indoor Exercise Bike is right for you depends on several factors, including your budget, exercise preferences, and the type of fitness community you desire. Many reviewers find the Peloton to be a worthwhile investment, especially the beginners. This bike offers a wide range of beginner and advanced beginner classes and the convenience of studio-style workouts at home.
If you're used to spending a lot on spin studio classes and want a more convenient option at home, the Peloton is a great choice. However, it's not an impulse buy; it's a long-lasting investment. If you prefer the gym or won't use the bike regularly, consider using the Peloton app with a less expensive bike. But keep in mind that the experience won't be the same, as you'll miss out on on-screen performance metrics and the motivating community. Before getting a Peloton Bike, think about your exercise goals and how this bike fits into your lifestyle.
Conclusion
The Peloton Bike has been a popular choice for at-home workouts for years. The Bike model stands out with its sleek design, 100 levels of magnetic resistance, a 21.5-inch swivelling touchscreen, upgraded speakers, and Auto-Follow resistance adjustments. What truly elevates the Peloton experience is the app, seamlessly integrated with the high-quality touchscreen. It offers daily live classes, a vast library of on-demand videos, top-notch instructors, and exceptional production quality, making it a top choice for home studio cycling. While the Peloton Bike is quite expensive, if you're committed to the Peloton experience, there's no real substitute. However, if you plan to use it only occasionally, it might be more than you need.
Frequently Asked Questions
Does Peloton offer payment plans?
Yes, Peloton offers financing options with payment plans of 12, 24, 39, or 43 weeks. The 12-month plan has no deposit and 0% APR financing, but longer payment plans are subject to a 4.99% APR.
Who are the instructors leading Peloton's live classes?
Peloton's live class instructors are a major draw, and it's no surprise given that the classes are a core feature. Many of them have achieved fame, boasting dedicated Peloton communities and substantial Instagram followings. One standout example is Robin Arzón, who not only has a massive Peloton following but also serves as Peloton's VP of fitness programming and head instructor, with a million Instagram followers of her own.
Last updated on November 28, 2023 10:47 am