UFC 275 "Teixeira Vs Prochazka" + Weekly MMA Update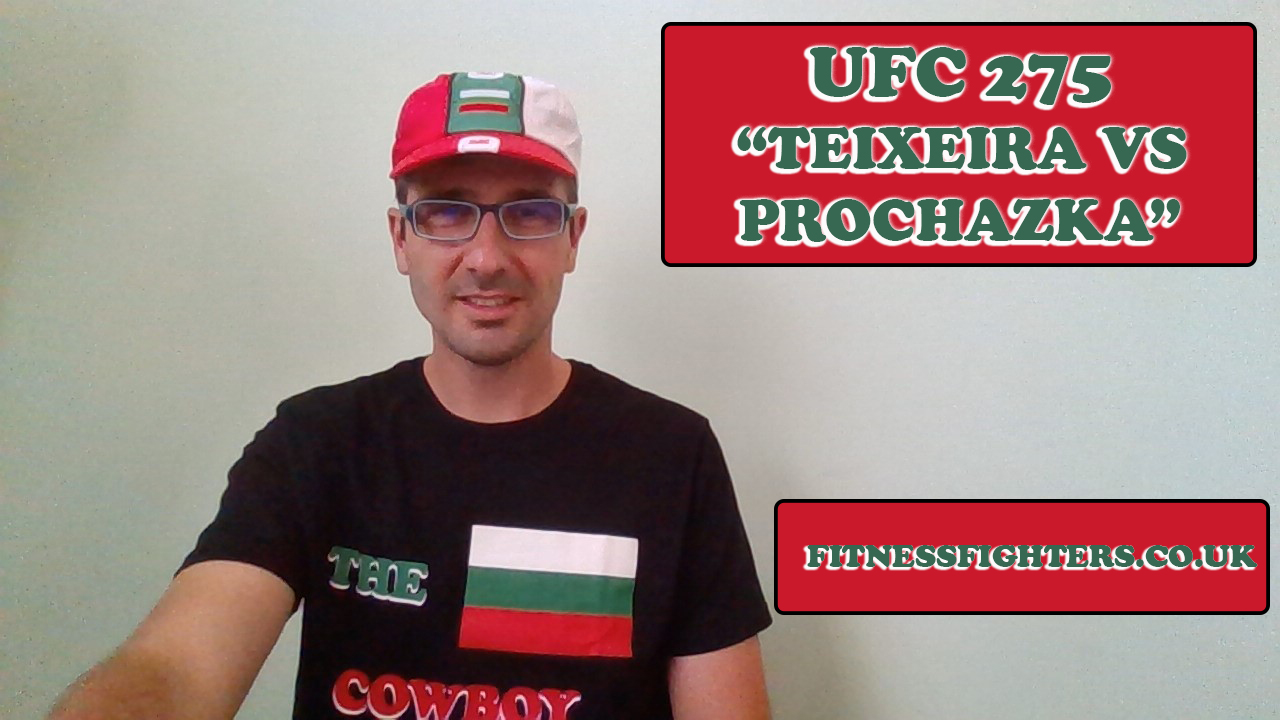 UFC Vegas 56 kicked off slowly, with many decision fights, but the main card was a real banger. Diehard MMA fans witnessed five out of six stoppages, only the bout between Movsar Evloev and Dan Ige went the distance.
Four first-time bonus winners returned home after UFC Vegas 56 with an extra 50k on their bank accounts. Both "Performance of the Night" awards went to the hands of fighters who scored first-round stoppages. Ode Osbourne floored Zarrukh Adashev with a counter-punch and finished the bout with a barrage of ground shots, while Karine Silva stopped Poliana Botelho with a perfectly-timed D'Arce choke.
11th first round finish for Karine Silva, what a UFC debut 😤 #UFCVegas56 pic.twitter.com/FQpmuRLaNd

— ESPN MMA (@espnmma) June 4, 2022
HE WAS OUT COLD 🥶 #UFCVegas56 pic.twitter.com/s8Rfwa6PLz

— ESPN (@espn) June 4, 2022
The "Fight of the Night" award was given to Mike Trizano and Lucas Almeida, who took part in the high-intense toe-to-toe exchange, where Almeida pulled out an upset by finishing Trizano via brutal KO in the third.
Almeida sensed the finish and was relentless 😨 #UFCVegas56 pic.twitter.com/uS90dRlEV0

— ESPN MMA (@espnmma) June 4, 2022
But we've got a lovely surprise for you – the promotion finally travels to Asia after a very long layoff caused by CoVid 19. UFC 275 PPV takes place this weekend in Singapore Indoor Stadium, Singapore, and gets underway on Saturday at 6:30 PM. Two title fights coming up, this is going to be a true holiday!

Image source: @ufc official Twitter
The main event of the evening won't last for long, as Czech Muay Thai knockout artist Jiri "Denisa" Prochazka meets the best BJJ 205-pound specialist Glover Teixeira. Jiri likes to train outside and he's worldwide known for violent heavy bag strikes and superb shin toughness. His trademarks are super cardio, constant pressure, creating new angles, and changing levels all the time.
Glover Teixeira's stand-up is solid, but if he gets a hold of you on the ground, he'll finish you with a submission quickly. He'll have a hard time defending his belt against "Denisa".
Prediction: the fight will not go the distance (-500), or Jiri via KO/TKO (-115)
In the co-main event of the evening, one of the greatest pound-for-pound fighters in the history of female MMA, Valentina Shevchenko, will try to defend her 125-pound title against a very tough prospect Taila Santos. Shevchenko's kicks, elbows, and ground game are outstanding, she's a very powerful fighter thanks to spending a lot of time in the gym, but Taila can take a beating. This could go all the way.
Prediction: Valentina to win (-630), or the fight goes the distance (-120)
Don't forget about the Zhang vs Jedrzejczyk 2, their first scrap was the bloodiest fight in the history of female UFC! Here's the whole fight card, but last-minute changes might happen, so check this link too.
https://www.tapology.com/fightcenter/events/87286-ufc-275-teixeira-vs-prochazka
Main Card (ESPN+ PPV, 10 PM ET, 3 AM UK time)
Light Heavyweight title fight: Glover Teixeira (33-7) vs. Jiří Procházka (28-3-1)
Flyweight title fight: Valentina Shevchenko (22-3-0) vs. Taila Santos (19-1-0)
Strawweight: Weili Zhang (21-3-0) vs. Joanna Jędrzejczyk (16-4-0)
Flyweight: Rogério Bontorin (17-4) vs. Manel Kape (17-6-0)
Welterweight: Jack Della Maddalena (11-2-0) vs. Ramazan Emeev (20-5-0)
Preliminary Card (ESPN+, 8 PM ET, 1 AM UK time)
Middleweight: Brendan Allen (18-5-0) vs. Jacob Malkoun (6-1-0)
Featherweight: Seung Woo Choi (10-4-0) vs. Joshua Culibao (9-1-1)
Lightweight: Hayisaer Maheshate (6-1-0) vs. Steve Garcia (12-4-0)
Welterweight: Jake Matthews (17-5-0) vs. Andre Fialho (16-4-0)
Early Prelims (ESPN+, UFC On Fight Pass, 6:30 PM ET, 11:30 PM UK time)
Bantamweight: Kyung Ho Kang (17-9-0) vs. Batgerel Danaa (12-3-0)
Strawweight: Silvana Gómez Juárez (10-4-0) vs. Na Liang (19-5-0)
Featherweight: Joselyne Edwards (10-4-0) vs. Ramona Pascual (6-3-0)
Check my predictions for the upcoming card:
Get yourself ready on Saturday, this PPV event is gonna keep you entertained all the time! Let's see whether flyweight and light heavyweight belts are going to change their owners!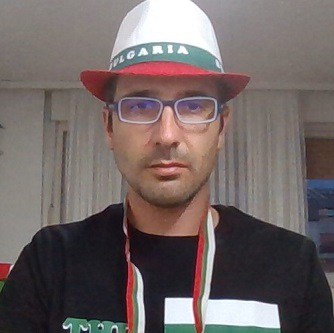 He is a master of Sports and Physical education and a a well-known Bulgarian MMA commentator ("The Bulgarian Cowboy") who also spends time as an analyst, interviewer, and podcaster. Get to know about him here.