UFC Vegas 56 "Volkov Vs Rozenstruik" + Weekly MMA Report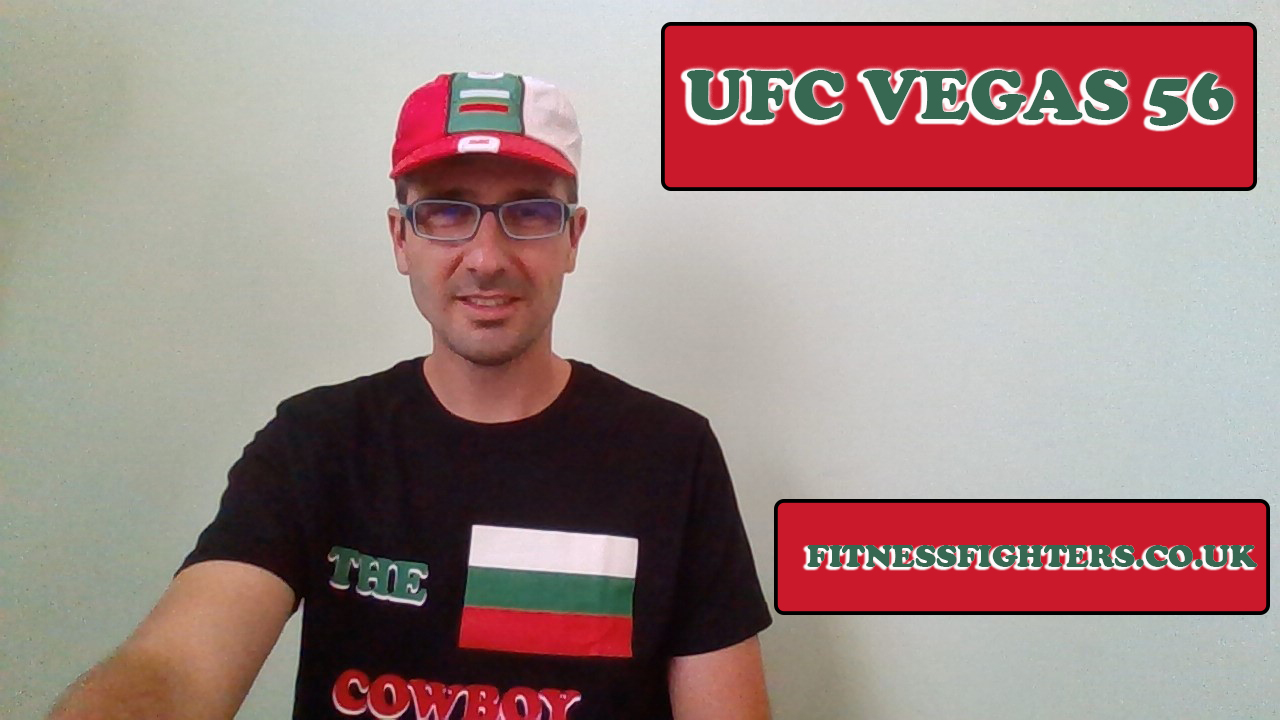 There was no UFC last week, but two Cage Warriors events were better than some high-level UFC PPV events! We've seen many stoppages on Friday and Saturday in Colchester, and it's time to make a short recap of the best moments.
Three lovely submissions were seen at the Cage Warriors 137. In the main event, Matthew Bonner finished Joel Kouadja via a one-armed rear-naked choke. Daan Duijs triangle choked Bogdan Barbu, while Adam Cullen pulled out an impressive anaconda on Arnaud Kherfallah's neck.
Former Champ, Matt Bonner, mounted his opponent and forced the tap after sinking in the submission. He really is chasing after that title 💨

What a way to cap off #CW137 👏 pic.twitter.com/p56TlmvyDv

— Cage Warriors (@CageWarriors) May 27, 2022
Daan Duijs snatched up a slick triangle choke, getting the immediate tap from his opponent 👏👏

📺 Watch #CW137 Unplugged on @UFCFightPass
➡️ https://t.co/54Qi3GB1EF pic.twitter.com/A2HIM2YG4d

— Cage Warriors (@CageWarriors) May 27, 2022
🤯 A relentless onslaught from Adam Cullen! Another first round finish for him 👏

📺 Watch #CW137 Unplugged on @UFCFightPass
➡️ https://t.co/54Qi3GAtP7 pic.twitter.com/BxkLM3PWRr

— Cage Warriors (@CageWarriors) May 27, 2022
The co-main and main event of Cage Warriors 138 didn't last for 15 minutes. Luke Shanks stopped Josh Reed in the first, while Leon Aliu pulled out a massive upset with a KO/TKO (punches) victory over the former 185-pound champion James Webb.
Luke Shanks is must watch TV 🤯
What a round! Showcasing all of his skills, he picks up the submission win 👏

📺 Watch #CW138 live on @UFCFightPass pic.twitter.com/dyK1U62Ay4

— Cage Warriors (@CageWarriors) May 28, 2022
🤯 Leon Aliu with the huge upset, catching his opponent with a KO in the first round. Silencing the crowd 🤫
🇮🇹 Have we found a new middleweight contender?#CW138 pic.twitter.com/OX4zSxFVIW

— Cage Warriors (@CageWarriors) May 28, 2022
But let's relax UFC fans, the greatest MMA promotion gets back this Saturday with another "Sin City" event. This time, the place is UFC Apex Center.

Image source: UFC's official Twitter
The clash between two hard-hitting heavyweight hillbillies, Alexander Volkov and Jairzinho Rozenstruik, will headline the event.
Rozenstruik kicked off his UFC career with a few back-to-back first-round knockout victories, then flattened Alistair Overeem in the dying seconds of the match despite being down on the scorecards. The first-ever Surinamese ranked UFC fighter is a finisher, but he suffered two losses in his last 3 matches. Jairzinho likes lifting heavy weights and a small number of repetitions, which explains his brutal punch power.
Volkov is a tricky Karate black belt with unorthodox strikes and excellent takedown defense. He keeps the fight standing by any means necessary, and hurts his foes with great Brazilian kicks and powerful rights. This is going to be a stand-up war between two big punchers.
Prediction: the fight will not go the distance (-150)
In the co-main event of the evening, the Ingushetia-born wrestling phenom Movsar Evloev will try to defeat dangerous BJJ black belt and superb counter-striker Dan "50K" Ige.
Evloev is a massive favorite because of his superb chain wrestling and cage control. Movsar's cardio is awesome, but he's vulnerable on his back, so Ige might shoot in and stay on top. Dan is a better striker thanks to spending endless days on training bags, but Movsar can take a beating.
Prediction: the fight goes the distance (-260)
Here is the whole fight card, but last-minute changes are possible, so please check this link too. https://www.tapology.com/fightcenter/events/86746-ufc-fight-night
Main Card (ESPN+, UFC On Fight Pass, 4 PM ET, 9 PM UK time)
Heavyweight: Alexander Volkov (34-10-0) vs. Jairzinho Rozenstruik (12-3-0)
Featherweight: Dan Ige (15-5-0) vs. Movsar Evloev (15-0-0)
Featherweight: Mike Trizano (9-2-0) vs. Lucas Almeida (13-1-0)
Flyweight: Poliana Botelho (8-4-0) vs. Karine Silva (14-4-0)
Light Heavyweight: Alonzo Menifield (11-3-0) vs. Askar Mozharov (25-7-0)
Strawweight: Felice Herrig (14-9-0) vs. Karolina Kowalkiewicz (12-7-0)
Prelims (ESPN+, UFC On Fight Pass, 1 PM ET, 6 PM UK time)
Lightweight: Joe Solecki (11-3-0) vs. Alex da Silva (21-3-0)
Featherweight: Damon Jackson (20-4-1) vs. Daniel Argueta (8-0-0)
Flyweight: Ode Osbourne (10-4-0) vs. Zarrukh Adashev (4-3-0)
Lightweight: Benoit Saint-Denis (8-1-0) vs. Niklas Stolze (12-5-0)
Bantamweight: Tony Gravely (22-7-0) vs. Johnny Munoz Jr. (11-1-0)
Flyweight: Jeff Molina (10-2-0) vs. Zhalgas Zhumagulov (14-6-0)
Welterweight: Andreas Michalidis (13-5-0) vs. Rinat Fakhretdinov (20-2-0)
Flyweight: Erin Blanchfield (8-1-0) vs. JJ Aldrich (11-4-0)
Here are my predictions for the upcoming card:
And get ready for the stacked UFC 275 PPV in Singapore next week, some belt fights are coming up!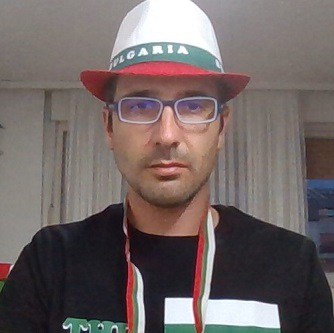 He is a master of Sports and Physical education and a a well-known Bulgarian MMA commentator ("The Bulgarian Cowboy") who also spends time as an analyst, interviewer, and podcaster. Get to know about him here.