UFC 292 'Sterling Vs O'Malley' + Weekly MMA Report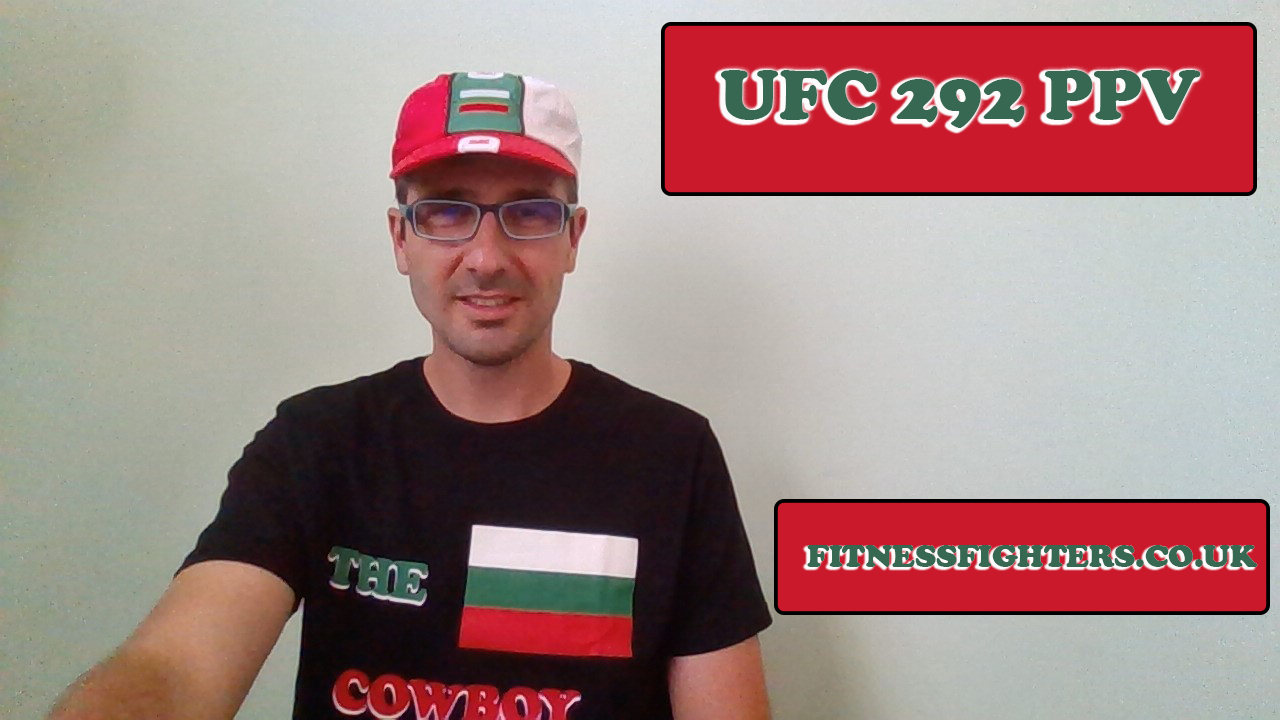 UFC on ESPN 51 was an amazing card to watch. Yes, the main and co-main events were not the greatest bouts for fans, but there were so many stoppages and finishes, especially in the preliminary card. Let's take a look at the event rewards.
Bellator 298's main event was a one-sided beatdown where Logan Storley annihilated Brennan Ward with tremendous hammer fists for a second-round win.
𝗕𝗥𝗨𝗧𝗔𝗟 𝗵𝗮𝗺𝗺𝗲𝗿 𝗳𝗶𝘀𝘁𝘀 𝗳𝗿𝗼𝗺 𝗦𝘁𝗼𝗿𝗹𝗲𝘆 👊💥

The "Storm" continues in Sioux Falls as @StorleyStorm beats Brennan Ward to make it 6️⃣ wins in front of his home crowd!#Bellator298 pic.twitter.com/LEfO0dsdYM

— Bellator MMA (@BellatorMMA) August 12, 2023
UFC On ESPN 51 Rewards
The Ultimate Fighting Championship rewarded four fighters for their Performance of the Night award, and there was no Fight of the Night bonus. Here is the list of fighters who banked an extra 50k for their tremendous finishes.
Da'Mon Blackshear surprisingly finished Jose Johnson via twister in the prelims. Marcus McGhee destroyed JP Buys with a big punch, then refused to follow up with the strikes before the referee stopped the contest. Iasmin Lucindo forced submission queen Polyana Viana to tap, while Khalil Rountree destroyed Chris Daukaus with a powerful left and barrage of ground-and-pound shots.
The weather forecast is showing twisters in Las Vegas 👀🌪 #UFCVegas78 pic.twitter.com/5OWGf2POkk

— UFC (@ufc) August 12, 2023
OH MY GOODNESS 😳😳😳@ManiacMcGhee07 just did that! #UFCVegas78 pic.twitter.com/pgB7pBTOmb

— UFC (@ufc) August 12, 2023
A prospect to WATCH, ladies and gents! 👀@Iasmin_Lucindo | #UFCVegas78 is LIVE on @ESPN pic.twitter.com/ojVWgn1Gev

— UFC (@ufc) August 13, 2023
ROUNTREE. JUST. DID. THAT. @KhalilRountree is a problem in the LHW division 😤 #UFCVegas78 pic.twitter.com/QPS0pisGav

— UFC (@ufc) August 13, 2023
UFC 292 Announcement
The UFC travels to TD Garden, Boston, Massachusetts, United States, for another pay-per-view event. Unfortunately, there are only 10 bouts so far, as Mario Bautista vs Cody Garbrandt will not happen due to Cody's injury. But it is still a nice event, with two title fights on the line.
Image source: @UFCEurope Twitter
The main event is a true banger–kicking expert and a Taekwondo black belt Sean O'Malley meets submission specialist Aljamain Sterling in a 135-pound title fight.
Sean O'Malley is known for excellent footwork and great kicks and long-range punches. He likes to fight on the outside and piece his opponent up with quick strikes and vicious combinations. His ground game is solid, but he shouldn't test his luck against "Aljo".
Aljamain Sterling evolved a lot since his first UFC fight. He can fight from both stances and his ground game is amazing. He's got tons of finishes via many hard-to-perform submissions. For example, he finishes one of the greatest 135ers with a Suloev stretch in the past. Sterling's chin is on point, he's very technical, so this fight could go all the way.
Prediction: over 2.5 rounds
The co-main event is another high-quality fight. The 115-pound division queen Weili Zhang will try to defend her belt against very dangerous striker Amanda Lemos.
Weili Zhang is known for lightning-fast combinations, excellent level changes, superb takedown defense, and quick counters. Zhang destroyed Jessica Andrade and stopped Carla Esparza's attempts to take the fight to the ground, she's one of the greatest all-around female fighters ever.
Amanda Lemos has always been a silent killer. She starts slowly, but attacks as soon as she smells blood. Her left-hand counters are on point, and she is probably the fastest puncher in the division. One way or another, this bout will hardly go the distance.
Prediction: the fight will not go the distance
UFC 292 Full Fight Card
Please take a look at the upcoming UFC's full fight card below. There are many high-level names, this looks like a very promising PPV night. There might be last-minute changes, so please check this link too.
Main Card (ESPN+ PPV, 10 PM ET, 3 AM UK time)
UFC Bantamweight Championship: Aljamain Sterling (23-3-0) vs. Sean O'Malley (16-1-0)
UFC Strawweight Championship: Weili Zhang (23-3-0) vs. Amanda Lemos (13-2-1)
Welterweight: Neil Magny (28-10-0) vs. Ian Machado Garry (12-0-0)
Bantamweight: Marlon Vera (22-8-1) vs. Pedro Munhoz (20-7-0)
Preliminary Card (ESPN, ESPN+, UFC On Fight Pass, 8 PM ET, 1 AM UK time)
Middleweight: Chris Weidman (15-6-0) vs. Brad Tavares (19-8-0)
Middleweight: Gregory Rodrigues (13-5-0) vs. Denis Tiuliulin (11-7-0)
Preliminary Card (ESPN+, UFC On Fight Pass, 6:30 PM ET, 11:30 PM UK time)
Middleweight: Gerald Meerschaert (35-16-0) vs. Andre Petroski (9-1-0)
Flyweight: Andrea Lee (13-7-0) vs. Natália Silva (15-5-1)
Flyweight: Maryna Moroz (11-4-0) vs. Karine Silva (16-4-0)
TUF 31 Lightweight Tournament Championship: Kurt Holobaugh (19-7-0) vs. Austin Hubbard (15-6-0)
UFC 292 Full Card Predictions
Please take a look at my UFC 292 pay-per-view fight card picks in the playlist below.
This event is fireworks. Two title fights, many high-level names, and opponents! Yeah, many bouts fell through due to injuries, but I believe this event will bring many amazing combats – give it a shot, and don't go anywhere this weekend!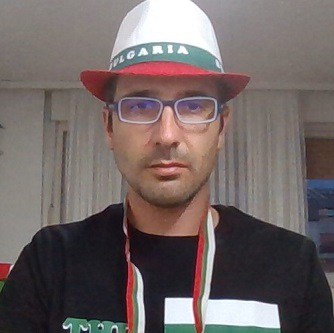 He is a master of Sports and Physical education and a a well-known Bulgarian MMA commentator ("The Bulgarian Cowboy") who also spends time as an analyst, interviewer, and podcaster. Get to know about him here.