UFC Vegas 52 + Bellator 278/279 + Weekly MMA Report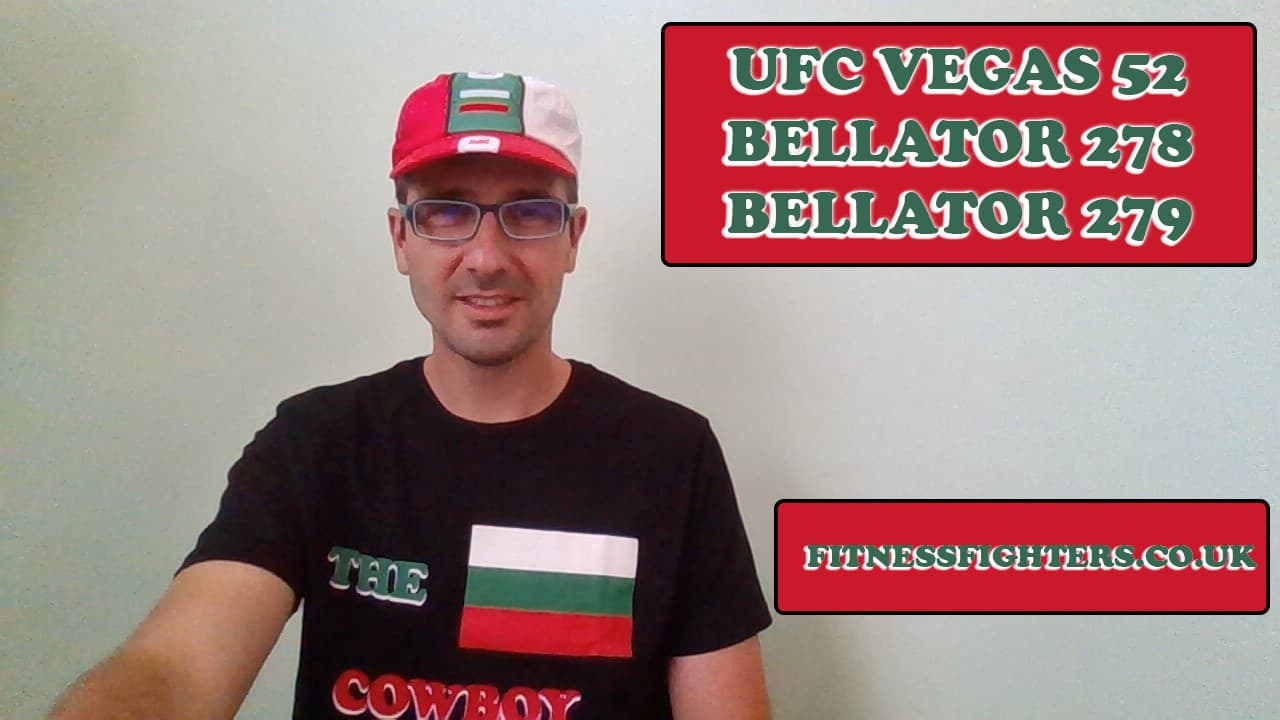 UFC On ESPN 34 took part last week, and, as expected, there were many high-level bouts. Drakkar Klose snagged a 50k bonus via ferocious 33-second finish over Brandon Jenkins. The second Performance of the Night award went in the hands of Andre Fialho, who turned the lights out on Miguel Baeza in the first round.
Jenkins wasn't ready for a Klose encounter 👊#UFCVegas51 pic.twitter.com/xaARywrYNy

— ESPN MMA (@espnmma) April 16, 2022
Fialho finishes Baeza with authority 👊⚡️ ️#UFCVegas51 pic.twitter.com/6SynvSvxL2

— ESPN MMA (@espnmma) April 17, 2022
The Fight of the Night award was given to Mayra Bueno Silva and Wu Yanan, who took part in a spectacular three-round tactical match.
Patricio Pitbull won the Bellator featherweight title after handing AJ McKee his first loss, while Nemkov remained the Light Heavyweight king because his bout against Corey Anderson was ruled no contest after an accidental head clash.
Round 1 is in the books! This one is TENSE 👀#Bellator277 is LIVE on @SHOsports 👇 pic.twitter.com/9IA5ELWUxR

— BellatorMMA (@BellatorMMA) April 16, 2022
AMAZING SEQUENCE! 🤯@AJMcKee101 escapes the guillotine.#Bellator277 is LIVE on @SHOsports. pic.twitter.com/wxLWJzxwCZ

— BellatorMMA (@BellatorMMA) April 16, 2022
Some nice strikes from @AJMcKee101. Is he doing enough to retain his title?#Bellator277 is LIVE on @SHOsports 👇 pic.twitter.com/o2QCtCaozj

— BellatorMMA (@BellatorMMA) April 16, 2022
Dramatic turn of events in the #BellatorLHWGP final 🤯#Bellator277 @BellatorMMA @JohnMcCarthyMMA pic.twitter.com/KcJ0xy29ks

— SHOWTIME SPORTS (@SHOsports) April 16, 2022
But this weekend is also stacked with top-notch bouts. UFC Vegas 52 takes place in UFC Apex Center, "Sin City", Nevada, on Saturday 23rd, 2022. It is headlined by the clash between top-notch striker Amanda Lemos and very strong slam specialist Jessica "Bate Estaca" Andrade.

Image source: @UFC Twitter
Andrade likes complex exercises, which explains her brutal power, but Lemos is so skillful on the feet and has a massive reach advantage, plus her takedown defense rocks. Lemos should be fine as long as she keeps the bout standing.
Prediction: Lemos to win (+155)
In the co-main event of the evening, the UFC veteran and master wrestler/grappler Clay Guida will collide with the Peruvian all-around fighter Claudio Puelles.
Guida's fight IQ is amazing, he survived Leonardo Santos' barrage of bullets in the first in his previous outing and finished the Brazilian via second-round submission. Puelles is also a very tactical fighter. He creates great angles and counters like a natural. This fight could go all the way. Also, Clay Guida still trains at least 2 times per week in the gym, he's a stronger guy here for a reason.
Prediction: the fight goes the distance, or Guida wins (-110)
Here are my predictions for the whole card.
You can see the whole UFC card here, but last-minute changes might happen, so please check this link too. https://www.tapology.com/fightcenter/events/86013-ufc-fight-night
Main Card (ESPN+, UFC On Fight Pass)
 Strawweight: Amanda Lemos (11-1-1) vs. Jéssica Andrade (22-9)
Lightweight: Clay Guida (37-21-0) vs. Claudio Puelles (11-2-0)
Heavyweight: Tanner Boser (20-8-1) vs. Alexander Romanov (15-0-0)
Flyweight: Maycee Barber (9-2-0) vs. Montana De La Rosa (12-6-1)
Flyweight: Mudaerji Su (15-4-0) vs. Manel Kape (17-6-0)
Featherweight: Charles Jourdain (12-4-1) vs. Lando Vannata (12-5-2)
Prelims (ESPN+, UFC On Fight Pass)
 Catchweight (190 lbs): Jordan Wright (12-2-0) vs. Marc-André Barriault (13-5-0)
Welterweight: Dwight Grant (11-4-0) vs. Sergey Khandozhko (27-6-1)
Light Heavyweight: Tyson Pedro (7-3-0) vs. Ike Villanueva (18-13-0)
Flyweight: Aoriqileng (20-11-0) vs. Cameron Else (10-5-0)
Light Heavyweight: Marcin Prachnio (15-5-0) vs. Philipe Lins (14-5-0)
Welterweight: Dean Barry (4-1-0) vs. Mike Jackson (0-1-0)
But that's not all lads. There are two Bellator events (both air on Showtime), and both of them are going to take place in Neal S. Blaisdell Center, Honolulu, Hawaii. Bellator 278 takes place on Friday, 22nd April.

Image source: @BellatorMMA Twitter
The clash between reigning defending undefeated 125-pound crown owner Juliana Velasquez and the former UFC title contender Liz Carmouche headlines the event.
Liz is super-tough and very hard to finish, while Velasquez's cardio rocks thanks to spending hours on the treadmill and bike. This might go all the way.
Prediction: the fight goes the distance
In the co-main event of the evening, undefeated Jornel Lugo will try to parry very dangerous ground game expert Danny Sabatello.
Prediction: Lugo wins, or the fight will not go the distance
Check my predictions for the main card:
Bellator 279 will go live on Saturday, April 23rd, 2022.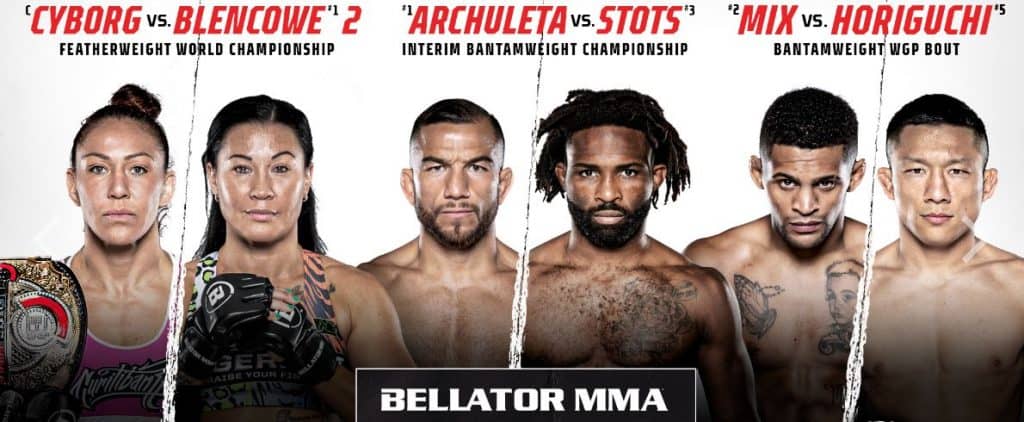 Image source: Bellator Official Website
The rematch between the first-ever Invicta CF, UFC, Bellator, and Strikeforce champ, heavy-handed knockout artist Cris Cyborg (current 145-pound belt owner) and Aussie girl Arlene Blencowe headlines the contest.
Cyborg already won via dominant performance in the first bout, so Blencowe doesn't have big chance of the upset.
Prediction: Cyborg to win
The co-main event of the evening brings the fight between the current 135-pound division champ Juan Archuleta and very dangerous Raufeon Stots. Archuleta is a great all-around fighter, but Stots is on a roll, with 9 wins in a row.
Prediction: Stots to win
Here are my main card predictions:
This weekend brings fireworks to the world of mixed martial arts! You're gonna enjoy it for sure!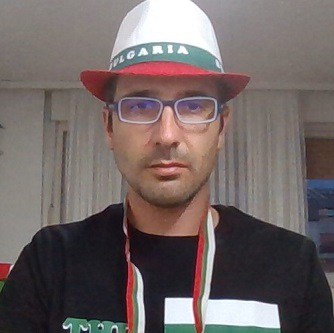 He is a master of Sports and Physical education and a a well-known Bulgarian MMA commentator ("The Bulgarian Cowboy") who also spends time as an analyst, interviewer, and podcaster. Get to know about him here.