UFC Vegas 81 'Yusuff Vs. Barboza' + Weekly MMA Report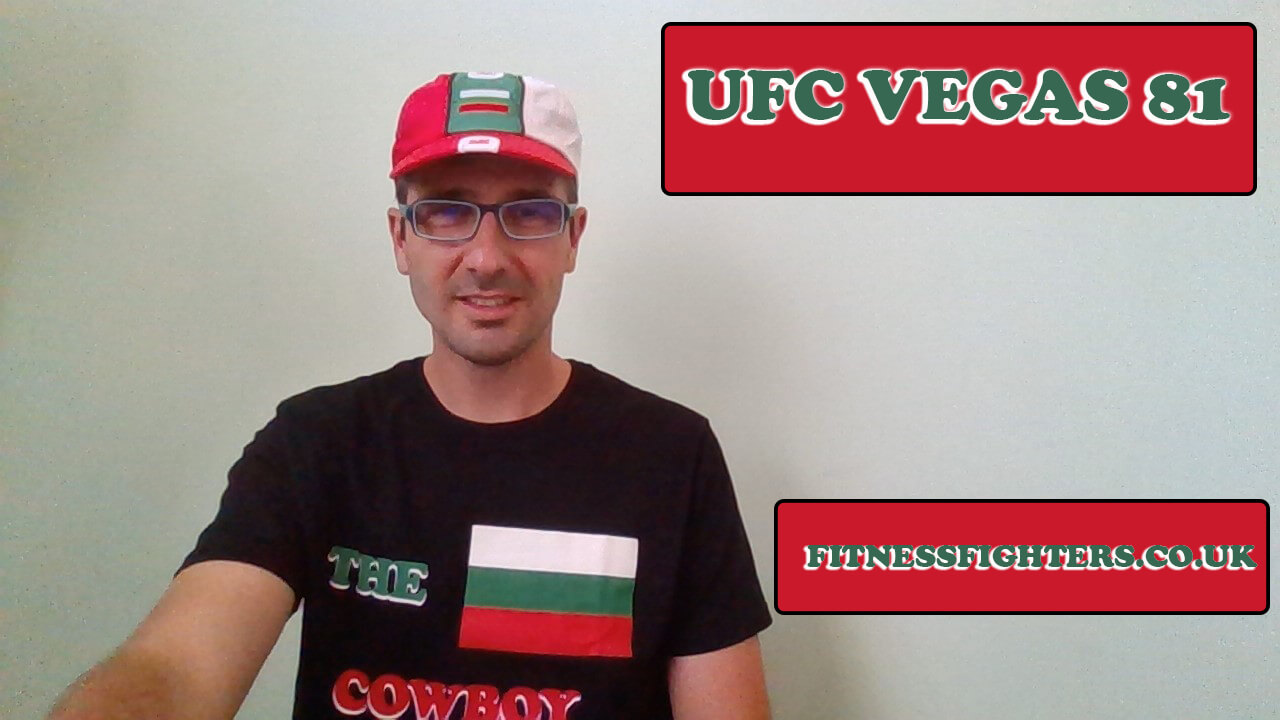 UFC Vegas 80 kicked off as a boring card, with six back-to-back decision wins. But the main and co-main ended with some of the greatest finishes ever. Joe Pyfer submitted Abdul Razak Alhassan via triangle choke, while Bobby Green shocked the world and destroyed control expert Grant Dawson with a one-punch knockout. Both fighters were rewarded with an extra 50k for their performances.
JOE PYFER DOES IT AGAIN 😤@joe_pyfer96 stays undefeated in the Octagon with the submission at #UFCVegas80! pic.twitter.com/edGfctigGb

— UFC (@ufc) October 8, 2023
BOBBY GREEN IN 33 SECONDS 😱

ALL HEIL @BOBBYKGREEN 👑 #UFCVegas80 pic.twitter.com/ZOPzmoRZsZ

— UFC (@ufc) October 8, 2023
The other two Performance of the Night awards were handed to Nate Maness, who destroyed shoot boxer Mateus Mendonca via spectacular KO in the prelims, and Drew Dober, who dominated Ricky Glenn and finished him with a barrage of powerful punches.
Talk about a PUNISHING victory 😳@MayhemManess1 gets back in the win column with the KO of Mateus Mendonca! #UFCVegas80 pic.twitter.com/F7T7knEhZI

— UFC (@ufc) October 7, 2023
DREW DOBER IS ALLERGIC TO BORING FIGHTS! 🤧@DrewDober delivers again with the first round finish at #UFCVegas80 pic.twitter.com/9Iu4bgoWYl

— UFC (@ufc) October 7, 2023
Bellator 300 brought a lot of interesting finishes. Cris Cyborg defended her belt via first-round TKO, while Usman Nurmagomedov out-edged Brent Primus after an amazing five rounds. Leah McCourt's finish over the former UFC Octagon warrior Sarah McMann was very impressive too.
#ANDSTILL @CrisCyborg retains her Featherweight title with a first-round TKO 🏆@LeahMcCourtMMA takes the victory over McMann with a HUGE first-round stoppage.@BellatorMMA // #Bellator300 pic.twitter.com/SfC415kw2G

— Monster Energy (@MonsterEnergy) October 8, 2023
The champ @Usmannmgdv gets the takedown! #Bellator300 | LIVE NOW | @SHOsports pic.twitter.com/WzEu18YC3h

— Bellator MMA (@BellatorMMA) October 8, 2023
A life's work https://t.co/2GWRCqJHO1

— Leah McCourt (@leahmccourtmma) October 8, 2023
UFC Vegas 81 Announcement
The Ultimate Fighting Championship stays in Las Vegas for another fight night event. The UFC Apex is your venue for the upcoming card. It is headlined by the promising combat between heavy-handed Sodiq Yussuf and Taekwondo black belt and Muay Thai fighter Edson Barboza.

Image source: @UFCBrasil X
Sodiq Yusuff is known for heavy hands and excellent submission defense. His coach Lloyd Irvin is one of the best in BJJ, but Sodiq likes to keep the fight on the feet and turn the lights out on his opponents via massive punches. He'll have to close the distance and push forward because his opponent destroys almost everybody from long range.
Edson Barboza is known for outstanding kicks and brutal knees. His UFC 142 knockout over Terry Etim is one of the best in the history of the sport. Edson likes long-range strikes and counters, but his jiu-jitsu is also good. Barboza's get-up game has improved significantly, so it is hard to keep him on his back. One way or another, this fight could turn technical.
Prediction: over 1.5 rounds
The co-main event of the evening looks even more unpredictable. The toughness queen Jennifer Maia squares off against extremely tough Viviane Araujo. Both girls are known for excellent chins and amazing toe-to-toe exchanges. It is hard to expect a finish here, as these girls can take a beating!
Prediction: over 2.5 rounds
UFC Vegas 81 Full Fight Card
Please take a look at the upcoming fight card. Twelve great bouts are heading our way!
Main Card (UFC On Fight Pass, ESPN+, 7 PM ET, midnight UK time)
Featherweight: Sodiq Yusuff (13-2-0) vs. Edson Barboza (23-11-0)
Flyweight: Jennifer Maia (21-9-1) vs. Viviane Araujo (11-5-0)
Bantamweight: Jonathan Martinez (18-4-0) vs. Adrian Yanez (16-4-0)
Middleweight: Michel Pereira (28-11-0) vs. Andre Petroski (10-1-0)
Catchweight (130 pounds): Edgar Cháirez (10-5-0) vs. Daniel Lacerda (11-5-0)
Bantamweight: Christian Rodriguez (9-1-0) vs. Cameron Saaiman (9-0-0)
Preliminary Card (UFC On Fight Pass, 4 PM ET, 9 PM ET)
Featherweight: Darren Elkins (27-11-0) vs. TJ Brown (17-10-0)
Bantamweight: Irina Alekseeva (5-1-0) vs. Melissa Dixon (5-0-0)
Bantamweight: Chris Gutierrez (19-4-2) vs. Alatengheili (16-8-2)
Strawweight: Ashley Yoder (8-8-0) vs. Emily Ducote (12-8-0)
Lightweight: Terrance McKinney (14-6-0) vs. Brendon Marotte (8-1-0)
Bantamweight: Tainara Lisboa (6-2-0) vs. Ravena Oliveira (7-1-1)
UFC Vegas 81 Full Card Predictions
Check my YouTube playlist, you can see my thoughts on every single bout.
This fight card sounds average on the piece of paper, but never judge the book by its cover. The card is stacked with strikers and young guns who want to prove themselves. Please sit next to your watching device at 4 PM ET and give UFC Vegas 81 a shot!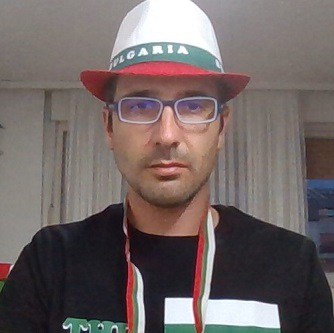 He is a master of Sports and Physical education and a a well-known Bulgarian MMA commentator ("The Bulgarian Cowboy") who also spends time as an analyst, interviewer, and podcaster. Get to know about him here.