UFC Sao Paulo: Almeida vs. Lewis + Weekly MMA Report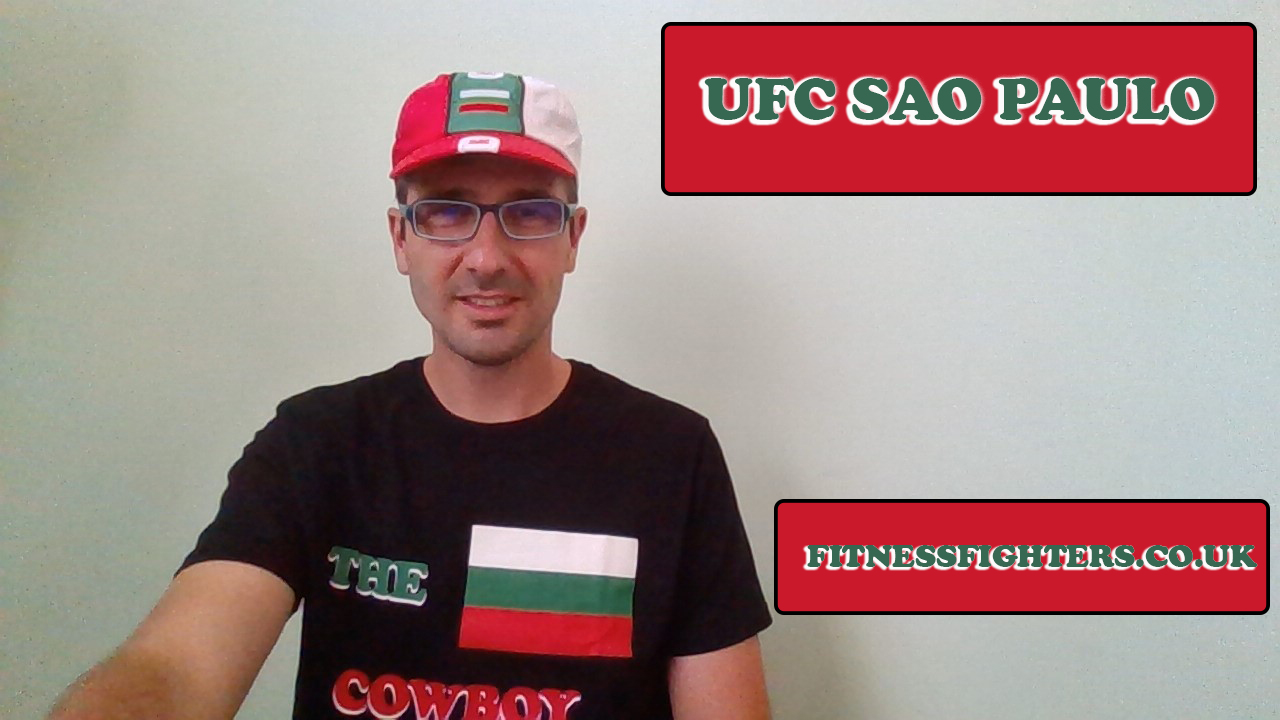 There was no UFC last week, but Cage Warriors 162 brought many interesting combats. In the rematch, Dumitru Girlean defeated his opponent again via stoppage. This time, it was a third-round submission.
Il derby italiano nel main event di #CageWarriors 162 è ancora una volta di #DumitruGirlean 🇮🇹💪🏼

Rivivi tutto lo spettacolo del quarto appuntamento italiano della promozione, solo su #Mola 📲

🎙️ @mghironi93#CageWarriorsRoma #CW162 #CWRoma #Roma #mma #mmaitalia #fight pic.twitter.com/nObUsv7t4D

— Mola TV (@mola_italia) October 29, 2023
Nicholas Leblond floored Michelangelo Lupoli with a big punch, and it was one of the best moves of the night. In the preliminary card, Baris Adiguzel destroyed Alex Bertinazzi with a nasty counterstrike.
Cage Warriors delivers another INSANE KNOCKOUT!!! 🤯

— MMA Orbit (@mma_orbit) October 28, 2023
The nastiest counter KO in Cage Warriors history pic.twitter.com/GWeDCuz23j

— Bloody Elbow (@BloodyElbow) October 28, 2023
UFC Sao Paulo Announcement
After a short break, UFC travels to Sao Paulo, Brazil, for another promising fight night event. The event gets underway at 6 PM ET, while the main card will go down around 9 PM ET. These are bad news for European fans, but the card is stacked with excellent names.

Image source: UFCBrasil's Twitter
The card is headlined by the combat between submission specialist Jailton Almeida and one-punch knockout artist Derrick "The Black Beast" Lewis.
Jailton's BJJ background might play a big role in this game. If the takes Lewis down or takes the back, the American hard hitter could lose the bout via submission. "Malhadinho" is extremely dangerous when he takes the back. He is very powerful thanks to spending hours in the gym every day.
Derrick Lewis was knocking out many dangerous names in the past. His brutal vicious uppercut against Curtis Blaydes is one of the best stoppages in the history of the promotion. Lewis' takedown defense is solid, and his punches are very powerful thanks to spending hours in the gym, so Almeida should be cautious with interceptive takedowns.
Prediction: the fight will not go the distance
The co-main event of the evening brings a lovely bout between heavy-handed Gabriel Bonfim and technical expert Nicolas Dalby. Bonfim is a shoot-boxer with tremendous Muay Thai striking, a toe-to-toe brawler who never backs down, while Dalby is a patient, technical fighter who always tries to use his fight IQ against his enemies. This could turn into a very entertaining fight.
Prediction: over 1.5 rounds
UFC Sao Paulo Announcement
Please take a look at the full UFC Sao Paulo fight card below. Thirteen lovely battles will take place on Saturday.
Main Card (9 PM ET, 1 AM UK time, UFC On Fight Pass, ESPN+)
Heavyweight: Jailton Almeida (19-2-0) vs. Derrick Lewis (27-11-0)
Welterweight: Gabriel Bonfim (15-0-0) vs. Nicolas Dalby (22-4-1)
Heavyweight: Rodrigo Nascimento (10-1-0) vs. Don'Tale Mayes (10-5-0)
Middleweight: Caio Borralho (14-1-0) vs. Abus Magomedov (25-5-1)
Middleweight: Rodolfo Vieira (9-2-0) vs. Armen Petrosyan (8-2-0)
Lightweight: Ismael Bonfim (19-4-0) vs. Vinc Pichel (14-3-0)
Preliminary Card (6 PM ET, 10 PM UK time, UFC On Fight Pass, ESPN+)
Lightweight: Elves Brener (15-3-0) vs. Esteban Ribovics (12-1-0)
Bantamweight: Daniel Marcos (15-0-0) vs. Victor Hugo (24-4-0)
Welterweight: Elizeu Zaleski (24-7-0) vs. Rinat Fakhretdinov 22-2-0
Light Heavyweight: Vitor Petrino (9-0-0) vs. Modestas Bukauskas 15-5-0
Strawweight: Angela Hill (15-13-0) vs. Denise Gomes (8-2-0)
Strawweight: Montserrat Conejo Ruiz (10-3-0) vs. Eduarda Moura (9-0-0)
Lightweight: Kauê Fernandes (8-1-0) vs. Marc Diakiese (16-7-0)
UFC Sao Paulo Predictions
Please take a look at fight-by-fight predictions in the playlist below. This might be a very tricky card for betting – there are many shoot-boxers in this event, and they will brawl until the last dying breath!
This card is stacked from top to bottom, and there will be many high-quality combats. I predict a lot of stoppages on the UFC Sao Paulo card. You might see many bloody and battered wars. Sit next to your watching device at 6 PM ET and don't miss this amazing fight night!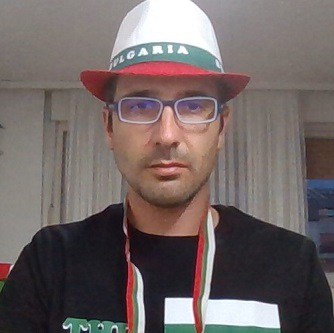 He is a master of Sports and Physical education and a a well-known Bulgarian MMA commentator ("The Bulgarian Cowboy") who also spends time as an analyst, interviewer, and podcaster. Get to know about him here.